Festival of Marketing
Driving huge engagement for unique online event.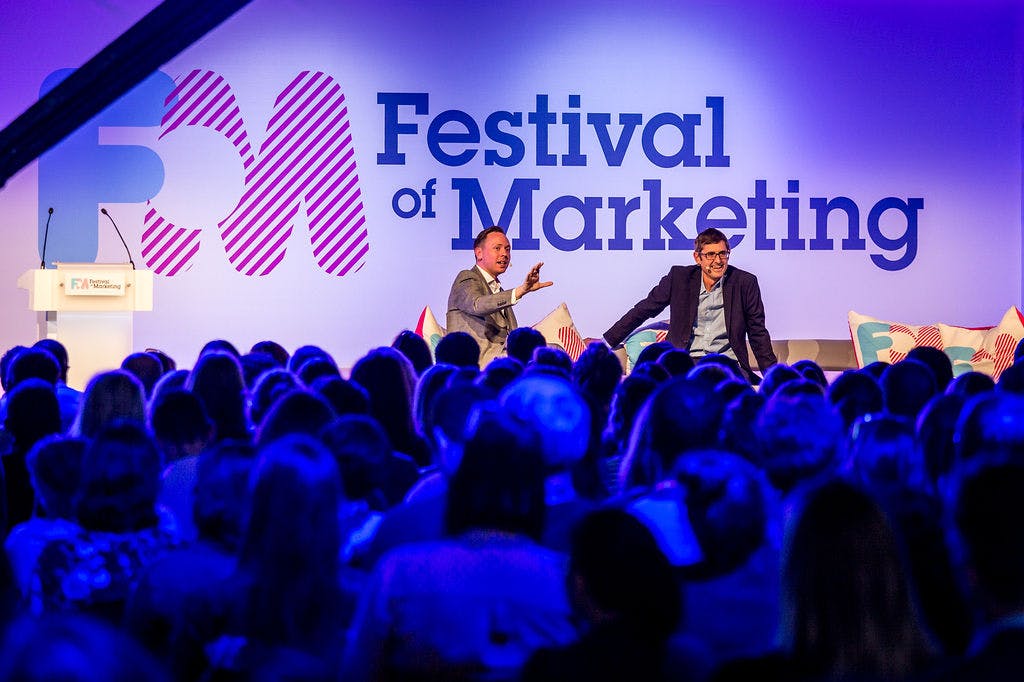 As the largest global event dedicated to brand marketers, Festival of Marketing reflects the very nature of the industry – seamlessly blending inspiration and practical application.
Brief
Having previously worked with MCM on last year's event, the team got in touch with a brief for a large-scale campaign designed to support ticket sales in the run up to the Festival of Marketing event in October.
Little did we know at the time that the world was about to dramatically change due to the Covid-19 pandemic. With events like FoM being forced to go virtual and enter unknown territory, we had to quickly pivot our strategy to adapt to the new circumstances.
How data guided us
Given the demand for digital event promotion in 2020, we got the team together and leveraged the decades of combined experience of the team to come up with a strategy that would suit this new virtual style of event.
By taking a data-led approach with special attention paid to conversion attribution and user journey, we mastered making the most of each of the channels in this rapidly growing arena of virtual events.
Working with MCM couldn't have been easier. The campaigns they created following our initial brief were spot on, they got them up and running within a matter of days and then handled everything for me throughout. I was limited on time and resources in the lead up to my event, so it was reassuring to put the social campaigns in the hands of a team who completely know what they're doing.
Solution
MCM Net put together a multi-platform paid advertising campaign designed to roll out in two broad stages – Awareness and Conversion. Utilising each platform's strength to meet the goals of the stages, we were able to create a robust marketing funnel that first educated users around the event, the new virtual setup and its keynote speakers. We then pushed users to convert with strong call to action, countdown ads and price-based messaging.
We also synchronised the campaign plan with FoM's agenda release, headliner announcements, and final drive for ticket sales. This involved creating custom designs and ad copy that would clearly convey the shift in gear at various points throughout the campaign.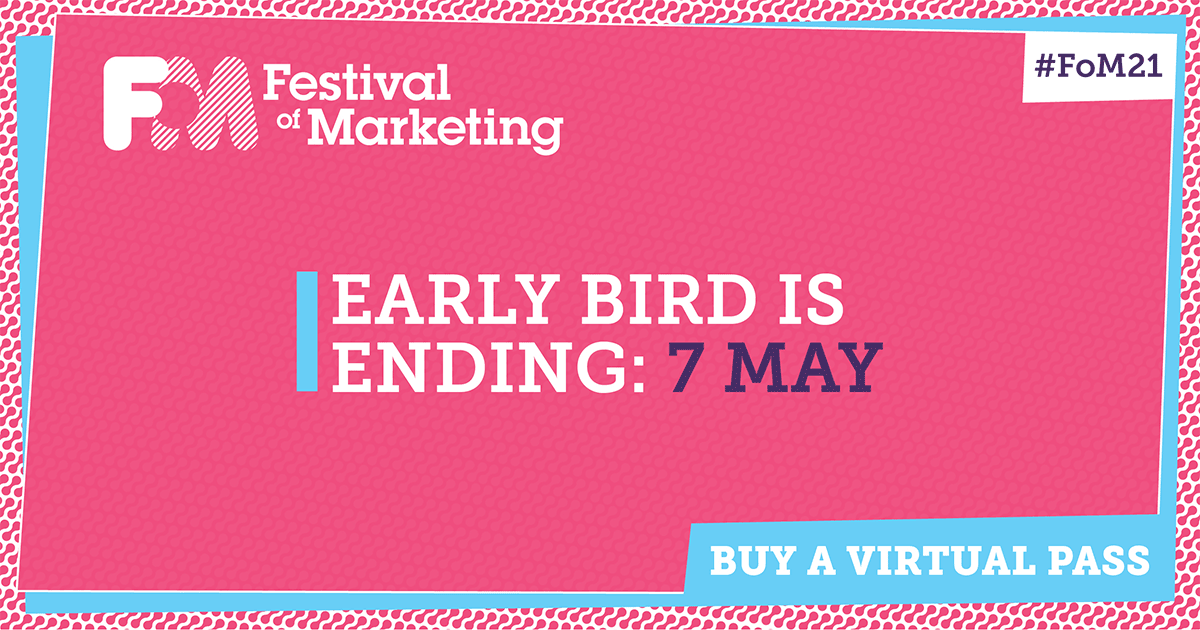 Results
This strategic approach ensured that users were consistently engaged and prepped to convert by the time they began receiving the hard-sell ad content.
The team utilised social channels such as Facebook, Instagram, YouTube and Spotify to drive awareness and traffic; whilst Google Ads and LinkedIn employed tools like site-link extensions, automated countdowns and remarketing to drive conversions.
As a whole the Festival of Marketing campaign saw an incredible return of investment of 5.6 with 1,224 conversions generated across just 53 days!