Marketing Week Masters
Generating huge uplift to award nominations.
8%
Increase in nominations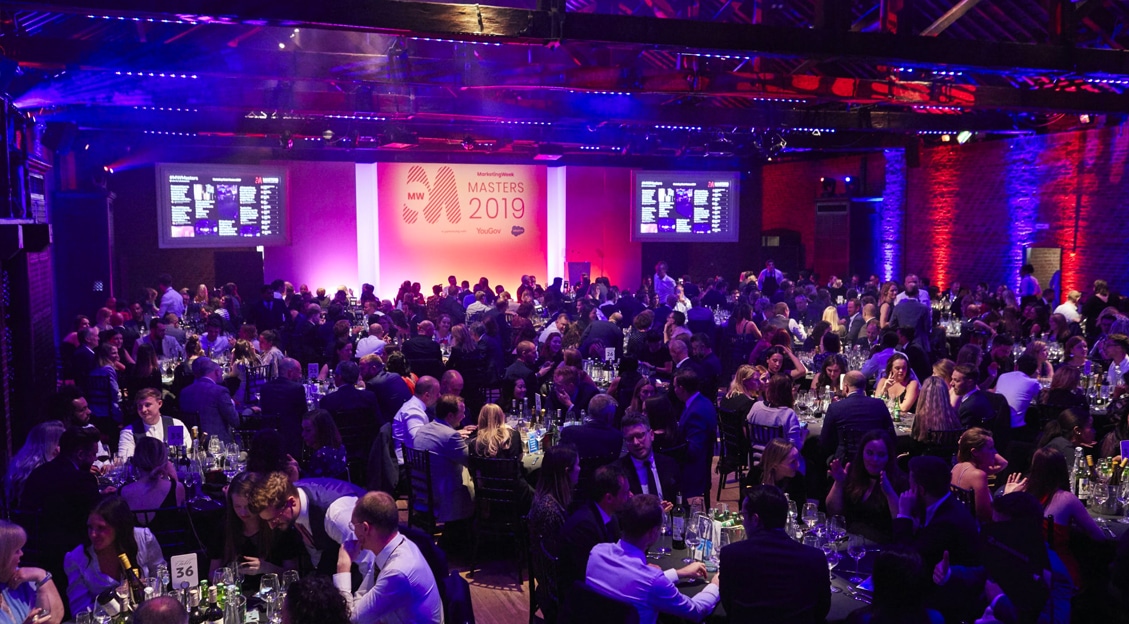 Marketing Week Masters, one of the UK's best-known celebrations of true mastery in marketing.
Brief
Marketing Week Masters, approached MCM with a brief to generate a last-minute uplift in nominations for the awards.
The team were keen to test the potential of paid advertising on Facebook, LinkedIn and Google Ads to generate nominations from relevant marketing professionals.
Implementation
MCM worked under a tight deadline in order to design and implement a short-but-sweet multi-platform campaign that would target users across Facebook, LinkedIn and Google Ads.
For the AdWords campaigns, MCM devised a three-part strategy that focused on brand terms, competitor terms, and award terms. This strategy was ideal for capturing users who knew about Marketing Week Masters, users who knew about competitor awards, and users who were simply looking for marketing awards to enter.
AdWords demonstrated the strongest performance in the short campaign duration, generating 67 conversions in just 2 weeks.
Without the advantage of a longer lead time, which is typically employed to turn cold audiences into warm audiences, MCM opted to prioritise audiences known to Marketing Week Masters (custom lists and remarketing lists) on social. These audiences generated 89% of the conversions.
However, the team were also keen to test LinkedIn's job title targeting functions as a method for raising awareness amongst high-priority users; this campaign generated high CTRs from marketing directors, strategy directors and marketing managers.
What we did
Paid Social Media
PPC
Platforms Harnessed
Facebook
LinkedIn
Google Ads
Working with MCM couldn't have been easier. The campaigns they created following our initial brief were spot on, they got them up and running within a matter of days and then handled everything for me throughout. I was limited on time and resources in the lead up to my event, so it was reassuring to put the social campaigns in the hands of a team who completely know what they're doing.
Results
Overall, the Marketing Week Masters campaign offered a good example of how warm audiences, like custom lists and website visitors, can be used to quickly generate conversions for a time-sensitive event.
In total, the campaign generated 114 direct nominations, though this does not account for attributed conversions, while also raising awareness amongst over 100,000 users.
In comparison to 2017, the Marketing Week Masters saw an 8% increase in nominations overall.