June 21, 2022
Trying to Navigate the Cookie-less World? Join MCM's Digital Pulse Event in London on the 19th July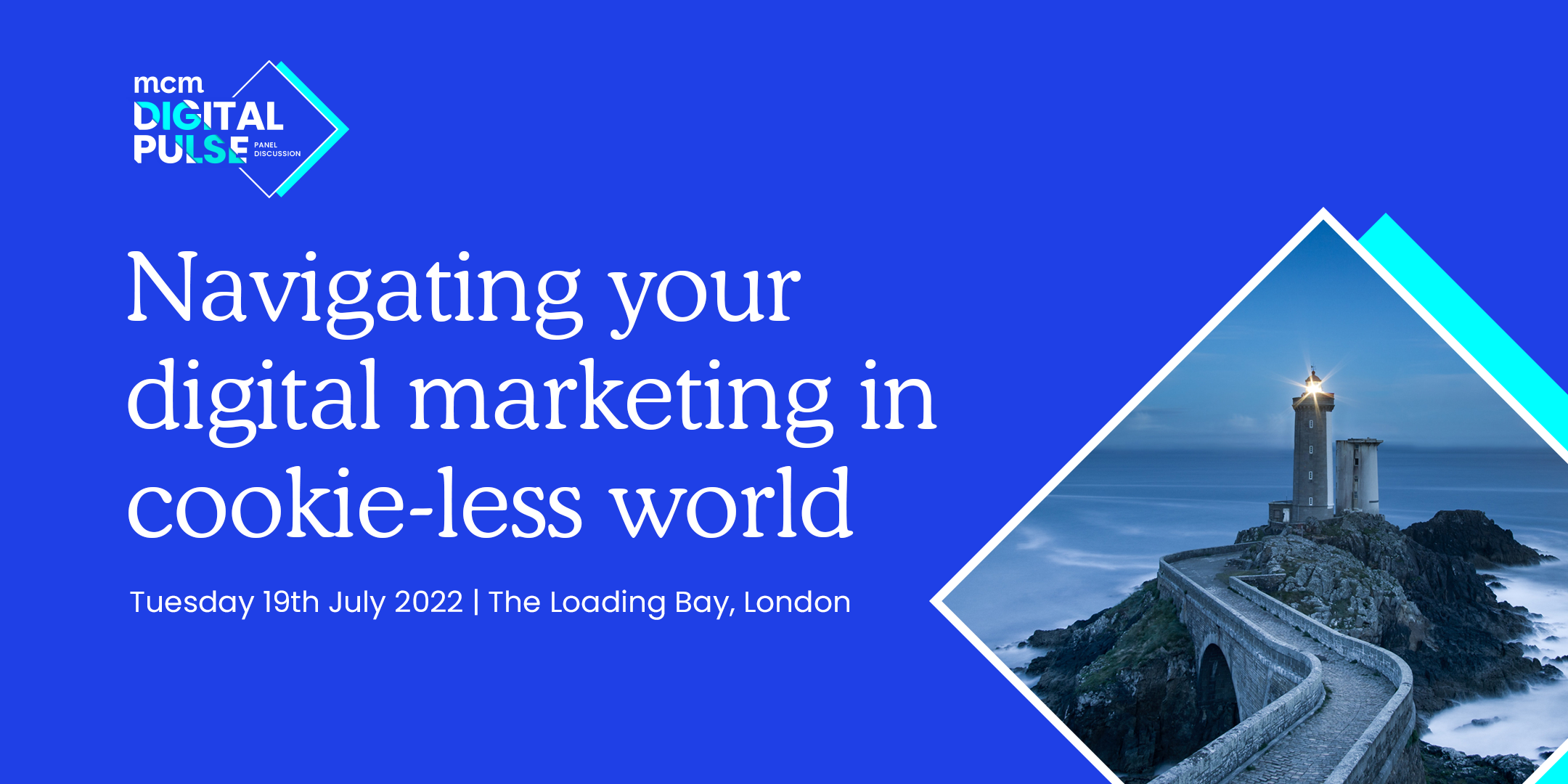 Third-party cookies are still an integral part of many digital marketing strategies, providing the ability for behavioural targeting, attribution reporting, personalisation and retargeting. With their removal just around the corner, the digital marketing world is about to change forever, leaving uncertainty for many businesses. 
MCM are excited to launch 'Digital Pulse: Navigating your digital marketing in a cookie-less world'. An event aimed at the events, media and publication sectors, designed to help you evaluate the impact of these changes, overcome the challenges and thrive in this new and unknown landscape. 
Join us at The Loading Bay in London, on the 19th July from 2:30-6:30pm, for valuable insight from our two panel discussions: 
Discussion one – How the cookie crumbles. The future of marketing in a post-cookie world.

Discussion two – Does consistency conquer all? Do the benefits of an 'always on' marketing funnel outweigh the challenges? 
Throughout the afternoon you will be given the opportunity to hear from an established group of experts from the marketing, data privacy and tech industries including:
Steve Kemish: CEO, Intermedia Global
Clark Boyd: Lecturer & Writer on Digital Transformation & Marketing
Duncan Smith: Director, iCompli
Zachary Faruque: Director, Deloitte
KL Daly: Senior Agency Lead | Social Impact – UK Lead,  LinkedIn 
Sarah Lock: Marketing Acceleration Director, Informa
Thomas McMahon: Senior Account Manager, MCM
Alex Hughes: Co-Founder, Totem
John McMahon: CEO, MCM (Moderator)
Additional speakers to be confirmed.
The panel discussions will be followed by networking, allowing time for you to carry on the conversation with like-minded colleagues. 
This inaugural Digital Pulse event supports a community that has been created for those in the digital marketing industry to:
Access the latest industry news, insight and thought leadership from blogs to events.
Providing opportunities to network with other industry experts and explore mutual solutions to industry issues.
Influence peers through your experiences and take inspiration from thought leaders featured at Digital Pulse events. 
Now is the time to get prepared and ensure that you aren't left behind. Find out more information about the event and register here. Spaces are limited. If you have any questions, please get in touch with MCM on 01732 368120 or send an email to hello@mcm.click.