What is a Real Time Dashboard?
A real time dashboard is something that gives you real-time insight into your paid media activity. It gives you 100% transparency across all the campaigns you run on platforms like Facebook, Google Ads and YouTube with one headline figure for total clicks and conversions. This makes it really easy to take a snapshot of the dashboard to share with other internal stakeholders
Get in touch to discuss how we can deliver real time reporting.
As a leading digital marketing agency, we help deliver results and get bums on seats. We help you achieve your targets with years of experience working on paid social campaigns. Our new real time dashboard gives you up to date insight into your paid media activity. So not only do we help with the optimisation, you get 100% transparency and the results of your campaigns in real time. Our real time reporting allows you to see total media spend and conversions across all your campaigns at once.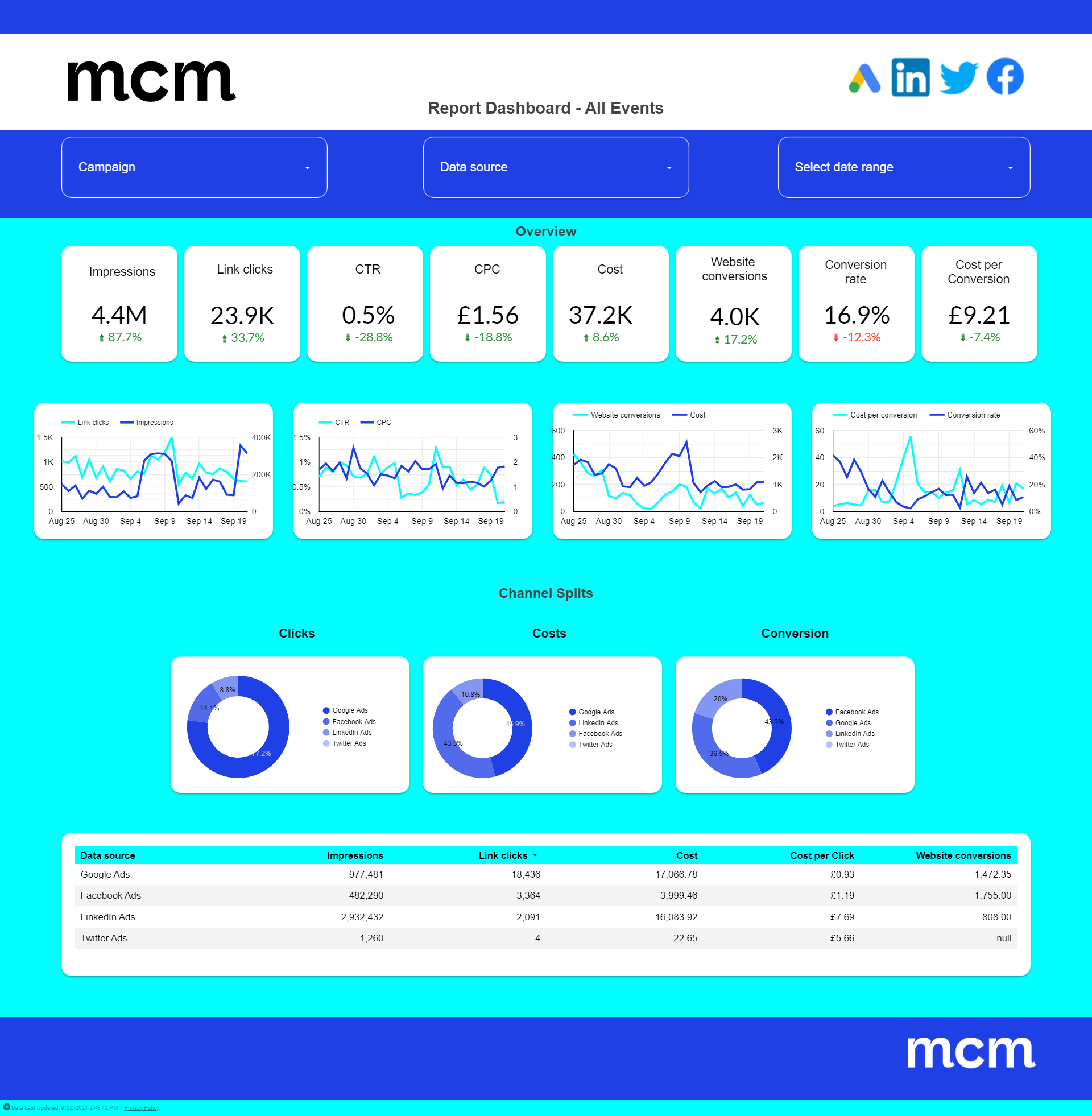 Available to all our retainer clients, you get a reporting dashboard across all events, which is able to both report holistically on every campaign that was live combined, as well as be filtered by individual events. This would still be followed up by 1 x weekly call.
We believe there are many benefits to this new approach, a handful of which are listed below.
Real time data feed from all live channels.
Reduces the reliance on waiting for MCM reports each week if you need to check in on the Performance of a campaign (cost?).
Allows MCM to spend more time doing what matters, analysing and interpreting the data in order to draw conclusions and improve performance.