Leader, Speaker,
& Author.
The Power of Leading with Empathy – The book created to help you navigate the challenges of leading in a non 9 to 5 world.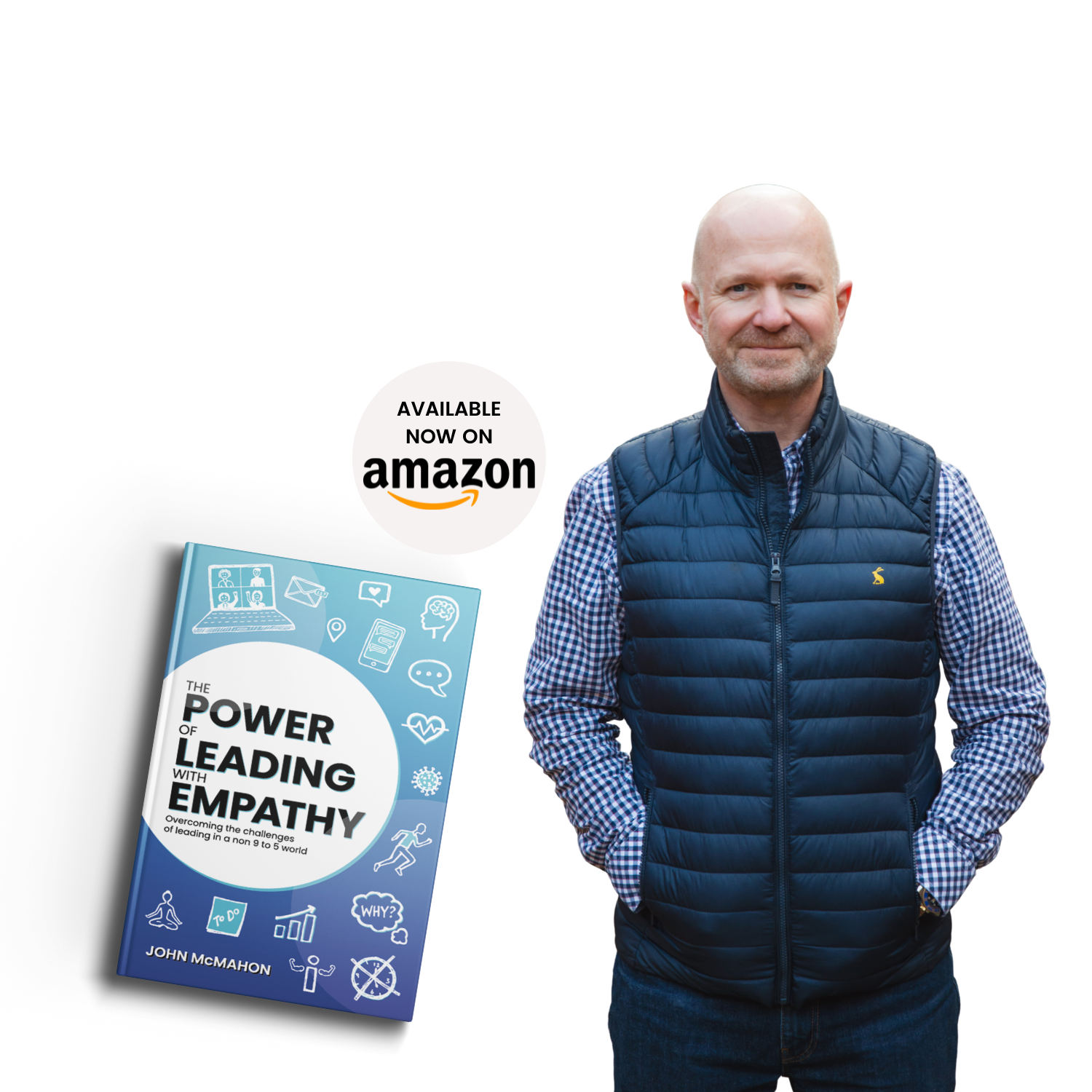 If have any questions, would like to discuss more about the themes covered in the book, receive hints and tips or would like to be a guest on The Power of Leading with Empathy' podcast, get in touch today!
John's humble and people-centric approach is very much echoed in this book. It also includes the views of many other expert leaders, from multiple industries, on how to lead in this volatile new world. It extracts their stories and unites them under one common banner of successful leadership so you can learn tried and tested techniques that will help you to empathise with your people. Having worked with many world-class leaders over my career, across a vast array of industries, the lessons that John highlights in this book, in particular the importance of looking after yourself first, ring truer today than ever before.
This book was highly recommended to me by a friend and I couldn't have been more pleased. John has beautifully captured the essence of leadership in the post-covid era with a number of anecdotes that are highly relatable and provide a timely reminder of how leaders have to change with the changing landscape and the importance and role of empathy. A must-read for seasoned or new leaders.
Having led teams pre-pandemic, during and post- this read provides a new take on fundamental leadership lessons which shouldn't be undervalued or overlooked in a modern age (albeit with a refreshed lens), alongside new learnings which are and will be integral to the future of team management. The approach leaves you feeling energised, empowered and fully equipped to achieve an enhanced level of performance/output alongside nurturing an unmatchable team culture. Highly recommend.
Having managed a team both pre and post pandemic, the dynamics have certainly changed somewhat. The material that's currently out there now feels dated and doesn't take into consideration how the workforce has now adapted and how leaders need to adapt too.
John's refreshingly honest account is both current and actionable, which is what many promise, but few deliver.
A thoroughly enjoyable read and would certainly recommend.
Having experienced the same challenges as everyone else during the pandemic this book is an excellent commentary on how we can adapt our leadership style to work in this new world, born out of the pandemic. It's made me take stock and understand how to get the best out of my team by simply being human. John's approachable manner means it feels like you're talking to a friend offering advice, which makes it both enjoyable and immediately relatable. An excellent read.