February 13, 2020
An MCM Net Guide to… Facebook & Instagram Shopping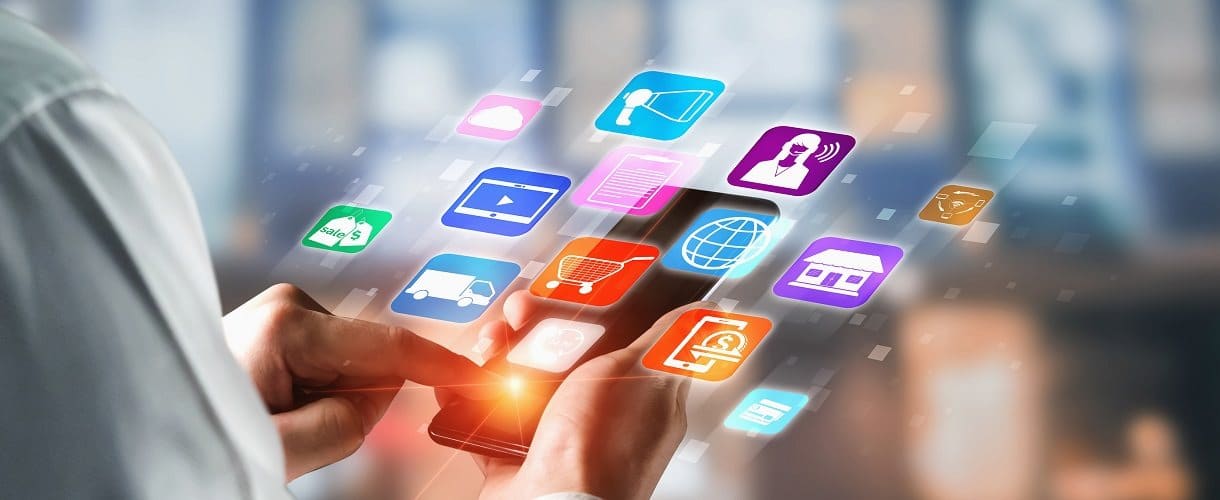 We have put together a guide to Facebook and Instagram Shopping that explains how you can set this up and how you can get the best out of the platform. If you are an ecommerce business, Facebook and Instagram Shopping is something you should definitely be optimising for.
If you are unfamiliar with the platform, a Facebook shop allows you to sell and show products to people browsing Facebook. Once your page gets approved, your products will appear in searches by customers.
How Do I Add a Shop to a Facebook Page?
In order to create a Facebook Shopping channel you will need to have a Facebook Page setup. Once you have set this up you can then add a shop to a Facebook Page even if your page isn't already set up in this format. We have put together quick step by step guide on how you can add a shop to your Facebook Page;
It is best to set the shop up from your computer. Go to your Facebook Page and select the Shop tab.
If you can't see the "Shop" tab then you might need to change your page settings to the shopping template. You can find out how to do this here.
The on-screen instructions should be straightforward so follow these and fill in the required fields to get your page changed to the shop template.
Once you are happy with all the fields, select "Finish" and the page should be setup.
You should remember that when you are setting up a Facebook shop page you are automatically agreeing to their Merchant Terms. For this reason you should make sure that you give them a read over before reviewing them.
How Do I Add Products to a Facebook Page Shop?
Once your Facebook Shop is up and running you will want to add products to your page so people can see your inventory and buy items directly from your Facebook page. This is quite straightforward to do but we have explained how to add products in a step by step guide. You can't actually add products from your phone at the moment so you will have to do this on your computer again.
Once you are on your shop page, click the "Add Product" button to add your first product.
You can then add either images or videos, along with a title, to your product listings.
When adding a title to your products, we recommend keeping it short and avoid using symbols.
Once you have added a title you can also add a description to your product, this is where you should describe the major features and any key information the customer should know.
You will then need to list how many of this product you have for sale with an inventory count.
If you click Edit Options, you will then also be able to add things like size and colour if there is more than one option for the product you are selling.
Choose the delivery options you want to include as well as your return policy and product category.
You can now click save and your product will be added into your Facebook Shop
However, you item will need to be approved and processed before it is actually added into your shop. Facebook will check that it complies with their policies and if this is the case your product should be live within 24 hours.
Do I Need to Setup a Catalogue on Facebook?
If you want to sell products on Facebook it is also a good idea to setup a catalogue on Facebook, which holds all the information about your products and what you are selling. Once your catalogue is created you can easily create ads and shopping experiences for users. We have put together some easy to follow steps on creating a Facebook catalogue below;
You will navigate to catalogue manager on Facebook to set this up.
Then select the "create catalogue" option before choosing the correct industry type for your inventory.
If your inventory is hosted on a third-party platform, you can choose "connect e-commerce platform", which includes Shopify, WooCommerce, BigCommerce, Magneto, 3dcart, Storeden and OepnCart.
If you don't, then you will need to manually upload the products yourself and choose "upload product info"
You will then need to assign your catalogue to your business profile page from the drop down menu.
Enter a name for your catalogue and click create and this should be ready to go.
Some of the benefits of a catalogue are that you can quickly remove items or make them inactive if they are sold out or out of stock for the moment. You can also quickly edit other product information such as images, titles or descriptions.
What are the Benefits of Facebook and Instagram Shopping?
One of the biggest benefits of Facebook Ads is that shoppers can purchase multiple products without ever having to leave the platform. The user doesn't have to leave the site to complete a conversion which can often put people off. It also means that there are no direct competitors like there are with other avenues such as Google Ads. The main benefits of Facebook and Instagram Shopping include:
Keep Users Onsite – they can purchase directly through Facebook which usually means lower bounce rates than other platforms.
Integrated Tracking & Analytics – Facebook tracks users within the platform and reports on things like conversions for you.
No Direct Competitors – other platforms such as Google Ads will feature competitors alongside your ads, which can prove expensive.
Multiple Product Purchases – shoppers can buy multiple products from the platform and browse entire catalogues directly through Facebook.
Mobile Friendly Platform – you don't have to have an expensive or impressive website to convert the user as the platform is already mobile friendly
These are just some of the benefits of Facebook and Instagram Shopping  but there is plenty more that can be done with the platform. There is a wide range of optimisation that can be done with the shopping platform and you can also run ad campaigns with your catalogue too. If you have any further questions about Facebook and Instagram Shopping then make sure you get in touch with us.