September 29, 2022
The Benefits of an integrated Paid Social and Creative Strategy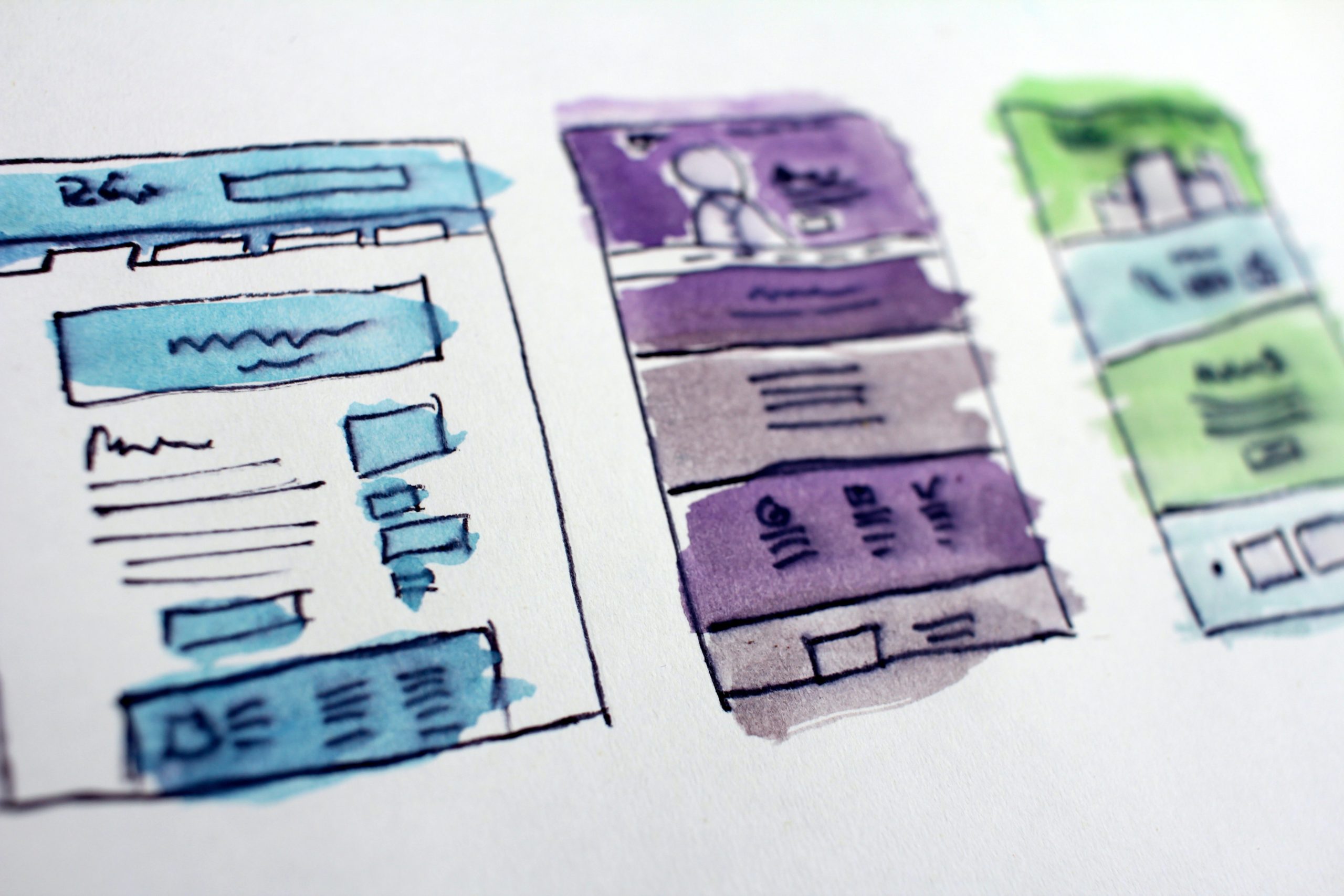 Paid social is a tool that gives brands access to a worldwide audience of over 4.7 billion people. Like all marketing, paid social is an investment. The key to maximising the return on this investment is an integrated paid social and creative strategy. By combining the two, you will see the impact of crafting tailored ads that are disruptive, engaging and aligned with the message you're delivering. Find out more about the benefits of an integrated paid social and creative strategy below. 
What is the relationship between paid social and creative?
The creative used in a paid social campaign has several purposes. 
Convey your brand and share your story with your audience. 

Engage and capture the interest of that same audience.

Depending on where they are on the buyer journey, persuade users to act on the message that you are delivering. 
Your creative needs to be powerful enough to support your paid social campaign and tailored enough to speak to your audience in the right way, at the right time. You need to make every interaction count and that interaction, which you are achieving through paid social, must be impactful in order to be effective. 
In 2020, Meta suggested that 56% of a brand's digital advertising sales were down to the quality of the creative, and that statistic will only have grown due to more challenging targeting. 
How should brands' paid social strategy influence creative strategy?
Paid social strategy must come first, you need to know:
What you want to achieve from your campaign

Find out about the audience

Think about how you want to make your audience feel and how you want them to engage
Once you have that information, you are in the best position to plan and execute a creative strategy that will help you to meet your objectives. The 2 strategies should be integrated, not separate entities. 
What are the biggest paid social creative mistakes brands often make?
Paid social mishaps can be costly and will have a significant impact on the success of your campaign. The biggest creative mistakes often made by brands include:
A 'one size fits all' approach
Serving the same ads to audiences who have different demographics and are at different stages of the buyer journey can be very expensive and can make it difficult to get conversions. Impactful creative must be tailored to your various audiences, depending on who they are and where they currently sit in the buyer journey. 
Not understanding what the audience wants or cares about 
Brands often create content for who they think their target audience is, rather than who it actually is. Although it can be easy to jump to conclusions and make assumptions about an audience, it is far more effective to research and speak to them.
An imbalance of focus on the ad creative and targeting 
Using low-quality images and failing to include a clear call to action is as costly a mistake as running excellent creative in the wrong places to the wrong audience. There is equal importance in getting both your creative and your targeting right in order for your campaigns to be successful. 
Top tips for a successful paid social creative strategy
Social media ad creative can be challenging to get right, here are some of the crucial things that you need to think about to make your paid social creative strategy a success:
Understand your audience
What motivates them? What do they want? And what connects them to your brand? Having this information makes it far easier to tailor your ads so that they are relevant and engaging.
Understand how you want your audience to feel 
The target for your ads is human beings with emotions. What do you want your ads to make people feel? And how can you do that?
Understand the objectives
Why are you running the campaign? What do you want your ads to achieve?
Make it original 
The majority of people will see multiple adverts every day, and they are becoming more and more aware of it. Create something different that will stop your audience from scrolling. 
Follow the data 
Split testing during your campaign will enable you to understand the ads that generate the most interaction so that you can refine your creative throughout. You can also use this information when thinking about the ads you want to run in the future. 
Split your budget
Ensure you're splitting your budget effectively between media spend and creative. Using your whole budget on media spend will not provide the best ROI but by taking 10% of this budget and investing it into your creative, you're guaranteed to see better results. 
Spending 10% of your budget  on your creative strategy, creative execution and bespoke user journeys, will ensure you make every interaction count.
What are the current trends in crafting great creatives?
User-generated content
People don't always like being 'advertised to', which is where user-generated content comes in and has grown over the past couple of years. It feels more authentic to audiences who are smarter about advertising than ever. 
Reduced production value
Many brands are stripping back on production value, for example, you might see a John Lewis ad that looks like it has been shot on a mobile phone. It's meant to make you feel like they are giving you a window into something that is happening, that the brand has been a lot more truthful.  
Creative Studio
What if we told you that the best way to boost the efficiency of the total return on investment of your paid social strategy is often by adjusting creatives?
MCM's creative studio combines purposeful creative with a well-thought-out strategy to return the very best performance for our clients. With the help of Creative Studio, your paid social strategy can go from good to great. 
This year, we were thrilled to provide Subcon (MA Exhibitions) with a bespoke suite of Creative Studio assets for their paid social strategy. Prior to using these assets, the CPA was £20.81. Once the bespoke assets had been implemented, the CPA dropped significantly to £8.93, proving the value of impactful, timely creative.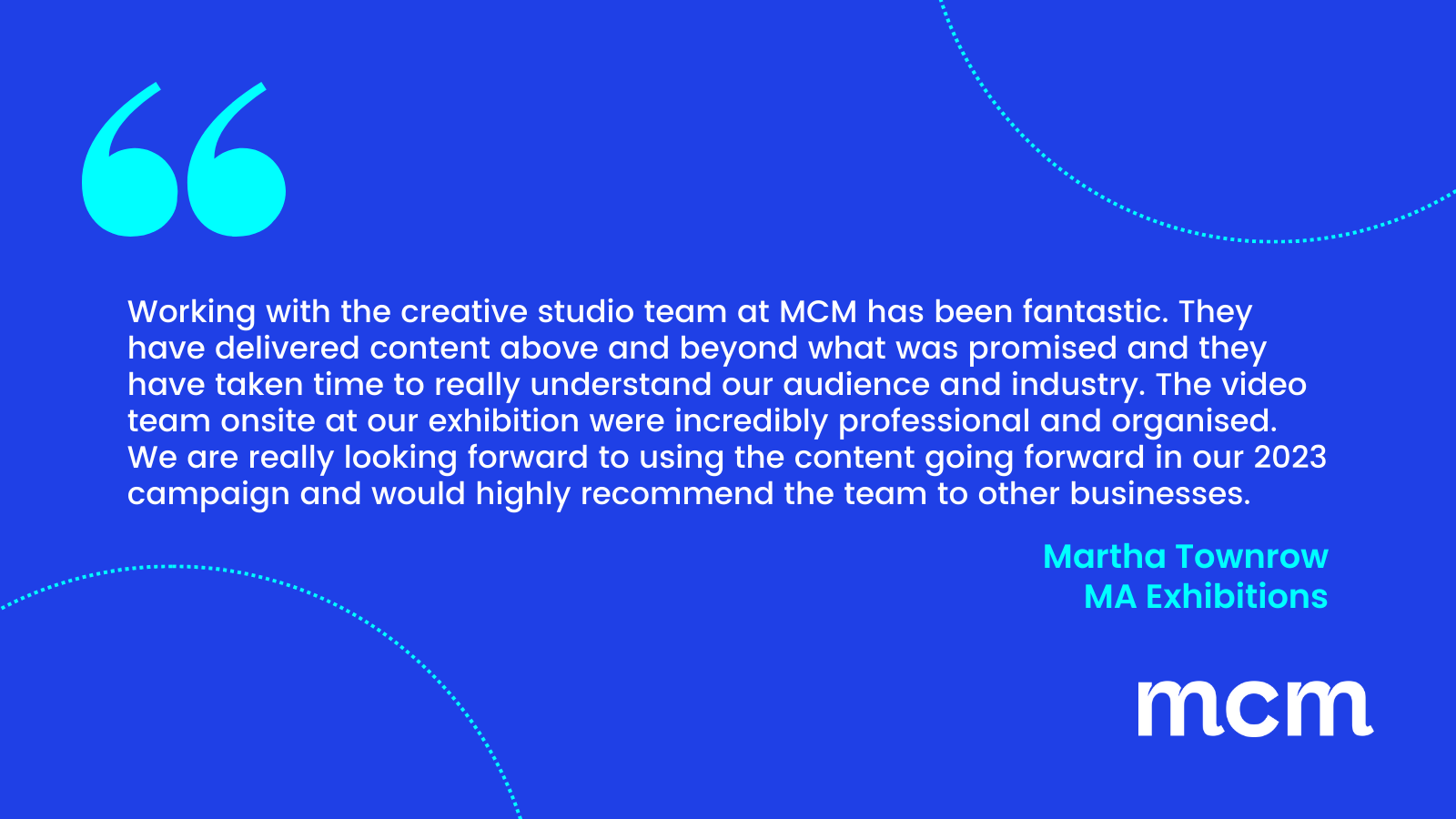 If you've got questions about your paid social strategy, or want to find out how Creative Studio can turn your campaigns around, we'd love to hear from you. Get in touch today.