February 17, 2022
Are you marketing a B2B event? These B2C techniques will get you more delegates in 2022!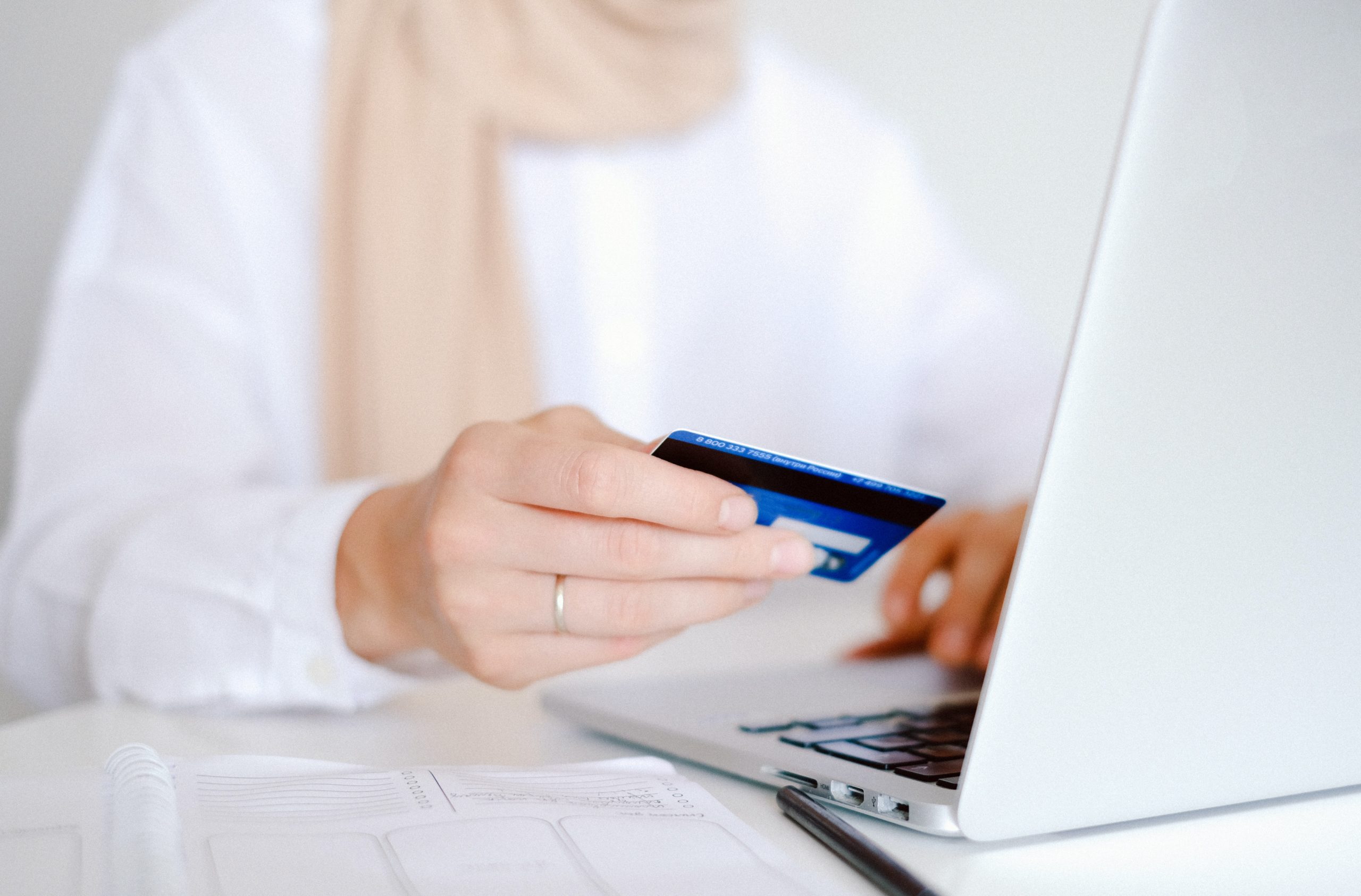 Business-to-business (B2B) marketing is the promotion of your business, products or services to another business whereas business-to-consumer (B2C) marketing involves selling directly to the individual consumer. Historically, these strategies have been kept very separate and treated very differently.  
Recent studies suggest that B2B purchase decisions aren't as rational or logical as we have long been told is the case. Whether you are selling to a business or to a personal consumer, the user receiving your marketing is still a human being with emotions. Tap into those emotions, understand the journey they need to be taken on, connect with them and they are more likely to buy. 
Storytelling
By telling your audience a story, you are creating an emotional connection and giving your brand a voice, something B2C marketers have been doing for many years. A great example of this is Nike with their 'Just Do It' campaigns which centres around overcoming obstacles. 
Considering 50% of B2B buyers are more likely to make a purchase when they feel an emotional connection to a brand – storytelling is just as important in B2B marketing as it is in B2C.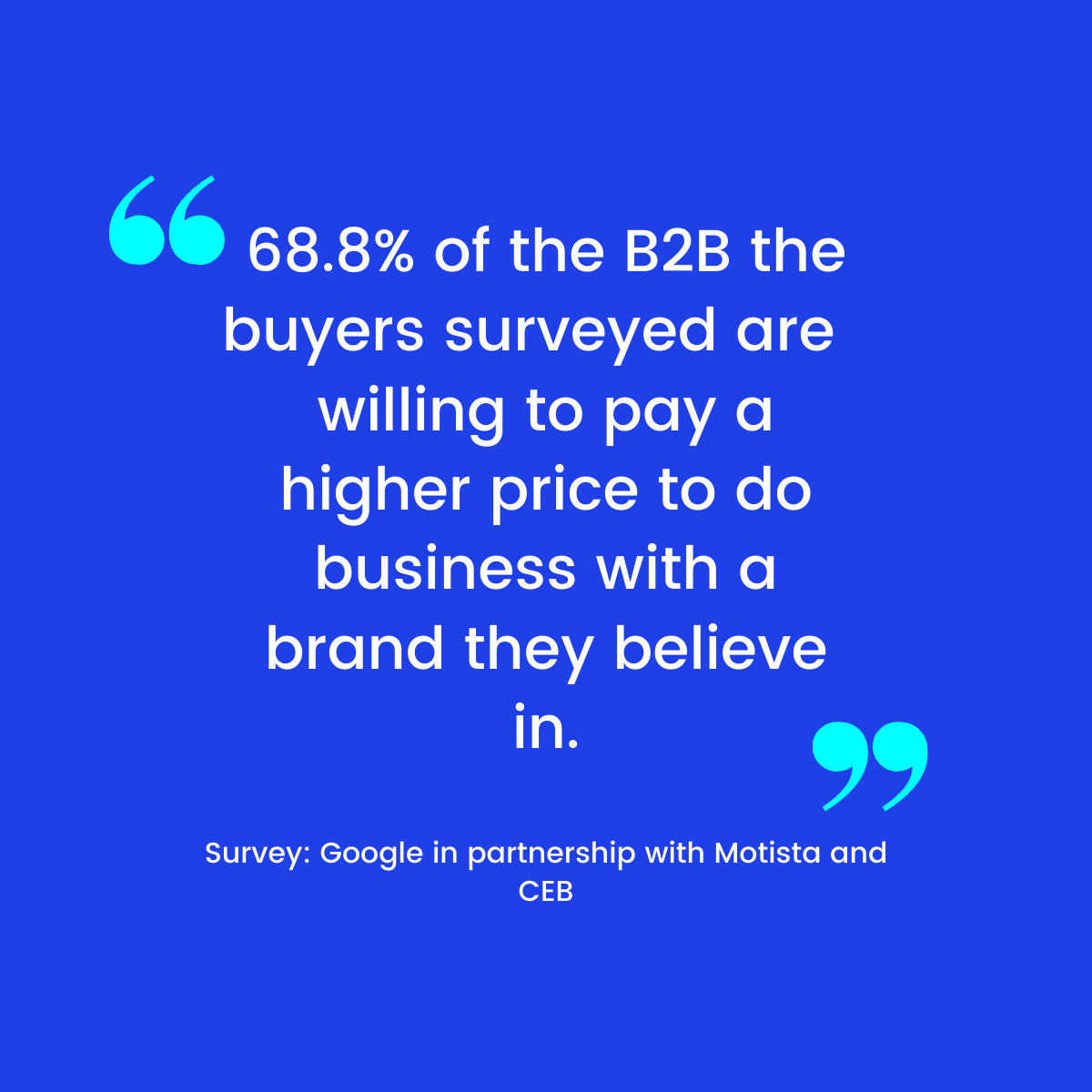 Give your brand a voice and personality. Some of the things you can talk about include: 
Why your events are different from others in the sector

Why your delegates love your events

Where your events started out

Your brand values 

The people behind your brand and why they're great
All of which will help to build your brand awareness, encourage trust and make you stand out against your competition. 
Personalisation
We've all come to expect highly personalised and targeted B2C ads on social media and display, many of us even enjoy receiving these as when done correctly, they can easily help you to make a purchase that fulfils a need that you have. Or even a need that you don't know you have!
The ability to design and create different ads that are served to different audiences is key.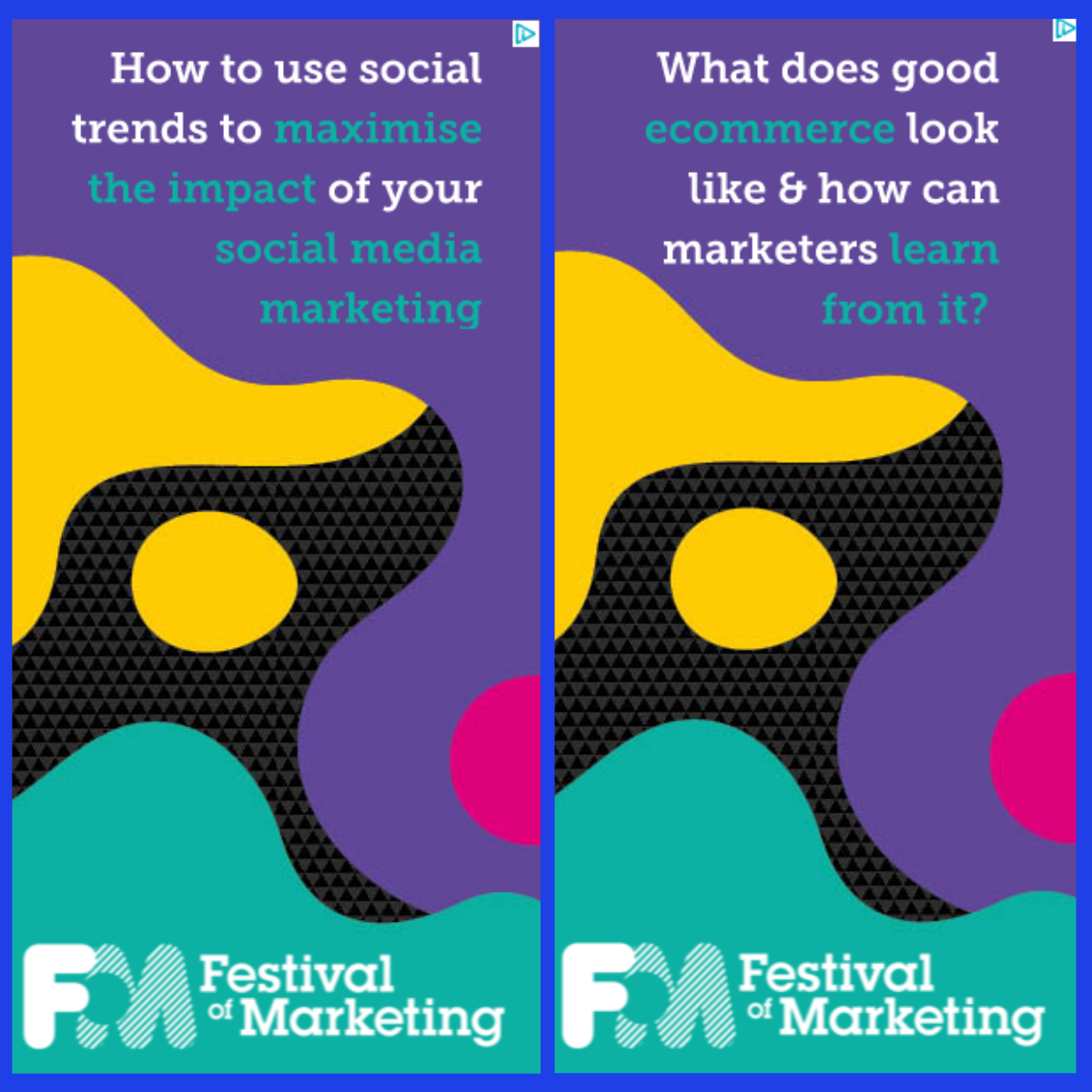 An example of an ad for Festival of Marketing targeted to users with a social media job function (left) and an ecommerce job function (right)
The specific and effective social media targeting now available on platforms such as Facebook allows you to reach specific job titles within specific businesses, B2B marketing can also be this smart. For example, if you are running an event on cyber security, your attendees may include Heads of Cyber, Chief Information Security Officers, and Information Security Managers. You should be reaching the social media feeds of these business people to tell them why your event will benefit them and why your business is one they want to work with. This personalisation will help them to see the relevance of your ad and therefore your event.
Short Form Video Content
With the sudden increase in popularity of short form video content and the growth of platforms like TikTok, audiences are expecting ads and content that entertains. B2C businesses have been cashing in on this and as a B2B marketer, you can too. 
When marketing your event to a business buyer, you're either wanting to distract them from their busy work schedules, or from their personal home life. Which means you need to create something valuable that will cut through the noise and catch their attention.
Although TikTok may not be an obvious choice for B2B marketing, with over 1 billion users worldwide (and counting), it gives you the opportunity to engage with your audience, tell your story and potentially get ahead of your competitors. It's also a great opportunity to put your usual tone of voice aside and create relatable, humorous content. A B2B brand that does this well is @apexmotion, who makes robots for the food industry. Their TikTok tone of voice is far from corporate, but their entertaining content promotes their products as well as the people behind the business. 
The Sales Cycle
Prior to the current landscape, B2B sales would often rely upon in-person conversations and engagement with sales representatives unlike B2C. However, as the digital landscape has grown and with the influence of the Covid-19 pandemic, B2B customers are looking more towards self-service. A recent study suggests that less than 25% of B2B customers want to interact in person with suppliers – meaning this relationship has the potential to become transactional, in the way that a B2C purchase is seen.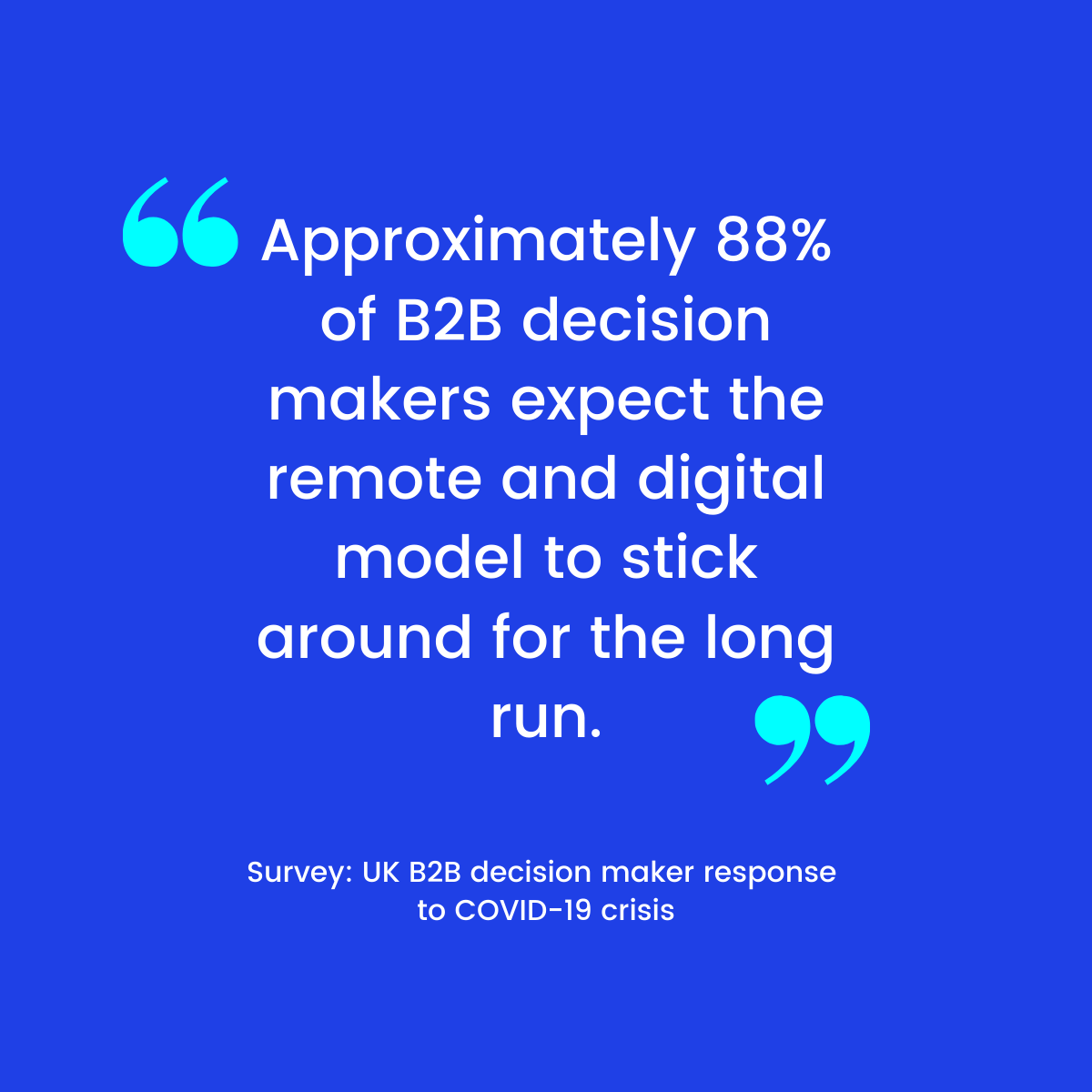 This means that you need to provide your audience with all the information they may need within your marketing material. Think about:
What messages do your sales team convey? 

How can you get this across to potential delegates and/or sponsors in your branding? 
Just like B2C consumers, B2B buyers are looking for a genuine service from an organisation that they can trust. Which means B2B event marketing can safely move away from the "our event gives you this for the best price" message to the "we are an ethical event company, our events will save your business money and upskill your teams, our clients include XYZ and they love us because…" (for example purposes only).
If you'd like to explore how you can take inspiration from B2C marketing techniques to create a more personal B2B marketing strategy for your event, why not send us an email to hello@mcm.click or get in touch here.