November 22, 2019
Christmas Adverts Ranked By Twitter Engagement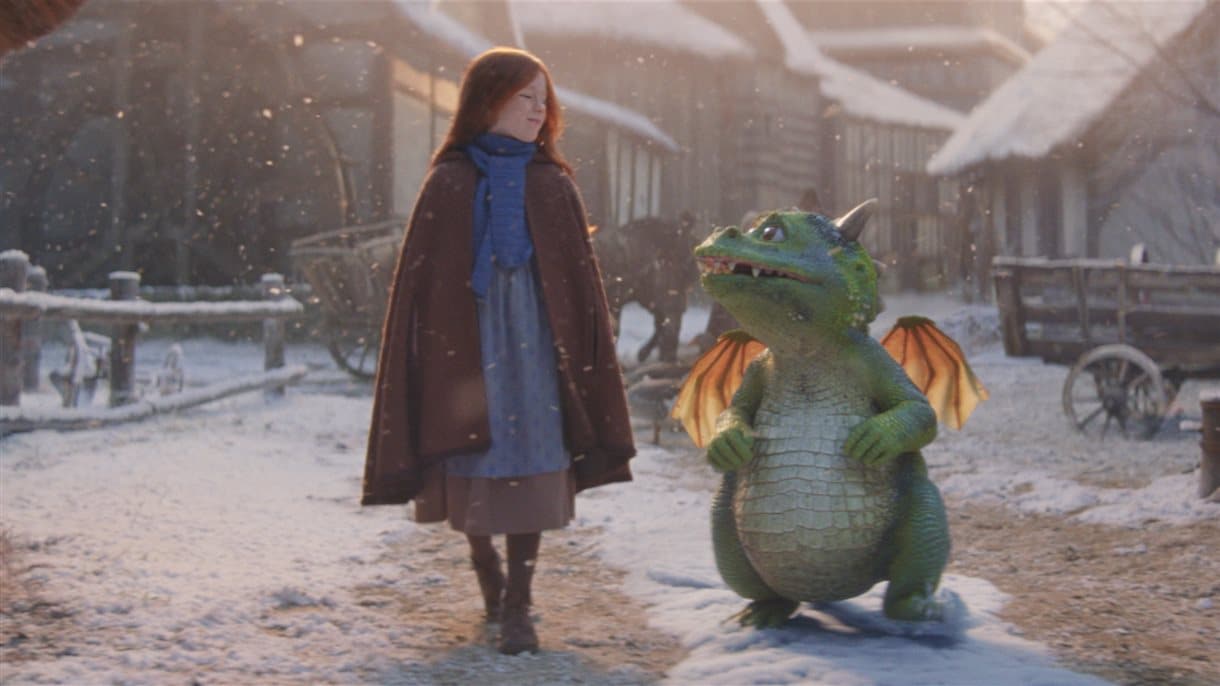 It's that time of the year again, as we pass the first day of November, Christmas begins! Well, according to the big retailers anyway… As each year goes by, Christmas advertising campaigns seem to get bigger and better, so we decided to take a closer look at how they are shared on Twitter.
John Lewis and Waitrose: Excitable Edgar
John Lewis and Waitrose always generate a lot of heat around their Christmas campaigns, and this year is hotter than ever. Edgar the Excitable Dragon destroys a town, but then ignites a Christmas pudding… so everything's fine. Add the usual catchy cover (Dan Smith from Bastille performing REO Speedwagon), and you have yourself another viral hit!
As expected, John Lewis takes the Twitter trophy for most Retweets, Likes and Views so far… possibly not their best advert, but it still proves popular.
Retweets: 45.9k Likes: 160.3k Views: 9.2m
https://twitter.com/jlandpartners/status/1194872975251660800?s=20
 Ikea: Silence the Critics
A Christmas advert that is quite cool… how can this be possible? Ikea stays clear of any usual clichés and deliver a campaign with originality. Recruiting Grime legend D Double E to rap inanimate objects seems to be an unexpected masterstroke.
Ikea takes a surprise second place in terms of Twitter engagement, a solid effort from the Swedish giant.
Retweets: 4.9k Likes: 14.5k Views: 670.6k
https://twitter.com/IKEAUK/status/1192705814395412481?s=20
Sainsbury's: Nicolas the Sweep
Sainsbury's are a close second, only to John Lewis in terms of Christmas campaign anticipation. This year they draw links to their origins and the fact they turn 150 years old, with a Charles Dickens-esque storyline. Nicolas the Sweep is the protagonist, he gets wrongly banished from the village for 'stealing' an orange. Mrs Sainsbury's (presumably), ends up saving Nicolas… also, Nicolas is Santa Claus… This is possibly a Saint Nick origin story.
Sainsbury's take the bronze medal for Twitter engagement, with over 2k Retweets and 16k Likes, impressive numbers for the supermarket.
Retweets: 2.5k Likes: 16.5k Views: 3.3m
https://twitter.com/sainsburys/status/1194046649636659203?s=20
Aldi: Leafy Blinders
Evil Brussels sprouts, a carrot named Kevin and Robbie Williams – mix them together and you have Aldi's Christmas advert. The ad starts with Russell Sprout and the 'Leafy Blinders' holding Kevin prisoner before Tiny Tom (a tomato) frees him. Kevin then joins a circus and sings Robbie Williams' – Let Me Entertain You, but with Christmassy lyrics. These adverts are strange when you think about it…
Oddly, the teaser trailer introducing The Leafy Blinders received more engagement than the full advert… but nonetheless, Aldi gained a lot of online attention as Kevin proves a reliable mascot once again.
Retweets: 445 Likes: 1.8k Views: 344.4k
https://twitter.com/AldiUK/status/1192353731750350849?s=20
Argos: The Book of Dreams and Drums
Possibly the most important book over the Christmas period is celebrated in Argos' campaign… no not the Bible, but Argos' Book (catalogue) of Dreams! A man notices that his young daughter has circled a drum set in the catalogue and starts reminiscing about having his own. This is probably the most orthodox advert of the bunch, but it is effective and well-executed.
Argos perhaps lack the reputation in terms of big retailer's Christmas campaigns; this is certainly reflected in the number of Retweets and Likes despite the solid advert.
Retweets: 177 Likes: 613 Views: 63.6k
https://twitter.com/Argos_Online/status/1190207159654592513?s=20
So, there we have it, a destructive dragon, rapping objects, young Santa, gangster sprouts, and the Argos catalogue. John Lewis and Waitrose remain champions with viral success on Twitter, as runners-up, Ikea and Sainsbury's remain a fair distance behind.
A solid social media campaign over the Christmas period can not be underestimated, if you are in need of some guidance, or looking for an agency to assist with the running of your social media channels feel free to get in touch – info@mcmnet.co.uk, or call at 01732 368120.
Retweets/Likes/Views as of 18/11/2019