January 10, 2020
Digital Marketing for Events – 5 Social Media Tips to Increase Event Attendance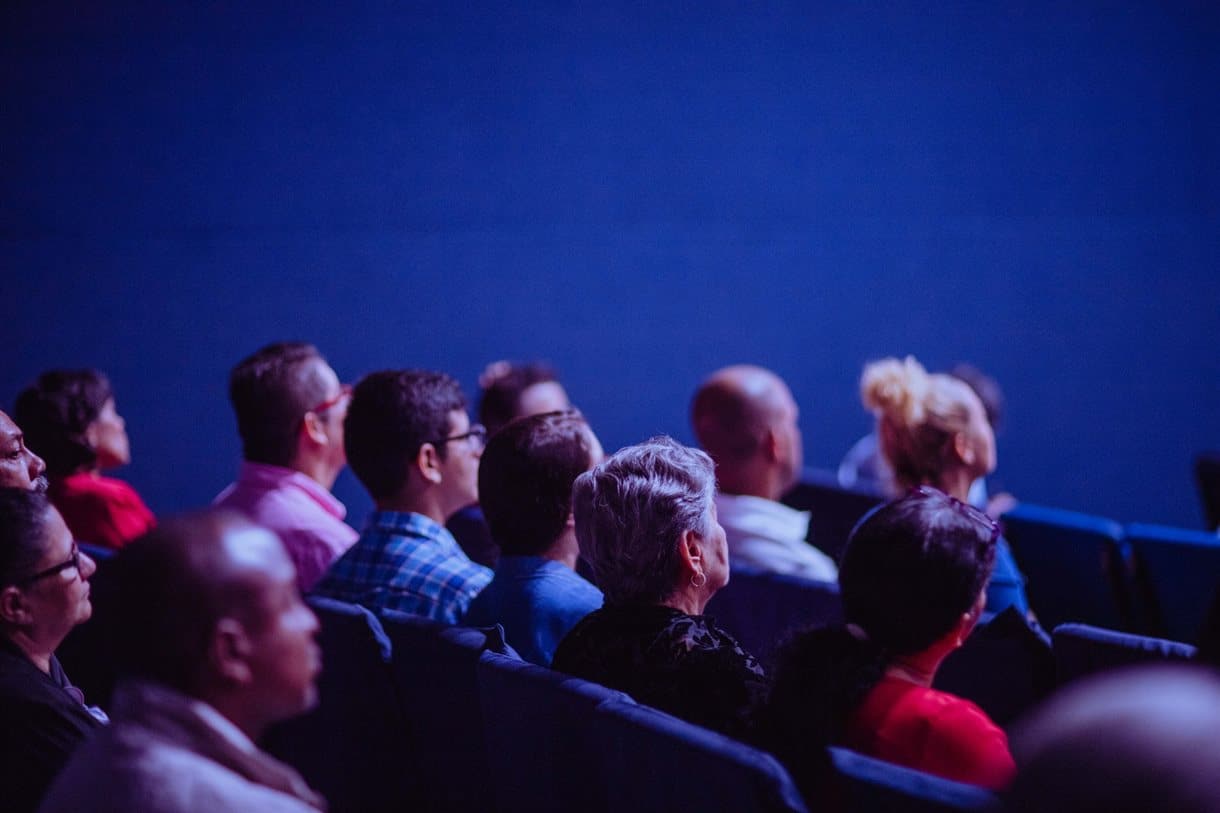 So, you've poured blood, sweat and tears into creating a great event… that means tickets are going to sell-out in a few hours, just like Glastonbury, right? Well, no… not exactly.
It can be extremely demanding to increase event attendance, but as we all know there is nothing worse than spending months planning an event, only to have a disappointing turnout.
If you want to boost event attendance, you need get your event in front of the right people. But what's the best way?
The most efficient and cost-effective way to generate a buzz around your event is to create and implement a solid social media strategy. It can, however, be difficult to know where to begin, or where to focus your attention with social media… and that's why you're here right? So, without further ado…   Here are 5 social media tips to help increase attendance at your event.
1.    Start Early & Post Frequently
Starting early and posting frequently may seem obvious, but with all the trials and tribulations of event coordination you can see how it can easily be pushed aside. This is of course until the panic button is pushed when you realise projected footfall is low.
You may be worried about revealing too much too soon, but offering teasers, drip-feeding content and behind-the-scenes looks can generate a lot of curiosity without being too transparent. Following the model of largely anticipated films is good practice; tease dates and short snippets well in advance without giving the plotline away.
Something as simple as "We've got something really exciting planned for December… Can you guess what it is?" will generate a lot of discussion and curiosity.
After all, the earlier you start posting the sooner your audience can add your event to their calendars…
It is equally as important to post frequently on your social media pages; if you desert them it may give the impression of a lack of activity surrounding the event or your audience may even forget that it's happening.
Although there is no strict rule for the number of posts to push out, a minimum of 3 posts per week is a good place to start.
When composing content do not solely use the message 'have you got your tickets yet?' with a link to your ticket page. Instead, focus on producing content that will spark interest and entice people to attend. Offer regular updates on exciting pieces of event content and keep your audience in the loop.
Create a calendar for social media content, plan well in advance and take relevant awareness days into consideration. Use content planning tools like Hootsuite or Sprout Social to relieve some of the stress of scheduling posts, it saves time and allows you to plan ahead.
2.    Collaborate with influencers
The list of benefits for incorporating influencers into your social media marketing plan continues to grow. Using relevant influencers allows you to reach large chunks of your target audience in a more natural way. Employing a notable voice in your industry to promote your event instils an element of trust with the audience. In turn, more people are likely to buy in.
Start by creating a shortlist of relevant influencers in your industry. Make note of follower numbers, engagement rates and post frequency. The quality of an influencer's audience can vary, as can their rates per post. It's all about finding the influencers who offer the best value to you and your event.
 3.    Paid Social Media
Run paid ad campaigns to enhance visibility, boost engagement, and increase attendance. If you want maximum exposure for your event, paid social media is a must. Paid social ads provide fantastic value due to the accurate targeting options; putting your event directly in front of your target audience.
Facebook and Instagram are among the top contenders when it comes to social media ads, allowing you to build precise target audiences using interests, retarget website visitors or build lookalike audiences.
Twitter Ads have recently improved their platform to give you more flexibility in targeting, and LinkedIn Ads are a brilliant choice for B2B and professional-oriented functions.
Depending on your goal, social media platforms offer different optimisation options. Create awareness, consideration or conversion targets for your campaigns.
To find the best equation for your event you will need to do a lot of testing – each campaign and audience is unique, it may take a while to find the most effective route.
4.    Use a mix of content
Text-only posts are no longer good enough. You need to include visuals. Use images, graphics and best of all, video. As the old saying goes 'a picture is worth a thousand words', and consumers are 27 times more likely to open a video than a standard text post.
It is all about getting creative – got an exhilarating announcement? Can you make it into several teaser posts followed by the full reveal in video form?
Use Instagram stories to give your audience an insight behind the scenes, from planning stages to the event day.
Run competitions to increase engagement, grow your followers, and ultimately boost attendance. Competitions are a fantastic option to start conversations and encourage sharing – whether you offer free tickets, VIP passes, or even a free t-shirt from your event, everyone loves a freebie…
The options are limitless, but just make sure you are using a mix of visual content.
5.    Interact with and answer your audience
Much like starting early and posting frequently, interacting and answering your followers' enquires may seem obvious, but it can be moved down the list of priorities. This should not be the case. You should build a relationship with your audience – if they have questions, answer them. If they leave a review, send a response.
By building a solid social media following, the reputation of your event will improve, directly correlating to increased event attendance.
Final Words
Implementing a solid social media strategy makes it easier than ever to increase attendance at your next event, no matter what the audience is.
While some techniques require financial investment, such as paying an influencer, running Facebook Ads or hosting a competition, most of these tips to boost attendance cost very little, if anything at all.
Understandably, you may not have the time or resources to produce an effective social media strategy. If you are looking for some expert advice on how to create and implement a strategy that works, get in touch with us today on 01732 368120 or enquire here.