July 14, 2021
Google Discover Optimisation Guide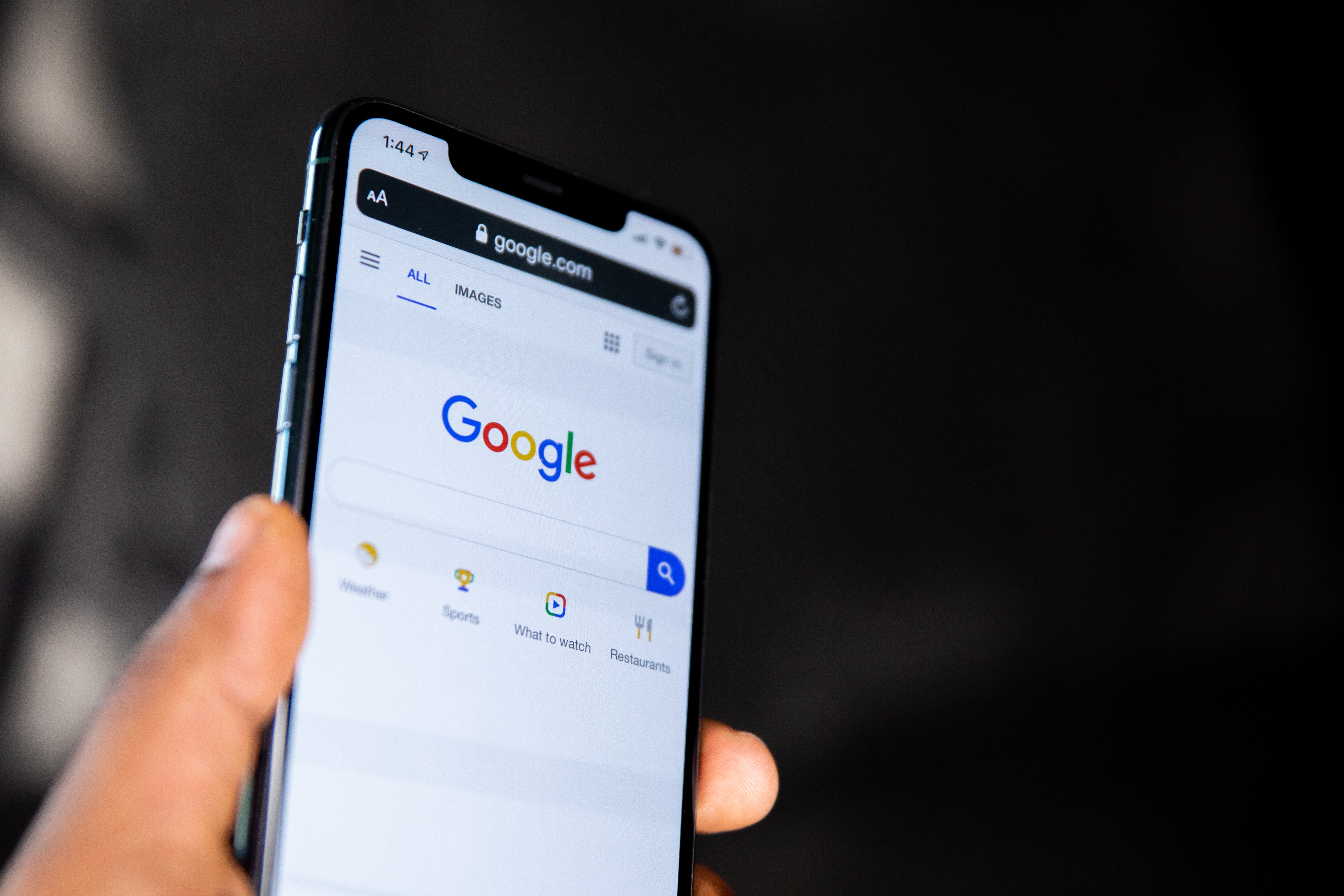 Overview
Google Discover offers an excellent opportunity to ensure your content is noticed by the right people. However, it doesn't just happen naturally and the best way to make sure your content has a chance of featuring in Discover is to optimise it and set it up for success.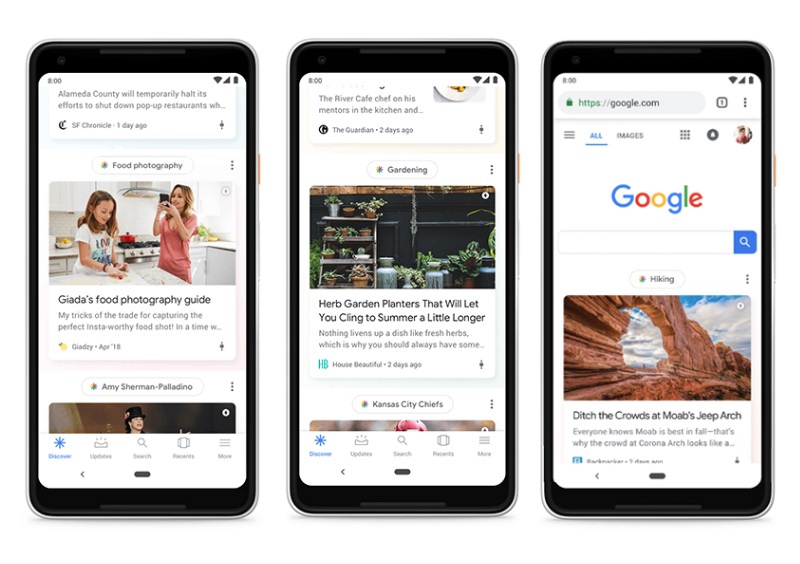 Example of Google Discover which appears on mobile and tablet devices
URLs Likely To Be Featured By Discover
Discover shows content based on what Google believes to be a good match to a user's interests. Users already interested and reading stories about your brand, are highly likely to be served more of your posts. Generally, the feed favours newer content, which makes news stories and blog posts more likely to appear but this is not always the case. 
How To Optimise Our Content For Discover
Engaging and high quality content
To ensure that your content has a chance of surfacing in Discover, you need to make sure it's high-quality. This means it is well written, not full of keyword stuffing, and addresses the needs of your readers. Because Discover works differently from normal platforms (rather than relying on what friends are sharing, it shows users the content Google thinks they're most likely to engage with based on past behaviours and engagements) it's more important than ever to get into the head of your users. 
Think about the content on your website that performs best. What stands out about these pieces of content? Do they include infographics? Do they solve a user's problem? Are they newsworthy? Once you do some research to see what your users consider to be high quality content, you can have an idea of how to improve other pieces of content in the same way so that they are likely to succeed in Discover as well. 
To start research, have a look at which blogs and news stories get the most visits, as well as the most clicks and shares when featured in social posts. If you check Google Discover on your phone, you may find that you're already considered to be interested in a relevant topic. If so, you can look through the type of content that is being featured.
Ensure your content is varied
Google loves varied content. This means that in any one blog post or story, your content should be manipulated to appear in a number of ways. This should include short, easily digestible paragraphs, engaging images, lists or bullet points, and even video. Google favours varied content so if you make sure your story features more than block text, it will be more likely to qualify as a Discover story. 
The importance of photos and videos shouldn't be underestimated when it comes to getting content featured in Discover. Google openly said in an announcement that users will be fed more content featuring high quality visuals. 
Make your content trustworthy
The more trustworthy your content, the more Google will favour it, making it more likely to be featured on Discover. 
There are a few things you can do when it comes to your content though to make sure you don't put Google off your stories. One of the most important things to do is avoid writing your content or headlines in such a way that they appear "click-baity." This type of content is classified as using enticing language to grab the attention of users, but then it either under-delivers in terms of quality, or simply does not address their problems at all. 
The simple way around this is to use attention grabbing and clever headlines – but make sure they're relevant to your content. 
Balance new, thematic and evergreen content
News and blog stories usually fall into one of the below categories:
Evergreen content:

this type of content will always be relevant to your users and the information won't change too much over time. 

New content

: new content might reflect topical trends and headlines, such as social media trends or current events.

Thematic:

this might include seasonal or holiday specific content. This content will  typically get more traffic at relevant times of year, understandably. 
By ensuring that your stories include a variety of new, thematic and evergreen content, you know that there's always something relevant for users to find and for Google to feature in Discover. 
Technical page health
It's also important to check the following technical aspects of the page:
Mobile-friendliness. Pages are not cluttered with ads or other pop-ups.

Unique and high-quality imagery that:

Is accessible, readable, can be expanded and zoomed in on.

Ties in with the content.

Has file size compressed.

Has a descriptive file name, descriptive caption and appropriate alt text.

Is at least 1200 px wide

Is tagged as max-image-preview:large.

Site speed. The faster the better with news and magazine sites using AMP popular.

Crawlable. To get a page indexed quickly make sure it's in the sitemap.xml and you can also submit URLs to Google to be indexed.