August 18, 2020
Instagram Reels vs. TikTok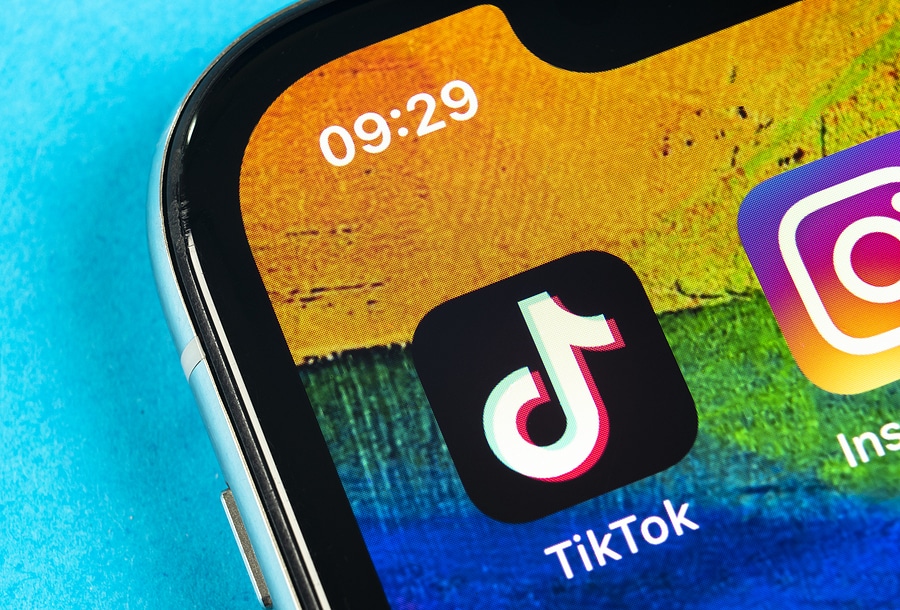 If you aren't already aware, on the 5th of August Facebook launched its very own competitor to TikTok, Instagram Reels. Reels allows users to create short-form videos, set to music of your choice that can be shared with friends and followers. Using Instagram's platform as a testing field, Reels has several identical features to TikTok. It comes as no surprise that Facebook would attempt to mirror TikTok's features, as with now 800 million active users worldwide, the Chinese-owned app is taking social media by storm. With looming threats of a potential TikTok ban in the US, there is no better time for Facebook to come through with a new social media breakthrough.
But how will Facebook ensure that Instagram Reels is not just a poorly modified version of TikTok? How do the features differ and will Reels be nearly as successful as TikTok? We outline all you need to know about the Instagram Reels vs. TikTok.
The Similarities
When comparing the features between Instagram Reels and TikTok, it is very difficult for any user to spot any noticeable differences. Similar to TikTok, Reels allows users to film videos to an audio, with a short format limit of just 15 seconds. Within these 15 seconds, users can edit their Reel with the vast selection of filters and speed settings available. Once finished recording and editing their Reel, users are encouraged to select a thumbnail and upload their video with a caption of their choice. Instagram says that Reels 'gives people new ways to express themselves, discover more of what they love on Instagram, and help anyone with the ambition of becoming a creator take centre stage.' But to the majority of social media users, it just appears to be a direct copy of its competitor. Instagram Reels can be found directly on creators pages, or on Instagram's 'Explore' page if your account is public. This Reels feature replicates the beauty of TikTok's 'For You' page, by which public videos are displayed to targeted audiences.
The Differences
You may be wondering, so what are the differences between Instagram Reels and TikTok? Well, whilst there may not be many, there are a few variations between both. The initial difference is the video limit on both platforms. Whilst TikTok enables users to film videos of up to 60 seconds, Instagram Reels limits users to just 15 seconds. Instagram's head of product, Vishal Shah, says that Reels will give users a more built-out augmented reality platform than TikTok, and that users will be more inclined to use Reels as it is already on a platform they already know and love.
But is relying on the current audience enough to compete with TikTok? For that, only time will tell. If Instagram Reels can perform well, it will be interesting to see how TikTok will maintain growth and keep hold of its ever-expanding audience. It is important not to forget that Facebook has already failed previously at replicating TikTok with Lasso, which only received 600,000 downloads in its entire existence. But by having a short-form video feature on Instagram itself, perhaps Reels will be a success.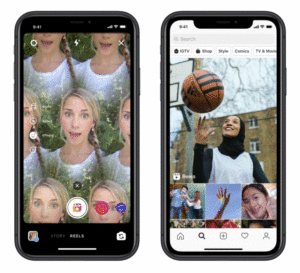 Instagram Reels displayed on an iPhone
What other competitors are emerging?
Ever since the rapid growth of TikTok, many platforms have been trying to throw their hats in the ring. Snapchat is already testing a new feature, which allows users to add music to their snaps. YouTube is also testing a feature which allows mobile users to create short-form 15 second clips. There are still no official statements on whether or not these features will be implemented. Smaller platforms such as Dubsmash and Triller are also in the running for challenging TikTok, and have attracted mostly dancers and young members of Gen Z.
Who will win the battle?
Regardless of the features available on both TikTok and Instagram Reels, it is ultimately the content creators who make each platform unique. TikTok functions in a similar way to Instagram and YouTube, allowing creators to upload sponsored videos for money. However, there is no ongoing monetisation program on TikTok. Facebook however has offered millions to popular TikTok creators and influencers, in an attempt to lure them onto Instagram to use Reels. Whether this will be successful, we're not sure. However, it is important to note that getting 800 million users to convert to Instagram Reels is going to be tricky. With users spending more than an average of 46 minutes a day on TikTok, it is safe to say the app is pretty addictive. TikTok have innovated short-from video to another level, and the easy-to-use app appeals to everyone. For Instagram, Reels in particular, it will be difficult to obtain as much growth as TikTok.