October 21, 2021
MCM attends TikTok World 2021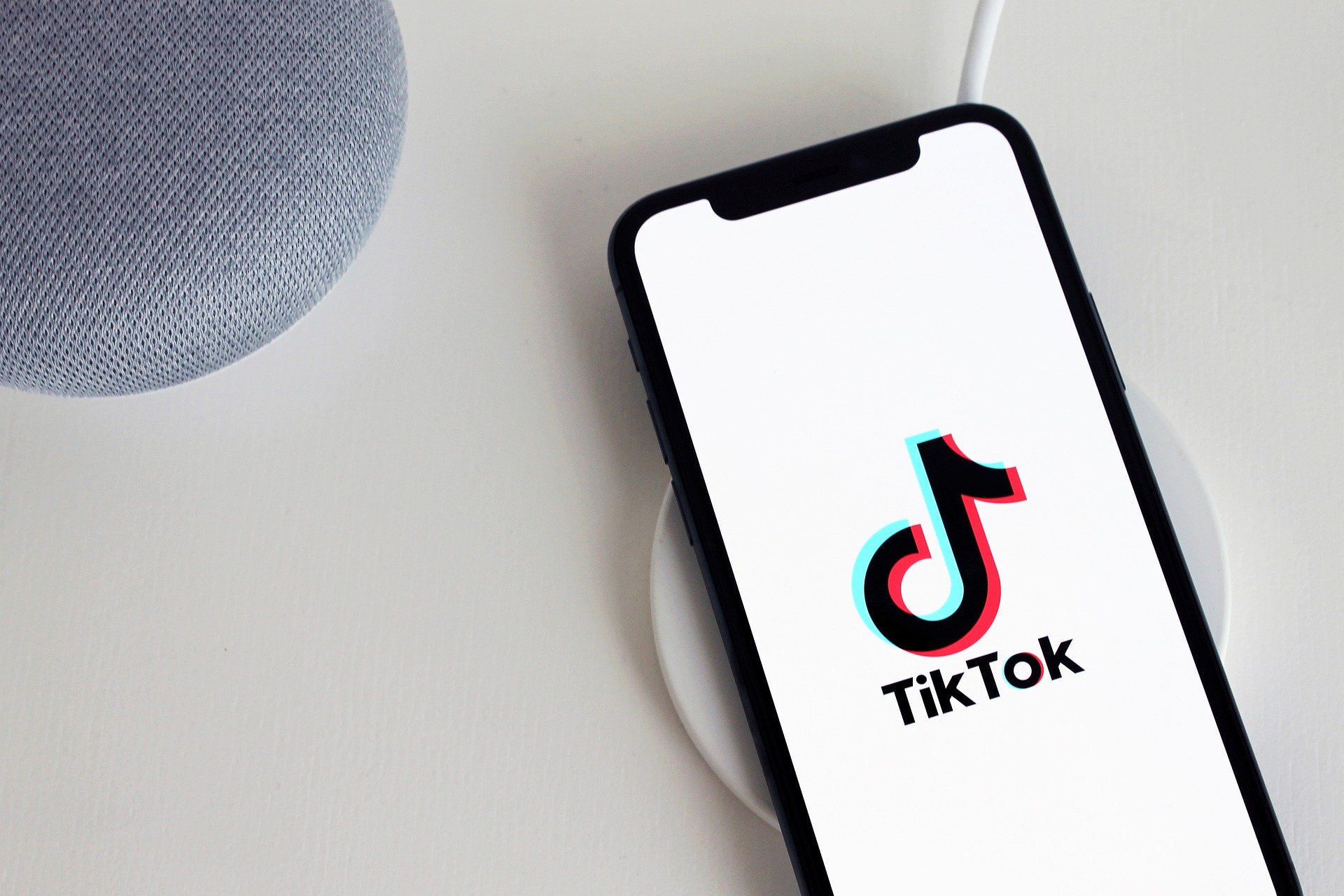 TikTok has taken the world by storm and having recently reported over 1 billion active global users logging into the app per month, the growth has been phenomenal. TikTok is focussed on creating more tools and solutions that allow brands like yours to use short-form, entertaining video as a key part of their marketing strategy. Paid Media Lead, Toby, was invited to attend their very first global, virtual experience – 'TikTok World'.
The event, aimed at marketers and brands, showcased new innovative solutions, shared insights and introduced more tools that will be coming to the platform in the near future. Here's a taster of what we're excited about!
TikTok Creator Marketplace 
The TikTok Creator Marketplace is a unique self-serve portal whereby brands can find and connect with creators, collaborate to produce entertaining, creative content and then view performance and insights with ease. You are able to filter registered creators by the type of content they produce, average views, followers, location etc, in order to find those that are best aligned with your brand and audience. You can then reach out to them directly through the platform in order to work together. 
Another great feature of the marketplace is Open Application Campaigns, which allows you to post campaign briefs so creators can get in touch with the brands they love and proactively engage with those they want to work with, allowing for collaboration that really works. 
In order to make it easier for the creators and ensure transparency, there is also now a branded content toggle, which allows for easy disclosure of brand partnerships and ads.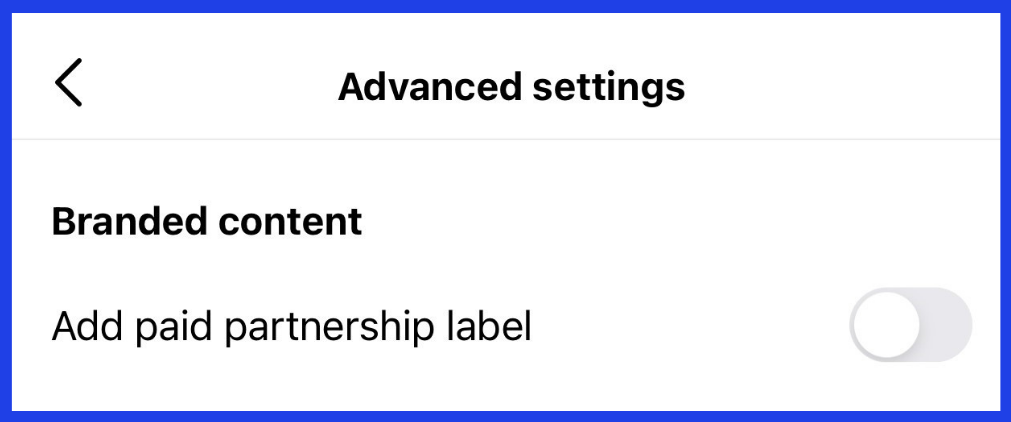 TikTok Creative Exchange
The TikTok Creative Exchange matches brands with approved third party service providers to make ad creation simpler. The self-serve portal allows you to manage projects, insights and feedback all in one place.
Spark Ads 
This feature allows you to elevate your organic TikTok content in a user's feed, much like Facebook's 'boost post'. This is a great way to get popular content in front of your target audience and build connections with those who don't currently follow your brand.
TikTok Business Creative Center
This solution is aimed at brands wanting to easily create their own valuable content. Here you can view the latest trends, insights and case studies which will inspire you to create your own high-performing videos. The TikTok Business Creative Center is home to the TikTok video editor on desktop, which allows you to create and customise videos whilst giving you access to TikTok copyrighted music, fonts and font colours. Use of the TikTok video editor has reduced CPA by as much as 46% for some brands.

Dynamic Scene 
This up and coming feature is certainly one we are looking forward to testing out! Dynamic Scene will segment pre-existing videos into multiple scenes, it will then reassemble the scenes into multiple variations where music etc can be added. Ads are tested with various audiences and the best performing variations are then distributed. This tool will extend the lifespan of videos, save time and ensure optimum ad performance.
Canva and Vimeo Partnerships
Partnerships with platforms such as Canva and Vimeo make it even easier for you to create videos which are optimised for TikTok. Both platforms offer TikTok templates which streamline video production and content creation. In a pilot Vimeo study, businesses using Vimeo Create saw a 50% increase in CTR (Click Through Rate) vs use of their own assets.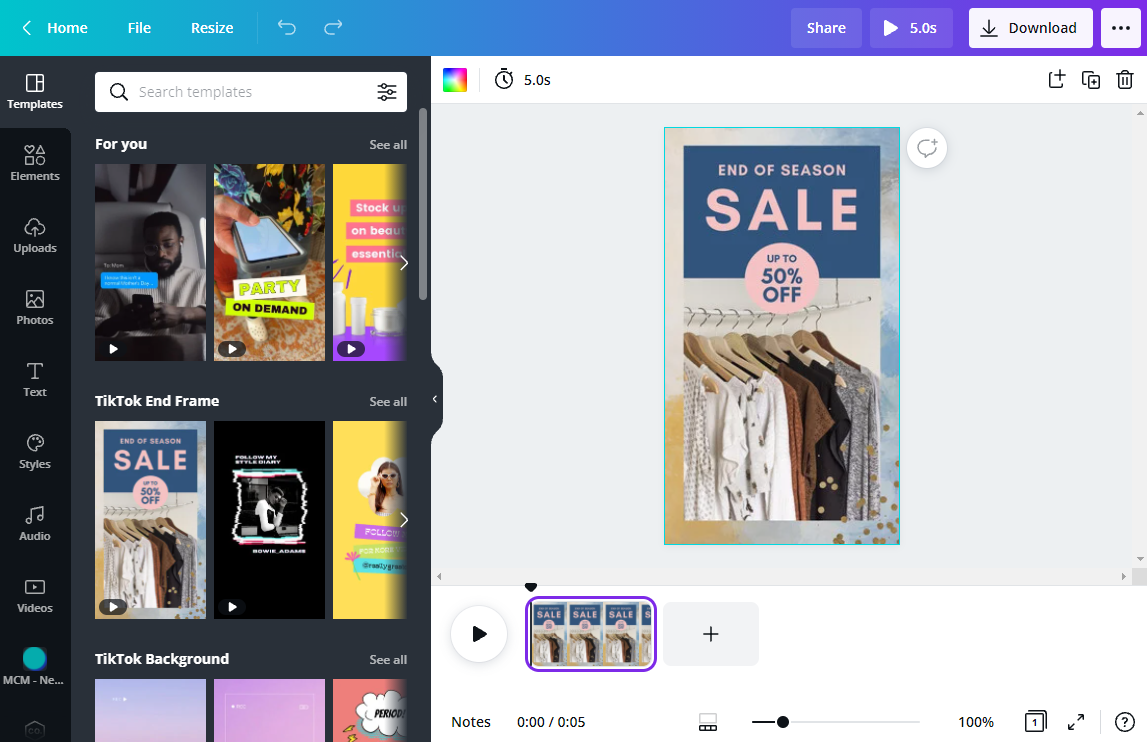 Instant Page
Once a user clicks on an ad, they can be directed to an in-app landing page which loads in seconds (11x faster than a typical mobile website). Once on your instant page, users can view more information about your brand and view your other videos and content. It's likely that this feature will be comparable to Google's Accelerated Mobile Page and look forward to giving it a try!
Pop-out Showcase
Pop-out showcase is a tool for videos which feature key elements, offering clickable badges which can be superimposed onto videos, these badges which effectively 'pop' the product onto the screen will drive users to take action. 
Super Like 2.0
Users can now 'super like' a TikTok. Upon doing so, icons appear on the screen along with an invitation to a landing page where users can learn more about the product/service featured in the video.

Reach & Frequency 
Brands wanted more predictability and transparency with campaigns so TikTok have launched 'Reach & Frequency', a new ad buying type where you can choose to target either a higher volume of users (reach) OR more impressions with the same number of users (frequency). Your CPM is secured in advance, allowing for greater campaign planning around reaching your audience with a set budget. This can be implemented at campaign level. Advanced, real-time campaign reporting in the TikTok Ad Manager means you can test and optimise whilst the ads are running. 
TikTok Inventory Filter 
TikTok are dedicated to brand security and safety and as a result have launched the inventory filter. This feature allows you to protect your brand reputation by giving you the opportunity to select the type of inventory you would like your ads to run adjacent to. The technology behind this classifies risk based on video's content, audio, text and more. 
TikTok Shopping 
Following the success of #TikTokMadeMeBuyIt, where videos featuring the hashtag have so far received over 4.6 million views, it came to light that TikTok boasts a hugely condensed funnel. The launch of TikTok Shopping offers an end to end shopping experience that links users to products, from discovery in the 'for you' page, through to purchase. 
A TikTok shopping API is also on the horizon, which will mean that you can integrate your catalogue into your business profile.
Product Links and Live Shopping are new tools which allow you to feature items in your organic videos and in-feed ads to drive users to your product pages, making purchases even easier. 
New partnerships as part of TikTok's commerce solutions include Shopify, OpenCart, Wix, Square and BASE. These partnerships will further streamline the purchase process. 
Finally, TikTok have teased us with an industry first innovation coming in 2022 that they suggest will be a new advertising solution, blending media, creator branded content and user participation – we can't wait to find out more!
If you want more information on how you can find your audience amongst the 1 billion users, want to leverage the influence of TikTok for your brand, or simply want to find out more about these new features and how they can benefit your brand, give us a call on 01732 368120 or contact us here.