November 21, 2019
MCM Net Release Digital Marketing in the Third Sector Report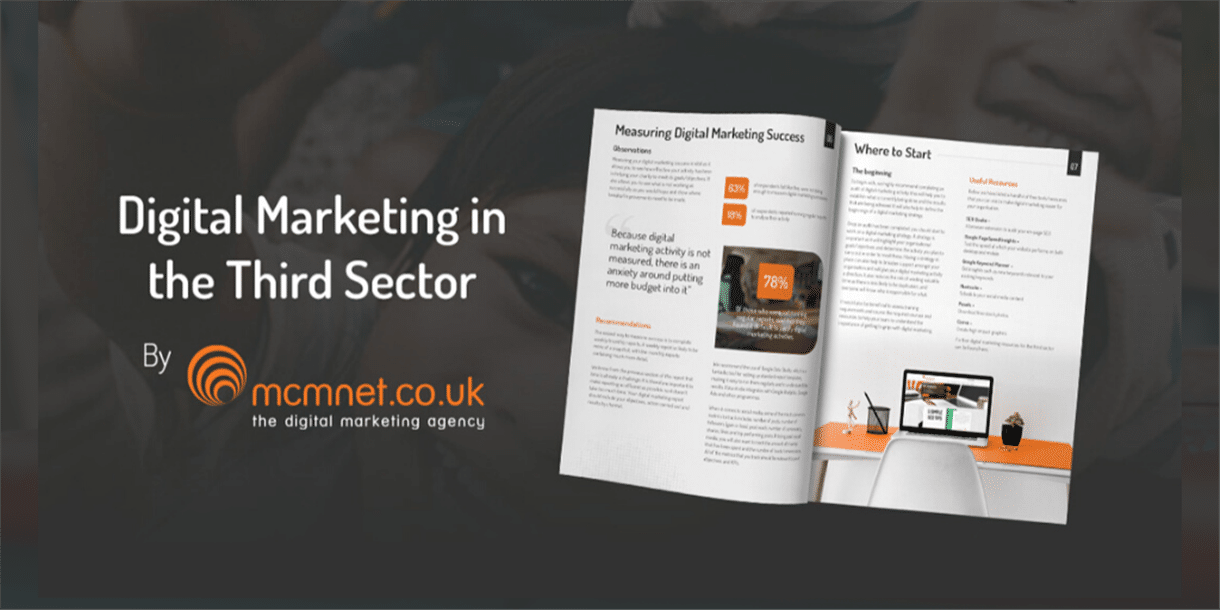 We are excited to announce the release of our 'Digital Marketing in the Third Sector' report; a report which looks at digital marketing understanding, activities and challenges faced by not for profit organisations.
As a digital marketing agency with over 21 years' experience in the third sector, we know that digital marketing is invaluable to helping organisations grow. We also know it is increasingly becoming an area that charities are having to throw themselves into, or risk being left behind. If you're not taking advantage of digital marketing, it's highly likely that other charities with similar causes are. This means they could be attracting your potential donors and volunteers.
We've worked with a number of charities and causes to produce a report that will provide real value to marketers and development teams that are looking to increase awareness, attract new volunteers and increase online giving through digital marketing.
Deon Kloppers, Managing Director of MCM Net says "We know there are lots of valuable digital marketing reports that have been released that are specific to the third sector. However, we felt there was a real opportunity to not only highlight the current digital marketing findings, but also provide recommendations. With recommendations in place, we hope that when you read the report, you can find next steps and inspiration that will really benefit your organisation."
With observations, statistics and recommendations, this report covers a variety of digital marketing channels such search engine optimisation (SEO), organic social media, paid social media, Google Ad Grants and websites. We explore challenges such as time, capacity and skills as well as the importance of measuring success.
You can download your copy of 'Digital Marketing in the Third Sector' above. We hope you find the content helpful and would welcome any feedback or comments that you may have. If you'd like more specific advice on how your charity can take advantage of digital marketing, please get in touch with MCM Net on 01732 368120.