August 1, 2023
Tobacco Dock, Rooftop Games & Bad Drawings: MCM's Summer Quarterly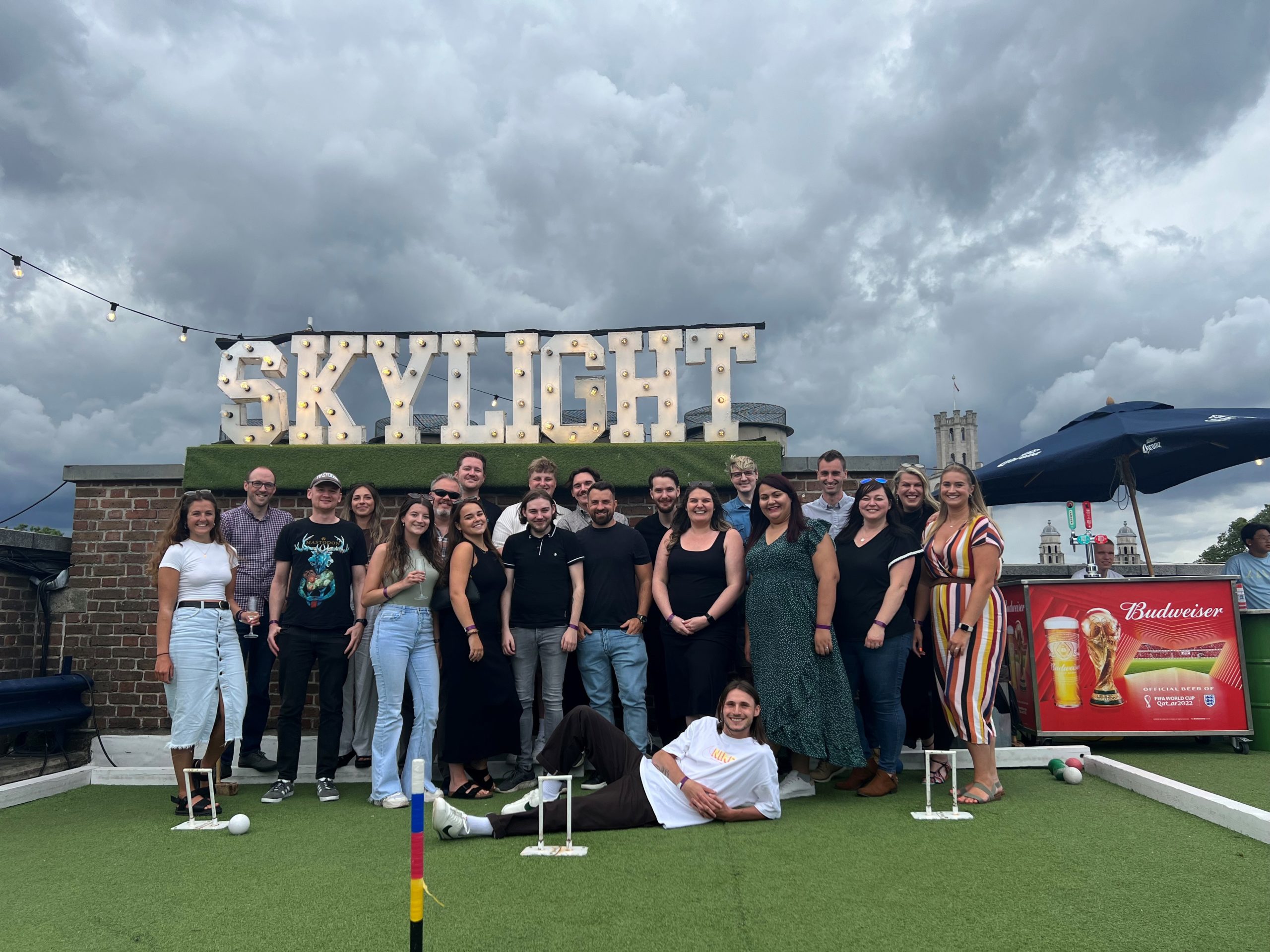 As a mainly remote team who follows a Work From Anywhere framework, we look for any excuse to get the whole group together for a day. Our team is rapidly growing and changing, and being remote can present certain challenges when it comes to keeping everybody up to date and feeling like they're part of a team. 
For the last few years, (looking at you, Pandemic and your "unprecedented times") we've been getting the whole team together in London for a day of business updates, annoyingly difficult team challenges, a fun activity, and a few drinks. The team tackles planes, trains and automobiles (mostly trains, though) to head into London from the far reaches of England, including Cornwall, Manchester, Liverpool and Kent. And then the fun starts. 
What's the recipe for a great quarterly celebration?
1 Part Killer Venue
Every quarterly starts with a hunt for a memorable office space to hold our morning meeting. We've met up in The Shard, The Dominion Theatre, and this year's summer quarterly took us to the fascinating and historic Tobacco Dock.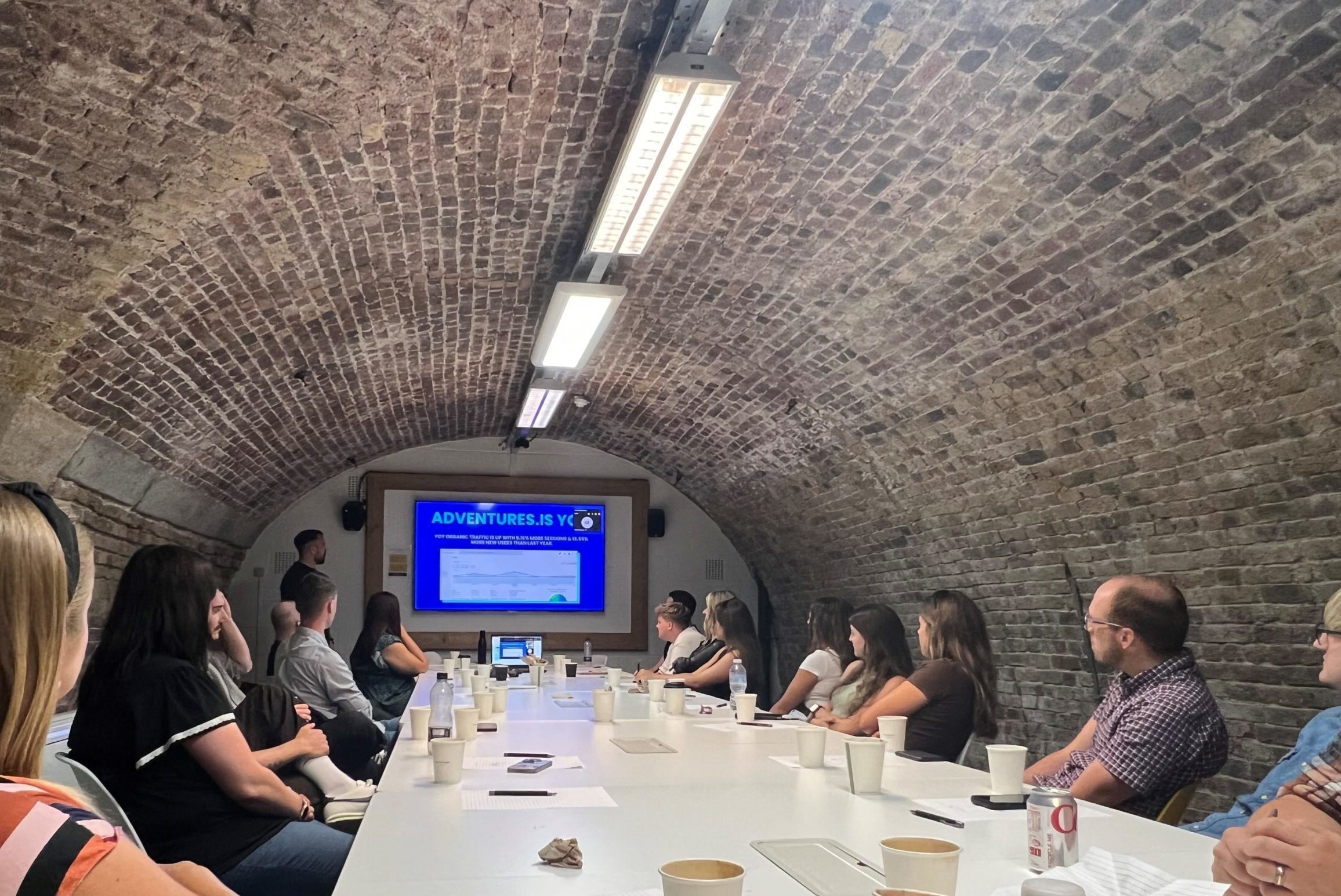 1 Part Teamwide Update
The morning kicks off with coffee and pastries before we all get into competitive mode (looking at you, Carl, Poppy & Ana…) for a series of team challenges. This time, we had to create off-the-cuff ads based on prompts from Tom, our CEO. See below for some brilliant examples of what we dreamt up for Sherry and baseball caps. This also feels like the perfect time to mention that our Creative Studio team offers design and video services which are far better than the trash we produced on the day. 
Then we all settle in to listen to our Leadership team as they walk us through updated quarterly numbers, new hires, and business strategies and goals for the upcoming quarter. Aindrea, our Content Lead and a member of Culture Club, shared an update on what events, initiatives and plans are coming up for the team to enjoy. 
Our Paid Media Lead, Ollie, shared a winning presentation on how well our campaigns for event clients are going and pointed out that our combined media spend for the year so far (a whopping £820,000) across our clients was enough to buy some really niche and useful stuff.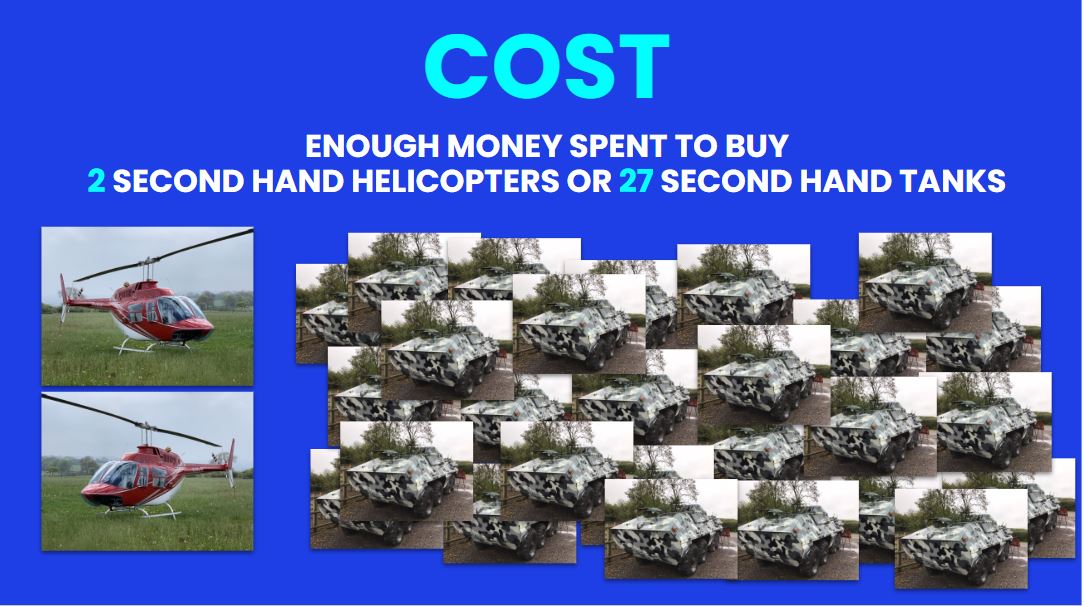 SEO Lead, Alex, shared how our SEO and Content team is working hard to produce content that is performing brilliantly for our clients, quickly reaching page 1 and ranking faster than our clients could dream of. 
2 Parts Drinks and Quality Time
The team update takes us up to lunchtime, at which point we always head off for some food and fun. This time, we stayed at Tobacco Dock but ventured to the rooftop, where we spent the afternoon looking out onto south London's skyline, catching up, having a few drinks and playing some games.