October 10, 2023
My First MCM Quarterly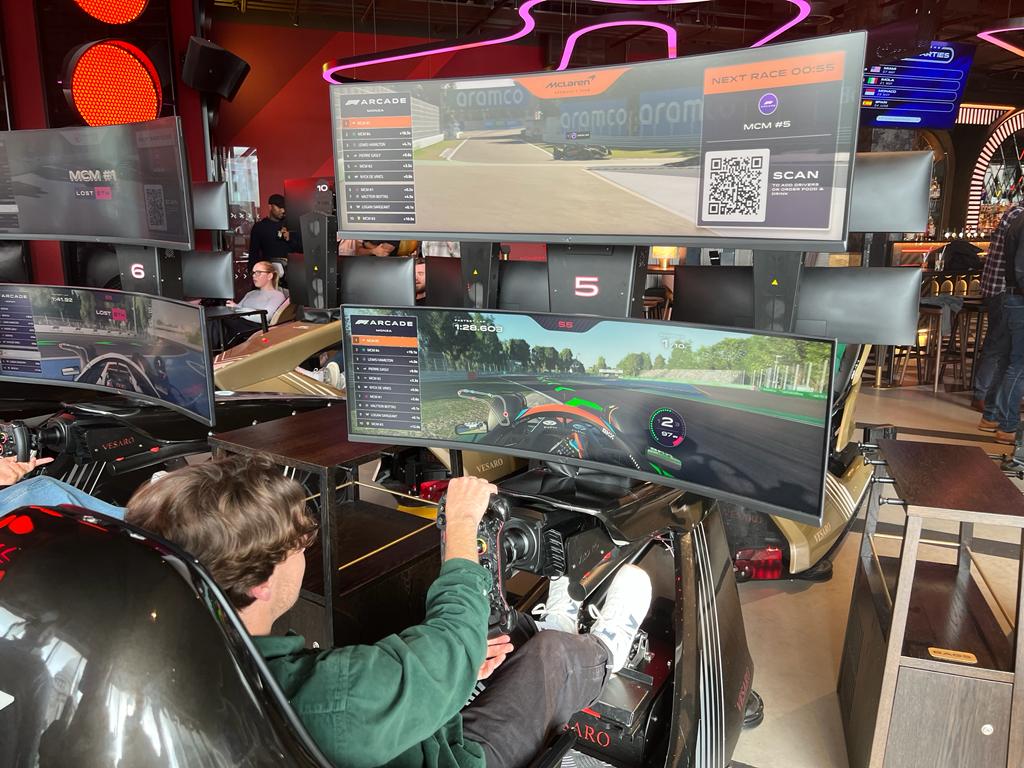 On a steely autumn morning, I braced myself for what felt like the second first day of work in a week. Stepping outside the warmth of my house, I followed the golden halo of the street lamp as I awaited my taxi. Dawn had not greeted us yet, and it felt unusual driving past the familiar buildings of Whitstable Road.
The platforms were sparsely populated as I moved past the ticket barrier. With my destination three hours away, the station café was my only refuge to heed the rumbling of my stomach while I awaited my carrier. Rather reluctantly, I slurped down my wet cardboard coffee with my BLT.
Napping successfully is an art I have yet to master. For the umpteenth time, my efforts were thwarted by the cacophony of some early morning commuters. The train rattled throughout the journey before coming to an unexpected stop on the outskirts of the city circled by the Thames. I could feel the pounding of my heart as I feared being late for my face-to-face work event. After what felt like an eternity, the wheels rolled onward. As I read messages of congestion across the English railways in our work group chat, I was relieved to know that I was not alone.
Outside Cannon Street, towering structures loomed large before me. But as I turned around, the cross at St. Paul's stood out amongst the mass adding a spring to my step. Penetrating the building was an altogether different challenge as I struggled to locate the main entrance. Luckily, my mentor Aindrea, Content Lead at MCM, called me just when I needed her. Like the Rouge in the café across the street, I heaved a massive sigh of relief as I saw her in her scarlet top.
Inside the cathedral, the rope barriers demarcating Wren suite added an element of exclusivity to our quarterly meeting. Our Digital Marketing Director, James, greeted me with a smile just as Aindrea asked me if I would like any drinks. Carl, our Managing Director, gave me a firm handshake and kindly got me some water. I was glad to see Rachel, an SEO Executive, who also started as an intern and has been helping me a lot. The welcoming atmosphere and faces eased my worries about meeting the full team in person for the first time.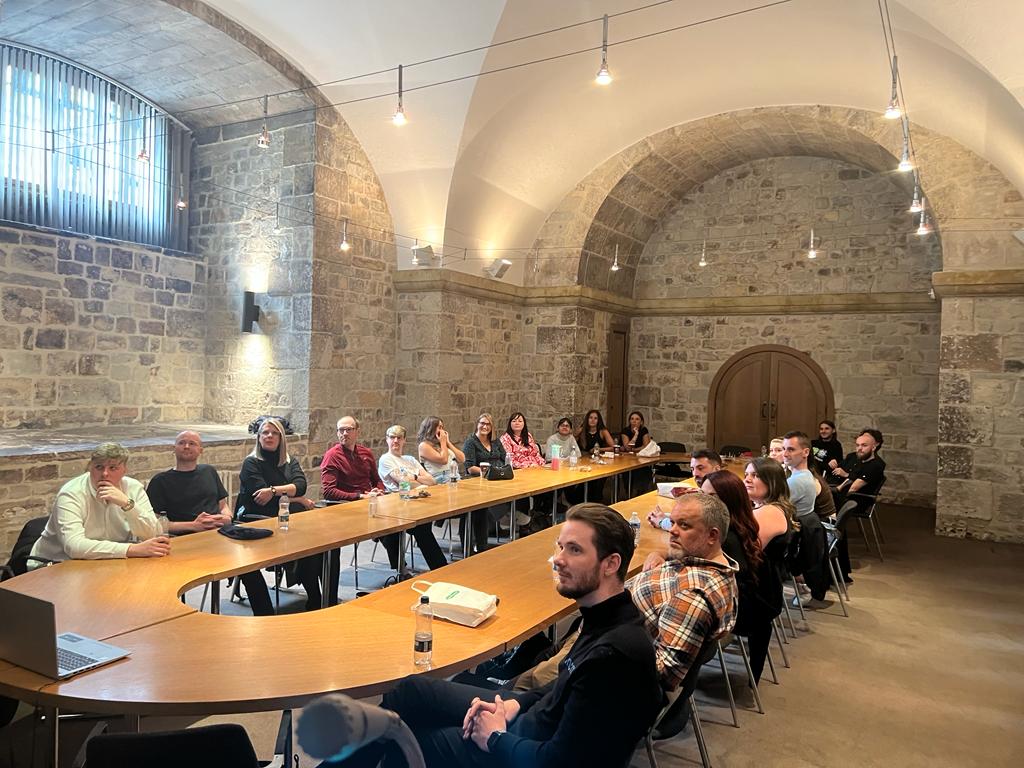 The skies outside were grey, but Heidi, an SEO Executive and my buddy, and Ana, who manages our clients' accounts, brought the Spanish sunshine with them from their current Work-From-Anywhere location. As we settled down for the start of the meeting, our web developer, Alan, drew us into a game of werewolves vs. villagers. The game was complex and my re-tellings wouldn't do it justice, but it was a brilliant team-building exercise which included lots of finger-pointing and accusations.
Our CEO, Tom, then welcomed me, Jaedyn, and Jamie, the newest members of the team, before kick-starting the discussion. His role as a Visionary was instantly conspicuous as he spoke of our goal of becoming the most desirable events agency by 2033. It was inspiring to see the outstanding work of the Creative Studio as Lauren, our Creative Studio Lead, shared a clip of the innovative design work our team has been chipping away at. Carl then led us through quarterly updates, emphasising the importance of teamwork as we meet our goals for the next quarter.
The meeting was packed with innovative stuff, fun breaks, fruit and chocolate nibbles. We also did some exercises to build our trust. It is a testament to the supportive environment at MCM as we were able to express vulnerability safely. Through the process, we learnt more about each other which is crucial for team bonding. Finishing ahead of time, we made our way to the F1 Arcade for an afternoon of food and fun. As we queued to cross the street, our Finance Director, Chrissie's comment about us being out on a school trip felt apt!
The vibrant atmosphere of the arcade soon got us into a mood of mingling. As new graduates, Jaedyn, a Content Creator Apprentice, and I used this chance to speak with the team in between our many chats. Our SEO Lead, Alex, and I shared an engaging conversation only to realise that the delectable pizza platters were fast disappearing. Between rounds of food and drink, there was some competitive racing as we steered some wheels at the arcade. Our last stop for the day was Williamson's tavern where we shared some drinks and some more conversation before parting.
As a Content Intern who's recently joined MCM, I thoroughly enjoyed our Autumn quarterly. This was an invaluable chance for me to interact with the team and learn more about the company and our culture. I feel even more excited about my role and will always cherish the memories I made. As I work towards our goals for this quarter, I eagerly anticipate the next quarterly in mistletoe season.