April 24, 2019
Our Guide to Keyword Research for your Charity PPC Campaigns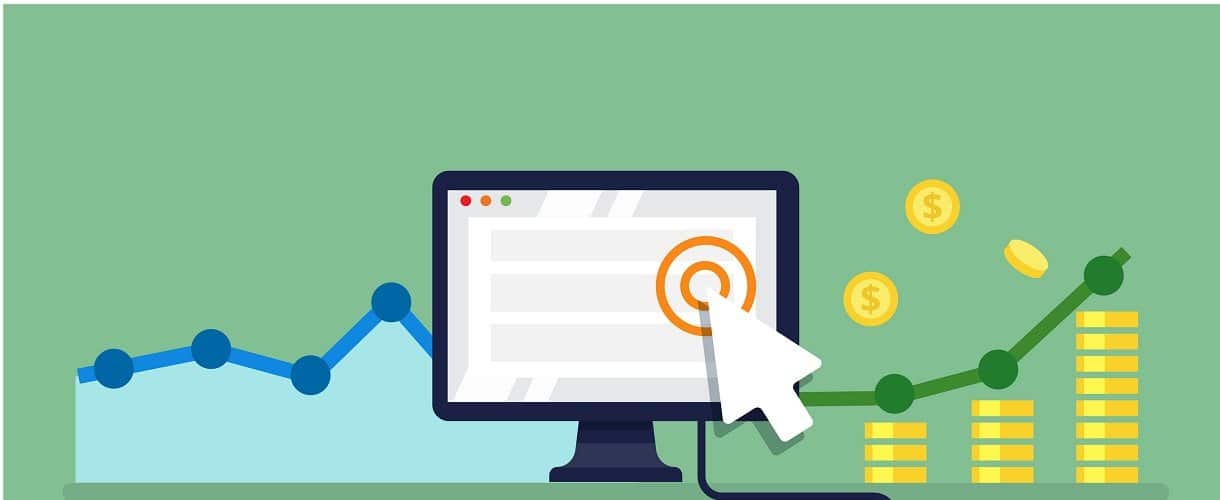 Setting up a pay per click advertising campaign on Google AdWords or elsewhere is essential to modern digital marketing strategies but many people are still unsure where to start. Keyword research for PPC is vital in making sure your advertising is successful.
If you've never set up an AdWords campaign before it can be confusing as to where you should start and how to make sure it is successful in attracting potential supporters, volunteers and givers. That's why we have put together a guide to keyword research for PPC to make sure that you have a good foundation when putting together your campaign. Of course, you can later expand your account but having a good set of keywords to start with will give you a guide on how to structure your campaigns and ad groups. Take a look at our guide to keyword research for PPC to find some of our top tips.
Charity Objectives
The first thing that we do when it comes to setting up a PPC account is to look at your objectives and what you are hoping to achieve. If you are unsure about this then it can be difficult to gauge on whether your advertising has been successful. or whether you are getting the most from your Google Ad Grant. If you have a number of objectives, such as there are different aspects of your charity you want to advertise (such as participation events, volunteering and donating), then we would create separate campaigns to target each of these.
Once you have an idea of your objectives it is important to consider what kind of search terms your supporters would use to find your charity and cause. There are likely to be a number of searches that bring in large amounts of traffic that you could be missing out on.
Keyword Research
Once you have got an idea of what you want to achieve with the account, it is important to do some good keyword research to make sure that you are covering the search terms that receive the highest amount of traffic to your website. With the use of keyword research tools and looking at your organic traffic to identify possible new keyword opportunities. We use some of the most popular tools to conduct our keyword research which includes;
Google AdWords Keyword Planner
Keywords Everywhere
Google Analytics
Google Search Console
Using these channels we can find out how most people come across your website and also identify any channels that you might have been missing. This approach of looking at your organic traffic and pairing it with keyword research can help to make sure that you have covered all aspects of your charity within search.
Types of Keywords In Google AdWords
Another aspect that you should consider when setting up your campaign are the different types of keywords that are available to you. Many people commonly use broad keywords as they are unaware of the different match types that are available, but this can actually make a big difference to your campaign. We have put together an explanation of the different types of keywords in Google AdWords below;
| | | | | |
| --- | --- | --- | --- | --- |
| Match Type | Symbol | Example | Ads Will Show For Searches that | Searches |
| Broad Match | None | women's clothing | Include misspellings, synonyms, related searches, relevant variations | Buy ladies clothes |
| Broad Match Modified | +keyword | +women's +clothing | Contain the modified term and close variations but in any order | Clothes for women |
| Phrase Match | "keyword" | "women's clothing" | Contain the exact phrase in any order of the search | Buy women's clothing |
| Exact Match | [keyword] | [women's clothing] | Only appear for searches of this exact phrase | Women's clothing |
Utilising the range of different match types can help to make sure that all of your efforts in Google AdWords are as successful as they can be. Choosing which types of keywords you use means that you can appeal directly to people who are searching for a specific service or product that you offer.
Structuring Your Account
Once you have all of this information together, you can now finally start to structure your account and build out your campaigns in ad groups. You should make sure that you have different campaigns to meet each objective and group different variations into ad groups. This will allow you to serve ads that specifically match the keywords that you have set out for the account. You should also consider which landing page you are going to send the audience to, as the homepage might not always be the perfect. Consider if you could send traffic directly to an event or donation page that might be more relevant.
You should now be ready to launch your campaign and start reaching potential new supporters for your charity. Remember if you are using the Google Ad Grant, you must also follow their latest guidelines, or risk having your account suspended.
If you are still confused about some aspects of the setup, or have had some difficulty keeping up with the Ad Grant policy then why not get in touch with our team today. As certified Google Partners, we will be more than happy to offer advice on running your Google Ad Grant campaigns as well as additional PPC.