March 2, 2021
Voice Search – What we found!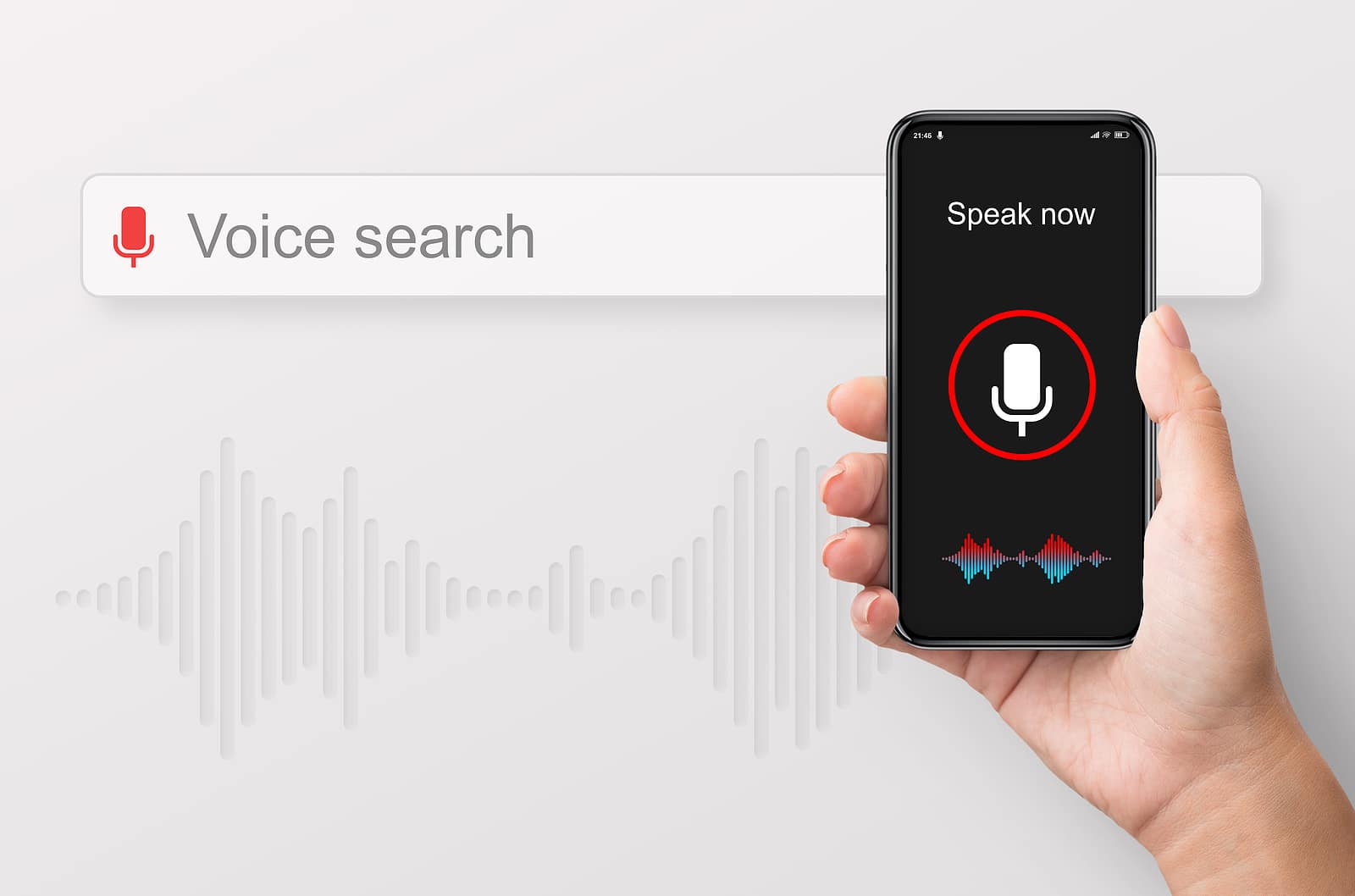 You may have read our previous article in which we discussed voice search and if people really use it. We explained that we had recently read an article that stated 27% of people worldwide use voice search – a number we believed to be quite high. In order to find out if this was true, we put together a short UK based survey aimed at collecting data on; 
How many people use voice search, 

How often they use it and… 

What they are using it for
The results from our survey help to provide a deeper insight into how voice search is used and to answer a common question that we get asked by our clients:
 "Should we be optimising for voice search?" 
As a full-service digital marketing agency, we want to ensure we are providing our clients with the best possible advice and that our clients are able to achieve the best possible results. Keeping up with trends and technology is an important part of this, and this is one of the reasons we wanted to gather some data to analyse the voice search trend. 
What we found…
From the sample of users that we surveyed we found that over half (56%) said yes to using voice search. Users that answered no (44%) were exempt from the rest of the survey.
After reviewing the data further, we saw that less than 20% of the users were using voice search for it's true and intended purposes. The rest of the respondents – more than 80% – were using their smart device to carry out tasks, find out the weather, or a combination of all purposes.
As a result, we are able to confidently say that people use voice search devices and software regularly, and it's an industry that's only going to keep on growing. However, the vast majority of the people we surveyed – more than 80% – aren't using them exclusively in a way that means businesses need to worry about being left behind. Most people's "searches" are actually questions about the weather, prompts to play music and reminders. So, don't worry…. just yet. But definitely be prepared. Google is rarely wrong, and while most users aren't currently using voice search in a way that is likely to affect the way you do business, this is the direction the world is heading in. 
If you want to know how you can start optimising for voice search or you want to find out more about the data we collected then click the link below to download our whitepaper!