March 22, 2022
Start with 'I'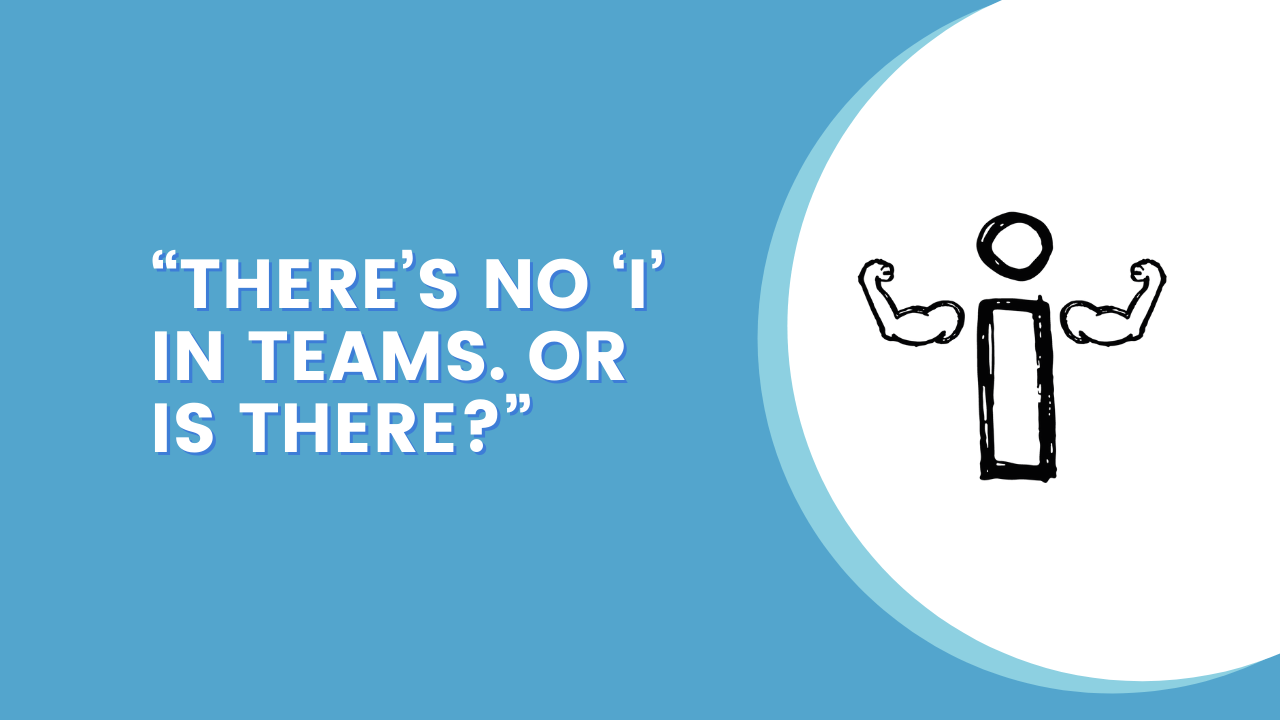 "There is no 'I' in teams" is a phrase I'm sure you've heard – and when applied to the work setting it appears to be relevant. The best teams have a mixture of people with different skill sets and their results cannot be compared to those that one person alone could achieve alone. However, this only stands when every person in the team focuses on excelling themselves and being at their best. 
How can a team be highly functioning if one of the members isn't looking after themselves? The simple answer is that they can't, at least not in the long term. 
Some of the things you can do to help you be the best version of yourself include:
Stepping off the hamster wheel and taking time to refocus as regularly as possible

Set goals for yourself, things you can work towards

Implement a daily routine which allows you to eat well, stay fit and get enough sleep

Find your passion, something that you love to do outside of work

Set clear boundaries between your work and personal life.
Once you have implemented this in your life, you can then look to empower your team to be their best, so that every individual is able to make the most valuable contribution. But it has to start with you. 
During a conversation with Bruce Poon Tip, the founder of G Adventures, he told me that he believed being the best version of himself inspired the individuals in his team to also be their best. "I'm a big believer that people shouldn't work all the time. I encourage this within my organisation. In order for you to do your best work you have to be inspired outside of work. I don't believe in long hours. If people work every day until 10pm, and all they do is work, work, work, they can only regurgitate what they know."
If you want to find out more about how you can focus on putting yourself first, why it's so important and how you can share these tips with your team, you can get yourself a copy of The Power of Leading with Empathy here.