May 16, 2018
The Impact of GDPR on Social Media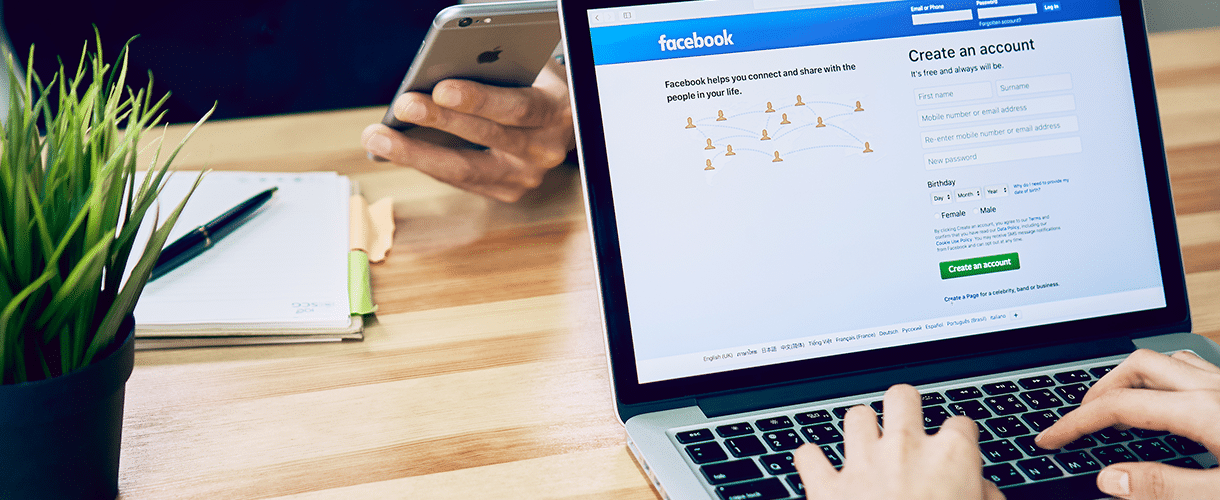 By now, most of us are aware of the immediate impact of the GDPR, due to be enforced from 25th May 2018. Marketers have been busily cleansing their email marketing lists and ensuring cookies are up to date on their websites. But how will the new data regulations impact your other digital marketing activity? In this article, we run through the impact of the GDPR on social media.
What is the GDPR?
If you're still unsure of what the GDPR is and how it will affect you, it's best to take a look at the GDPR website, where you can read more about the regulations and the consequences of non-compliance.
But in short, as of 25th May 2018, the GDPR will force businesses to be more transparent when it comes to collecting and utilising personal data from customers. This includes any information that can be used to directly or indirectly identify a person, such as: name, email address, bank details, or their IP address.
GDPR & Social Media Advertising
If you're currently using Facebook/Instagram advertising to promote your products and services, it's worth bearing in mind that you may have to revise your strategy before 25th May – particularly in regards to the way you target potential and existing customers.
Here are 3 ways the GDPR will affect your Facebook targeting options:
Demographic / Interest Targeting
If you're only using Facebook's built-in demographic and interest targeting, then you don't need to worry too much.
In this instance, Facebook is both the 'data controller' and the 'data processor,' meaning that they're responsible for making sure the targeting parameters are GDPR compliant.
However, what you will find is that many of the targeting options you're used to (such as, purchase behaviours, job title, education, and income) will disappear (if they haven't already). This means that you'll need to be a bit more creative when it comes to finding your ideal audiences through the platform.
Custom Lists
Similarly to email marketing, if you're using Facebook's custom list function to advertise to existing contacts, you'll need to gain explicit consent from them to process their personal data (name, email address, etc.) for the purpose of Facebook advertising.
Remarketing
If your advertising strategy relies on retargeting users who have already visited your site through a Facebook pixel, you must communicate this with customers through your website cookies – and, most importantly, give them the choice to opt out.
For more on the impact of GDPR on your social media advertising, take a look at this article from WordStream.
GDPR & Social Media
Luckily for marketers, organic social media strategies shouldn't be too harshly affected by the GDPR.
When signing up to social media platforms, users will be required to review the privacy policies and agree to the terms, making Facebook, Twitter, Instagram, etc. take responsibility for their own platform's compliance; as long as you're not collecting data about your followers for any reason, you should need to worry.
However, in the aftermath of the Cambridge Analytic scandal, brands will need to set aside some time for damage control.
As noted in a recent article from The Drum, 'Trust in UK brands is at its lowest since the 2008 financial crash.' People are growing tired of brands marketing to them without sensitivity, and are calling for transparency on social media platforms.
Here are a few ways you can seek to rebuild strong and lasting relationships with your customers:
Get Your Story Straight
Your customers want to know who you are as a brand. That means clarifying your brand identity and vision, especially on direct-communication platforms like Twitter and Facebook.
Take some time to reassess your tone of voice and discuss the kind of content you want to be talking about, whether that's company updates, charitable initiatives, or topical news.
Put A Face To Your Name
Over the next few months, employee ambassadors/advocates will play a BIG part in social media strategies. By allowing real people to share business values and product updates, companies are encouraging deeper, more human relationships that move away from the idea of a corporate brand.
Is there anyone on your team who could become a 'voice' for your business? It's worth thinking about!
The 80/20 Rule
We've said it before and we'll say it again. No more than 20% of your social media content should be promotional.
Your social media strategy should be built around your customers, not your sales objectives. Take the time to consider the kind of content they'd like to see from you, and focus on day-to-day interaction – liking, commenting on, and sharing posts from others.
Still concerned? Get in touch! We offer a number of social media services that can help to guide and develop your social media strategy.