June 23, 2021
Tips to Grow Organic Traffic to your Events Website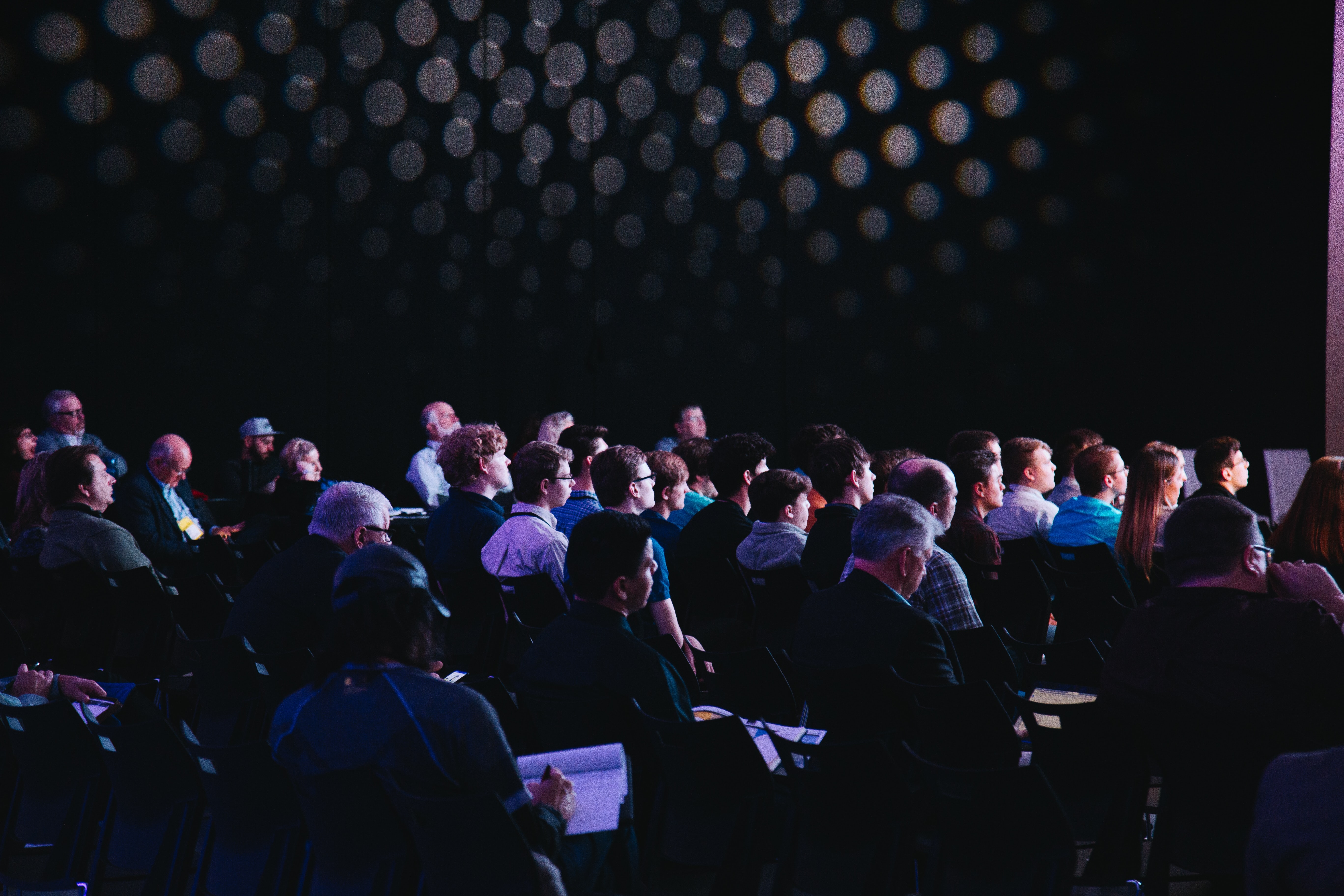 For the events industry, a strong website is vital. Potential attendees need to be able to find out all the necessary information about what your event entails, the benefits of attending, and all required details. However, once the perfect website is set up for your event, how can you make sure that people can naturally and easily find it? That's where our organic traffic tips come in. 
From onsite tricks to offsite hacks, there are plenty of things you can do to grow your organic traffic for your events website. The efforts we're about to suggest will ensure that you have quality content on your website, will help Google to more easily crawl your website, and will improve user experience – all supporting your organic traffic. 
Onsite SEO
When looking to grow your organic traffic, the power of the basics cannot be overlooked. Take some time to look at the simple things, such as metadata and H1s. Optimising this information on your website can help to improve rankings, and we know that the higher your pages rank, the more likely you are to get relevant organic traffic from the SERPs (see: How to get your website on the first page of Google). 
Keyword research should never be underestimated. No matter what a business does, there are going to be niche and valuable keywords that should be included on their website to ensure their target audience can find them. This is no less true of the events industry. For more on conducting keyword research, see:

How to Research Keywords for Your SEO Strategy

.

Ensure that each page has an optimised meta title and meta description, utilising the keywords you've uncovered in your keyword research. Your meta title can directly affect your rankings, and having a strong meta description that entices users to visit your website can have a positive effect on your CTR, which in turn can affect rankings. 

Pages with more content tend to perform better than those with a lower word count. For the pages you feel are most important to rank, try to make sure that they have a minimum of 400-500 words of well written, relevant and high quality content. If users are looking for information that doesn't exist on your website (content which should be there!) this isn't going to support your organic traffic. It's absolutely worth the effort of spending some extra time on putting together some well-planned content for your key pages. 

Internal linking is another excellent tactic for improving not only user experience, but one that can also help Google to more easily identify various parts of your website. An internal link is simply a link from one page on your site to another page on your site. The objective is within every single page, to provide other helpful information that will be relevant to the user on that current page. This might be news or blog posts, glossaries, directions, or simply other relevant pages. By keeping users on site longer, they're more likely to convert which will only further support your organic traffic goals. 
Gaining External Links
A link from one page of your website to another can be very helpful, but the power of a link to your website from another website can be even more valuable. Links from other websites can occur in a number of ways. They might be organic links, which is what happens when another website naturally provides a link to your website, typically listing your site as a resource for something. The more quality backlinks you have, the more of an effect you will see on your website's domain authority. 
While you can't control organic links like this, you can work to generate strong links to your website. Obtaining external links to your website is a long burn, and can take a while to generate. It's best to look at this method as more of a long term investment and not get discouraged when links are taking a while to appear. Essentially you're depending on the willingness of others to link to your website, which is outside of your control. 
The first step in gaining external links is to identify the best websites to approach in order to enquire about providing a link to your website. To do this, you'll want to examine your current backlink profile, and for this we suggest a number of tools, namely SEMrush or Ahrefs. 
The benefit of seeing your backlink profile is that you can see which websites are currently providing links to your website. You can then identify which other websites you'd like to obtain a link from by seeing where your top competitors are getting their links, as tools like SEMrush and Ahrefs allow you to examine the backlink profiles of other organisations as well. 
You might identify opportunities like partnerships, guest content, or industry relevant directory listings. Once you've highlighted the linking opportunities you're keen to pursue, the next steps are to contact the websites in question, enquire about obtaining a link, and then complete the requirements to do so. 
Make use of Organic Social
Many organisations make the mistake of not taking full advantage of their social media in terms of supporting their organic traffic. Simple changes like sharing your blog posts or news updates with links to your social page can encourage users to visit your website.
You can also get clever with promotional social content. If you're sharing a testimonial, why not provide a link to your contact page? Or if you're shouting about a speaker that will be part of your event, share a link to their profile page on your website. These are some of the simplest ways to use your organic social channels to help improve traffic to your website. 
For more tips on generating traffic for your events, see: 6 Steps to Event Success – Lesson 5 – Traffic.