February 6, 2015
11 Ideas For Businesses To Use On Facebook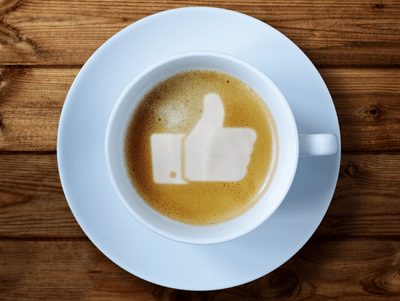 Over the past 11 years, Facebook has gone from a small Harvard-centric social directory to a sprawling behemoth that permeates daily life around the world. Facebook has 890 million daily active users, with 72% of all online adults visiting at least once a month.
With this phenomenal reach, it's imperative for businesses to not just be seen on Facebook, but to be seen to be active. In celebration of Facebook's 11th birthday, we've put together 11 tips to bolster your business' Facebook page:
Content
Content is the key component of any successful Facebook page. This applies to your entire page, not just the posts – all details under the 'About' section should be fully completed, with relevant and well-designed profile and cover photos. As the colour scheme will always remain the same on Facebook, these images are the only opportunity for personalisation to convey your brand's message, so choose wisely. Your Facebook posts should be relevant to your business and the sector it inhabits; if you are aiming to appeal to a certain demographic, it's futile to create content that will not appeal to them and will not lead to any engagement. Genuinely interesting content will always lead to likes and shares from your target audience, which will result in your content being seen by their like-minded friends and organically growing your audience.
Insights
By using Facebook Insights, you can develop a deeper understanding of who currently likes your page and what content appeals to them. This allows you to tailor your content strategy in order to increase engagement by posting more of the kind of things that have a proven track record. Insights could show you that you are more or less right about your target audience and you just need to make a few adjustments, or it could show that your business is appealing to a completely different demographic than you first thought. Insights is in essence free market research, and the data it collects can be used to target campaigns across a variety of mediums, not just Facebook.
Advertising
With so much screen time being spent on Facebook across all platforms, one of Facebook's key features for businesses is advertising. A Facebook ad can get users to carry out certain actions on your site, for example buying a certain product or requesting a brochure. With the amount of data gathered by Facebook, your chosen advert can be very specifically targeted by demographic, location and interests to ensure it is reaching the right kind of people in the right places.
Custom Audiences
One lesser known aspect of Facebook's advertising offering is custom audiences, allowing you to target or exclude groups of people as required. This can be created using email addresses or phone numbers you already have in your database, or you can build up a list of users that have already visited your website by installing a Facebook tracking pixel onsite.
Boosting Posts
If you have created compelling content but it isn't performing as well as you had hoped in terms of engagement, you can boost the post. Setting a budget and a timeframe, you can boost any post of your choosing on your page in order to increase interaction and get your posts seen by users that would not otherwise have seen them.
Page Likes
Despite all your best efforts, sometimes the amount of people liking your page will struggle to grow organically. A quick fix for this used to be creating a competition that users had to 'like' to enter. However, this didn't necessarily draw the desired target audience to the page, and Facebook has now banned this 'like gating' from being carried out. The best way to 'artificially' boost likes is to carry out advertising that targets users you feel would have an interest in your brand in order to encourage them to like your page.
Facebook Offers
Creating an offer exclusive to Facebook allows you to create discounts on goods or services for users to benefit from when they redeem them on your site. Not only does this drive traffic to your site, but it will ensure users stay engaged with your page if they are offered incentives such as offers.
Competitions
Whether it be a full blown campaign carried out in a separate app, or simply liking or commenting on a post or photo, competitions are a great way to increase engagement on your page. As previously mentioned, competitions can no longer be used to rapidly increase your page likes, but they are a great incentive nonetheless.
Video
Although it may appear easier to use the same YouTube link across all your social platforms, there can be great benefit in uploading your videos straight to Facebook. Videos uploaded to Facebook autoplay when a user is scrolling through, meaning they can be taken straight into seeing content with no effort made on their part. In the first day of John Lewis' Christmas 2014 being posted online, the Facebook video drew 76.9% of the social media shares compared to YouTube's 23.1%; so not only are Facebook videos more easily viewed, but more frequently shared too.
Open Graph
By implementing Open Graph tags across your website, you are able to control how information from your website is displayed on Facebook. This includes the title, image, description and how the URL is displayed when a link to your site is posted. It's worth spending time rolling out Open Graph across your whole site, but especially on blog posts and other content that is likely to be shared on Facebook.
Reviews
Reviews are shown at the top of a Facebook page on mobile, and are also given a prominent position on desktop. This allows visitors to see reviews from actual previous customers of your business rather than faceless testimonials that you may have on your website, and is a platform for you to respond to compliments or complaints publicly.
Just by putting these simple 11 ideas into practice, you will be well on the way to having a successful Facebook page for your business that will continue to grow for years to come!