January 7, 2020
5 Top Tips for Writing Blogs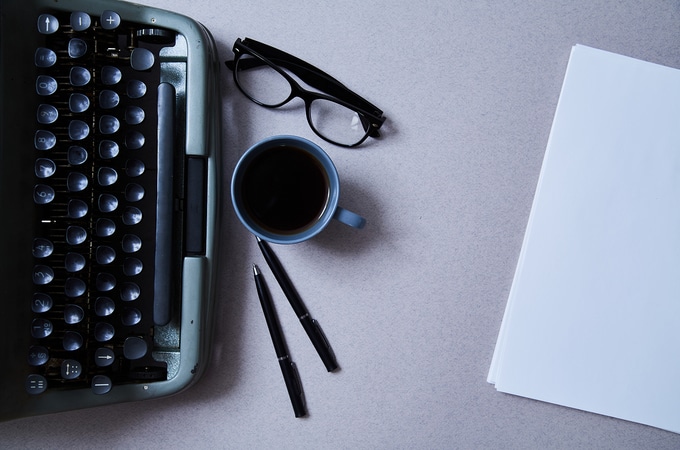 A blog is a collection of online content that is regularly updated. Blogs give you the opportunity to share knowledge and expertise, grow brand awareness and talk about how your products or services help your customers. There is no extra cost for having a blog on your website yet for SEO purposes they enable you to optimise for long-tail keywords in a conversational manner, something which may not be possible on other pages of your website.
There are many things to consider when writing blogs but here are 5 points which we think are important to get you started!
1 – Content Planning
When it comes to planning the content of your blogs for your website, a content calendar is crucial. This means you won't be scrambling around for content at the last minute.
Ideally, you should have a calendar that highlights the content you plan to produce at least 3 months in advance, if not 6 months. Things to consider for planned content include information on industry events, case studies on your products or services, breakdowns of industry trends and answering questions that your customers are asking. Of course, there will likely be reactive/topical content that will be added into your calendar as you go along which cannot be planned for in advance.
Your blog content should be optimised to rank well on Google, this means completing keyword research to find out what your audience is interested in and searching for around your topics of choice. You can use tools such as Moz, Google Keyword Planner and Answer the Public to help with this.
You can find inspiration for your blog on the websites of your competitors. This does not mean directly copying their content but understanding what they are writing about and ensuring you too are covering similar subjects.
2 – Linking
The art of linking within a blog consists of 2 types: Internal and external.
Internal links connect one page of your website to another page on your website. Within a blog this can mean driving users to other relevant pages of your website such as 'Our Services', or 'Contact Us'. This makes it easier for users to navigate your site and engage with your brand once they have read your blog content.
External links drive traffic to sites outside of your own. External links provide value when the link is a high quality, trusted website. However, there is a risk that these links may change, and you should occasionally check that all external links are still active. You should also set external links to "open in a new tab" so that you do not lose the users from your site.
3 – Formatting
Blogs should be easy to read, which is why the format of your content is vital. Some things to consider when formatting your blog include the use of:
–        Subheadings to break up content
–        Bullet points to list content
–        Bold or Italics to draw attention to a specific word/phrase within the content
–        Relevant graphics/images
–        Useful captions for images
4 – Structure
All blogs are structured slightly differently, however, you should try and stick to a consistent structure. Normally this would mean:
–        An introduction
A quick overview of what information the blog contains and why the reader should continue. The first sentence of your introduction should include the keywords you are optimising for.
–        Body
The main piece of content such as 'what we think about…', 'how our product helps the younger generations…' etc.
–        Summary
Bringing the content to a close, here you can link the content back to your company if suitable (using internal linking). Don't worry, if it doesn't feel right to bring the content around to promote your company, product or services at the end then don't. As long as the content is at most, 1 step removed from your company, then the content will still be relevant.
5 – Sharing your Content
Whenever you post a new blog, it is vital to promote this via your social media channels to drive more traffic to the content.
Blog content can also be shared through forums and to your opt-in email audience. The more your blog content is shared, the more people are likely to engage with it.
When used correctly, your blog should be seen as a marketing channel that will drive traffic to your website and provide valuable information to the users.
If you need help with keeping your blog content fresh or have questions about how to make the most of the SEO opportunities that blogs present, get in touch with us here or give us a call on 01732 368120