February 14, 2018
A Guide to Google Posts – What Exactly Are They?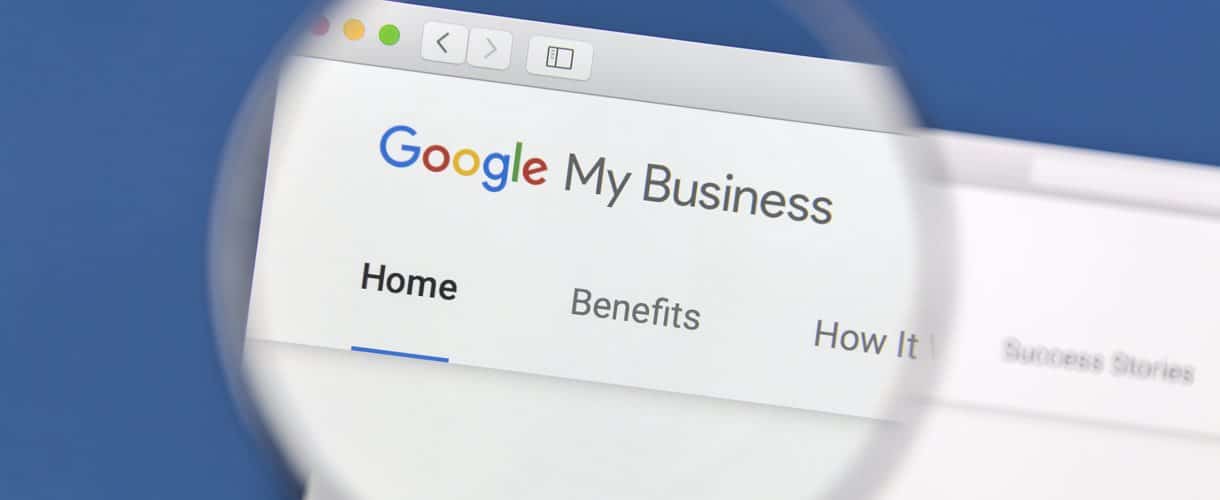 Google My Business has now become a Local SEO staple and is widely used by businesses to update their business location and opening hours. This provides customers with valuable information and business listings also include reviews. It is more than likely that you are using Google My Business but you might not be aware of one of its newest features Google Posts.
In 2017, Google made changes to Google My Business that allowed all small business to create their own Google Posts. This feature was previously only available to large institutions such as museums and sports teams. But the feature is now available for all businesses and is something that very few people are actually utilising. Posts are definitely something that you should be making use of in your Local SEO strategy and our blog gives you a guide on how the work.
What Exactly Are Google Posts?
Posts are an extension of your Google My Business profile and they allow you to post small snippets of information in a card-like format. It was first launched for the 2016 US Presidential election campaign to allow candidates to provide quick updates. But Posts are now available to all and are a great way for you to connect with potential customers and provide additional information.
You can access Posts inside your Google My Business dashboard. If you have multiple business locations you will need to select one first. In the sidebar menu on the left-hand side, you will see an option for Posts, currently highlighted as "new", which is where you will add your posts. Once you are here, simply follow the steps to create your first Google Post.
What Should I Use Google Posts For?
Posts can actually be utilised for a number of different things and are a great way to grab the attention of potential customers. One thing that you should bear in mind is that Posts don't currently have any impact on your ranking in organic search results and will only appear with your Google My Business listing in search or map results. Some of the most common uses for Google Posts include:
Promotions: You can use the feature to promote the products or services that you offer. For instance, it might not be obvious exactly what you sell so you can make this clear in a post.
Sales or Discounts: If you are running a sale on your products or services for a limited time, you can make your customers aware of this.
News or Updates: Share important news or updates that your customers should be aware of, such as winning an award.
Policy Exclusions
There are some restrictions on what can be posted but nothing you wouldn't expect. Google Posts content policy excludes;
Irrelevant Content: All content must be related directly to your business and shouldn't contain any information that is irrelevant to your products and services.
Spam, Malware and Deceptive Behaviour: Content shouldn't be misleading or deceptive and should be clear. Any repetitive content or unusual spelling to grab attention isn't allowed.
Regulated Goods: Google does not allow posts about regulated goods or services such as gambling, alcohol or smoking
Personal or Confidential Information: You are not allowed to share personal or confidential information via Posts.
Adult or Violent Content: All adult or violent content is not allowed to be shared via Posts.
What Do Google Posts Look Like?
Posts are not being utilised by businesses very well at the moment, as most people are probably unaware that they exist. But one of the main ways that they are being utilised is to update customers about offers and events. One of the best uses of Posts that we have seen is from Go Vauxhall, who have been utilising posts to update customers about events in their showrooms.
You can see in the below example how Posts are displayed as part of your local listing in search results. It appears as a post from your business, with a verified tick and logo confirming your brand.
Why Should I Be Using It?
As Posts doesn't have any benefit to your organic rankings, you might be left wondering why you should be using it. It can actually be very useful if used correctly and one of the biggest advantages is your competitors aren't likely to be using it. When you have added more than one post you will still be able to see all of your old posts in a carousel format. Your business will look more authoritative and you can use Posts as a call to action, with button text including "Sign Up" or "Buy".
Get involved and start publishing Posts today to boost your engagement. They can be really useful for your business and help you convert more customers. There are a few tips that you should remember before creating your Google Posts:
Image Size: The best size for images on Posts is 750×750 pixels as this provides the best resolution image. Anything smaller than 250 x 250 won't be accepted.
Character Limit: Only the first 100 characters are displayed in your post to get the important information across early. This is shorter for event posts.
Seven Days: All Posts will only stay live for seven days so make sure you post regularly. Event posts will stay live until the end date has expired.
GIFs and Videos: These are not currently supported by Posts for businesses yet, so you will need to stick to plain text.