August 2, 2017
A Guide to Website Speed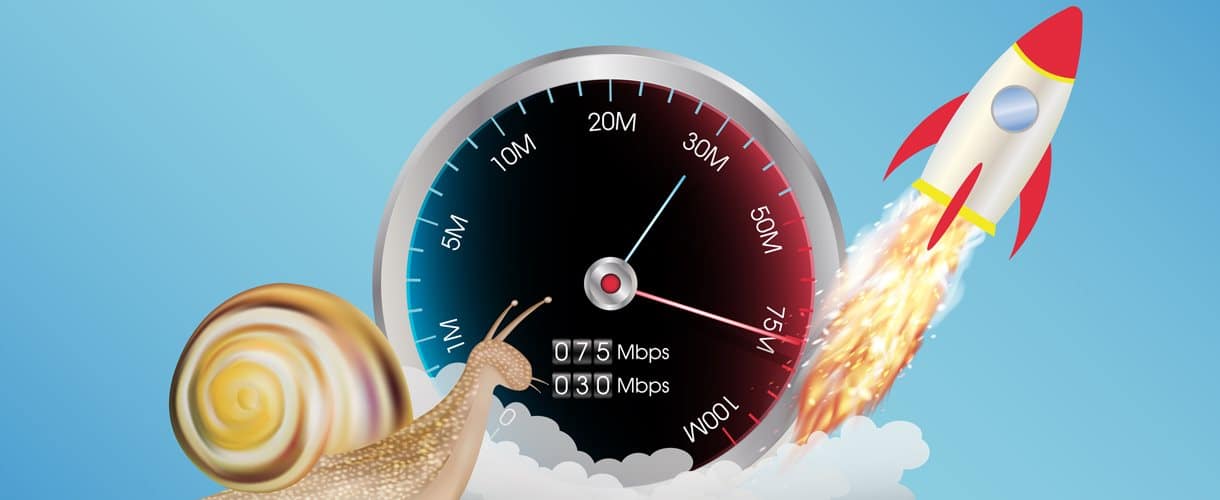 There are several ranking factors that can affect where your website appears on search engine results pages. One of the main aims for any business in terms of SEO is to land on the first page of search results for their chosen keywords. But it is not always clear what will help you to climb the rankings and how you can actually get your website on the first page of results. One of the largest ranking factors that Google takes into account is the speed of your website and how fast pages load. Our guide to website speed explains the key factors you need to beaware of, how speed can affect your rankings and our top tips on improving your speed.
How do I know what my page speed is?
One of the first questions you might have is, how can I actually tell what my page speed is? Then you'll likely need to determine whether your score is good or not. A basic test that you can do to see how fast or slow your page loads is to open your page in an incognito browser and time it. If it loads almost instantly then you have a good page speed, but if it takes longer than a couple of seconds this could be an issue. Another good place to start is with Google's own PageSpeed Insights tool, which is free to run and gives you tips on speeding up your website.
Why does page speed matter?
A while ago, Google identified page speed as one of its key ranking factors. There a two ways that this can affect your page ranking. Google will favour faster pages so you're at a disadvantage if your pages are slower than your competitors. It also means Google may not crawl your entire site and pages might not appear in search results at all.
Additionally, page speed is important from a user perspective, as long load times correlate with an increase in bounce rates and poor conversion rates. This is why page speed has become so important in making sure that you are indexed by Google and are not losing potential customers.
How can I improve my page speed?
You might now be concerned about your site and want to improve your page speed, but have no idea where to start. There are a number of ways that you can improve page speed on your website, and some of these will be reported in the PageSpeed Insights test. But there are also some small changes that you can make to improve page speed on your website. These include;
Reducing Redirects – every time a page redirects it will slow down your page speed. Therefore you should keep redirects to a minimum. If you need to redirect to another page then try to keep it to a single redirect. For any large redirects on the site, you should look to change this where possible. Screaming Frog offer a tool for checking redirects.
Optimise Images – a common factor that slows down web pages is having large images that take ages to load on a page. Using a lot of high-resolution images will slow your page speed down drastically. Try to use JPEG images for photographs or PNG files for graphics with fewer colours.
Where do I make these changes?
Once you have determined what is making your page speed slow, you will need to update these issues on your website. If you have not done this before and are unsure on how to do so, then it is probably best to contact your website development team or whoever manages your website.
If you'd like further advice on page speed, then get in touch with us today.