June 11, 2015
Brands Adapting to Digital Consumers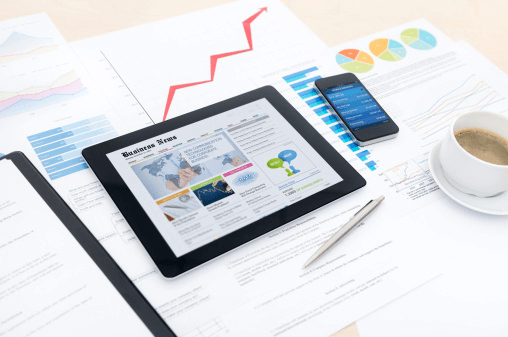 Over the past month, there have been a number of developments within the digital consumer world. Apple's latest service to release later this month, Apple Music, is being widely tipped to go head to head with Spotify, YouTube, Tidal and traditional radio stations. The other announcement that caught my eye was EE's action camera, the world's first camera with built-in 4G that can stream live HD footage to the internet.
Apple, of course, breathed life into the digital downloads market with iTunes back in 2003 and had a number of successful years reshaping the music industry through downloads. However when Spotify arrived on the scene, it revolutionised the way in which consumers listen to music through its instant free streaming service. Spotify yesterday revealed that it has 75m users, of which 20m are paying for their premium service, cementing their position following Apple's announcement. Just imagine trying to enter a market that boasts a customer base of that proportion. Disregarding Apple's financial status, (and a somewhat large following) trying to enter a crowded online streaming marketplace that Spotify and YouTube dominate is a massive task.
What Apple have identified, however, is an opportunity to change the way we as consumers listen and interact with music through its latest offering. Apple Music offers on-demand music, a 24-hour radio station and Connect, a place for artists to share updates with fans. GoPro basically created, and continues to dominate, the action camera market with a reported 5.2m cameras sold in 2014.
GoPro basically created, and continues to dominate, the action camera market with a reported 5.2m cameras sold in 2014. What is fascinating, however, is EE's competitive edge with its action camera- the ability to live stream over 4G, something which GoPro currently do not offer. Having a GoPro myself, I don't necessarily have the time to fully edit and create videos to share quickly as much as I would like. EE's latest offering supposedly eradicates the time-consuming process of editing videos. Having spotted a niche way to get into the action camera market, EE's USP of 4G capability has the potential to become a real competitor to GoPro.
These are just two examples of dominated markets that now have new boys on the block that posing serious threats to their respective market leaders. I am not by any means trying to say that Apple Music and EE's camera will become definite bestsellers, however I am intrigued to see the innovation, on both sides, that these new additions will result in.
If you want to pick my brains further or find out how we can help you with your marketing strategy, why not give me a call on 01732 368120. We might not be able to compete with Apple or EE but we're never afraid of a challenge!