March 22, 2016
Calculating the return of investment for digital marketing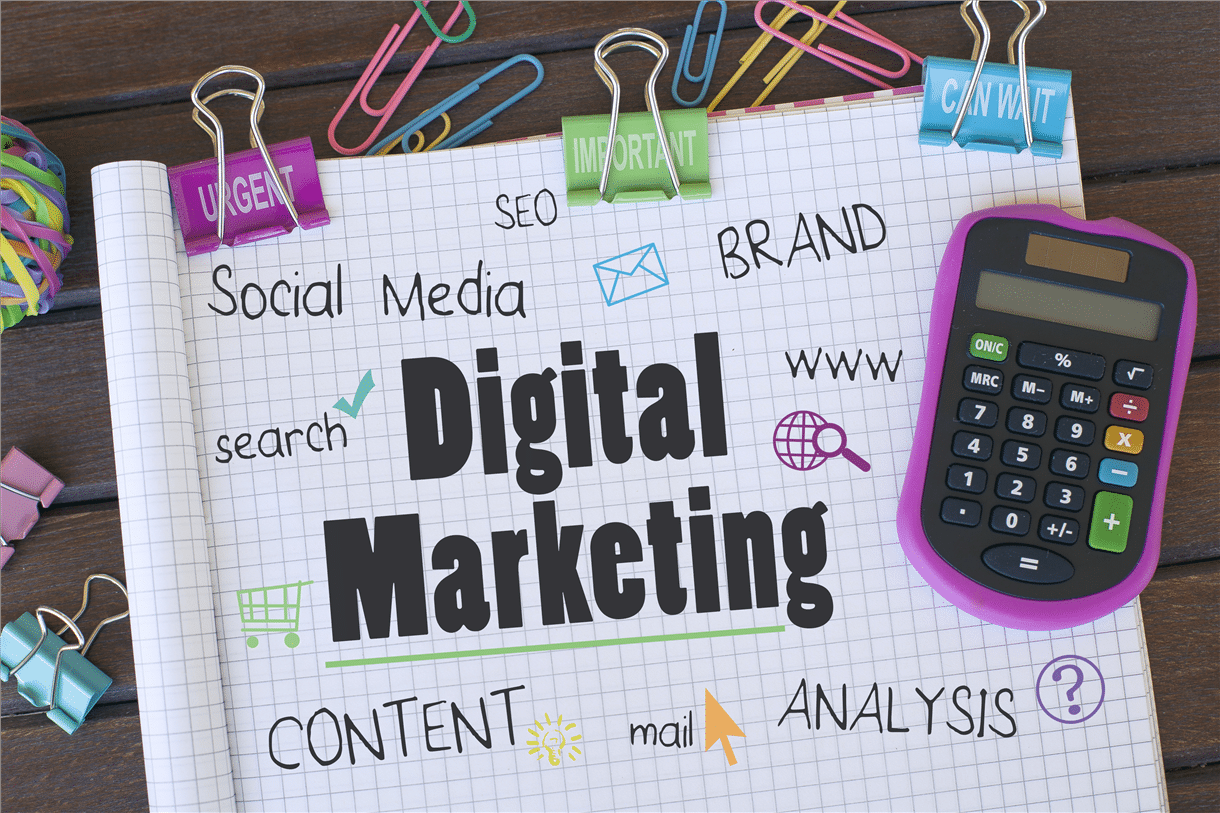 Whilst digital marketing has become an essential part of the modern business strategy, the way that we approach aspects of digital marketing is constantly changing and developing.
For this reason we have to constantly grow and develop our approach in order to keep up with the changes to Google's algorithms and continue to compete with the growing number of online businesses. Nowadays it's no longer good enough to simply post a few times on social media or write some blogs for your website; digital marketing departments are constantly under pressure to measure their return on investment (ROI). But just how do you measure the success of a campaign? It's hard to explain the value of engagement through the number of visitors or likes alone. That's why we've come up with a guide to help you calculate the ROI and take steps to improve it.
Make sure you have a plan
Before you start racing ahead with your various digital marketing campaigns, it is important that you understand what you are hoping to achieve and have a plan to help you reach these goals. Many people often make the mistake of adopting multiple campaigns on different platforms all at once before fully thinking it through. It is much more difficult to track and manage several campaigns if you don't have a set target beforehand and it will make calculating your ROI much more difficult. It is not always the case that more content is better and running multiple Facebook ads, tweeting like crazy and posting daily blogs will not always yield the best results.
What is ROI?
To calculate your ROI you will need to understand what you are actually measuring. If you have created a good plan then you will know what your goals and aims are and what you hope to achieve. To measure these you will need to look at the Key Performance Indicators (KPIs) to see how well your campaign is performing. There are a few key KPIs that you should focus on when calculating how effective a campaign is. These include;
General – Traffic, leads, reach
Channel based – Website, blog, social, search engines
Source based – Organic search, referrals, PPC
Campaign focused – Lead generation, click through rates, conversions
You don't have to track all of these at once either. It is more beneficial to work out which KPIs are most relevant to your business and track the progress of these. For example, you might be more interested in the conversion rates of your PPC campaign than monitoring website traffic.
How to calculate it
In order to demonstrate how to calculate your ROI based on the number of conversions received we have included some graphs and diagrams using illustrative values.
The first table shows the monthly search volume, estimated traffic and number of conversions for a set number of keyphrases that are being optimised.
| Keyword | Monthly Search Vol. | Estimated Traffic | Converters |
| --- | --- | --- | --- |
| Digital agency | 1,900 | 330 | 1 |
| Digital marketing | 2400 | 450 | 1 |
| Best seo company | 110 | 22 | 0 |
| seo services | 2,900 | 511 | 3 |
| seo marketing | 720 | 94 | 0 |
| Website ranking | 720 | 46 | 0 |
| Web development | 2,400 | 448 | 2 |
| Web page design | 1,000 | 224 | 1 |
| Online marketing | 2,400 | 456 | 0 |
| Business marketing | 590 | 23 | 0 |
Using the data above you can now calculate your ROI using the following formula:
ROI = (Cost per average sale x number of conversions) – Monthly SEO spend
Assuming a monthly spend of £1,400 and that the average order value was £500, you would be looking at a ROI of £2, 795
| Cost of SEO | Converters | Avg. Order Value | Revenue Generated | ROI |
| --- | --- | --- | --- | --- |
| £1,400 P/M | 8 P/M | £500 P/Order | £4,000 | £2,600 |
In conclusion
No matter what you are hoping to achieve, by calculating your spend on digital marketing and matching it against the KPIs and the increase in sales, you will be able to determine whether the campaign was successful or not. Managing your Digital Marketing doesn't have to be so confusing and by following this guide you can start to track your progress and optimise it for better results.