August 16, 2018
Caption This – The Only Guide You Need for Photo Alt Text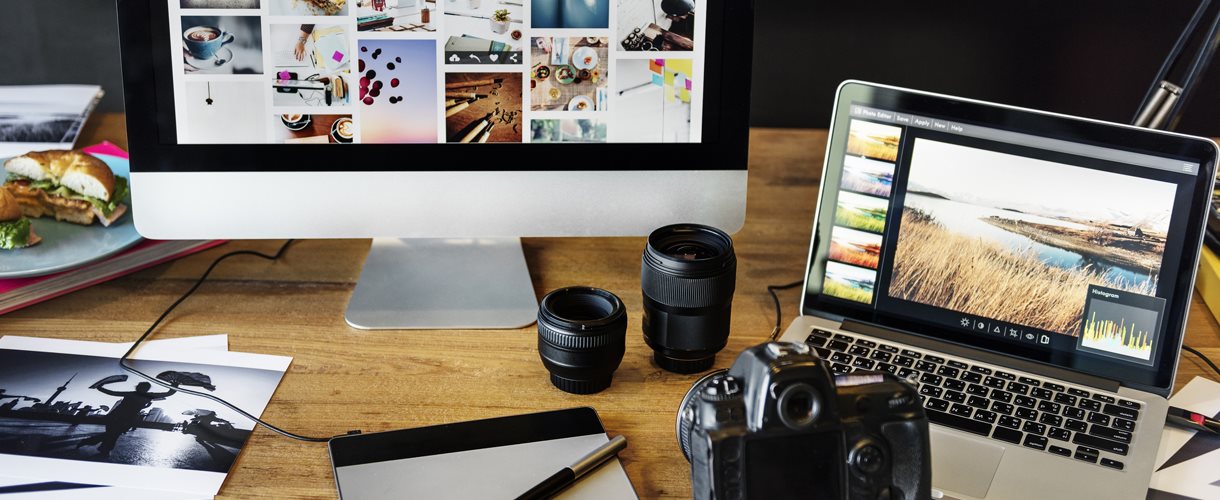 SEO is on everyone's mind when creating a website (and if not, click here and come back when you're done). But are you using your images for SEO too? Alternative text on images mean you will be more likely to be found by search engines, specifically image results, but is also useful for those who use a text reader. However, it may not always be necessary to use alt text and the way you write these captions is very specific. Confused? Keep reading to find out everything you need to know about image alt text:
So, what is alt text?
Have you ever had a website load, but the pictures don't appear? Or maybe you've been scrolling through your junk email and notice the images are blocked from downloading? The text that appears in the image's place is alt text. This alternativetext has many uses. As I've already said, alt text can be used to replace an image when it does not load, but also to describe images to people who have visual impairments, so use a text reader. It can also be used as a way to place your SEO key words into your webpage further, so you rank higher on search, and image search, results. Finally, it can allow for search engine crawlers to index images properly.
Do my images need it?
One of the best ways to work out whether an image needs alt text, and how much, can be found at webaim.org. To paraphrase, ask yourself if the image about to be captioned is providing content or a function.
Content
Say an image is alongside some text, but part or all of the image description is implied in the text. The bit that is implied within the text doesn't need to be put in the alt text. If the image is not mentioned, then it will almost definitely need a caption (there are exceptions – keep reading to find out what they are).
Function
Is the image a link or clickable? You may need to identify it as such, especially for those using a screen reader.
When may you not need a caption
For small icons or something like a bullet (that can't be integrated into the CSS) then a caption is not necessary.
The bottom line: if you're in doubt about whether an image needs a caption, then caption it.
What should the caption say?
Your caption shouldn't be too long, around 125 characters or between 5 and 15 words. Whilst you shouldn't cram it with key words, it shouldn't be so short as to not describe what's going on. See the example below to see what good and bad alt text looks like:
Poor alt text: "A cat"
Keyword cramming: "orange cat ginger cat brow wooden floor cat with eyes closed tabby cat lying down"
Good alt text: A ginger and white cat lying down on a wooden floor with its eyes closed.
Still not sure? Here are some caption dos and don'ts:
Do
Repeat any text in the image.
Keep it short as it's easier to read by text browsers and pages will download quicker.
Use SEO keywords.
Don't
Put 'company logo' if you are captioning a logo. Instead put the name of the company.
Just list keywords or use the file name. It should make sense to someone else reading it. If in doubt, close your eyes and have someone else read it to you. If you can visualise the image from the description, then you're good.
Put 'image of' or 'picture of' – this is a given.
Now you should have a better understanding of how to correctly caption your images to give them the best alt text. If you would like to find out more, then please contact us.
%MCEPASTEBIN%