December 9, 2021
Christmas Adverts 2021 – John Lewis, Disney, Aldi and Coca-Cola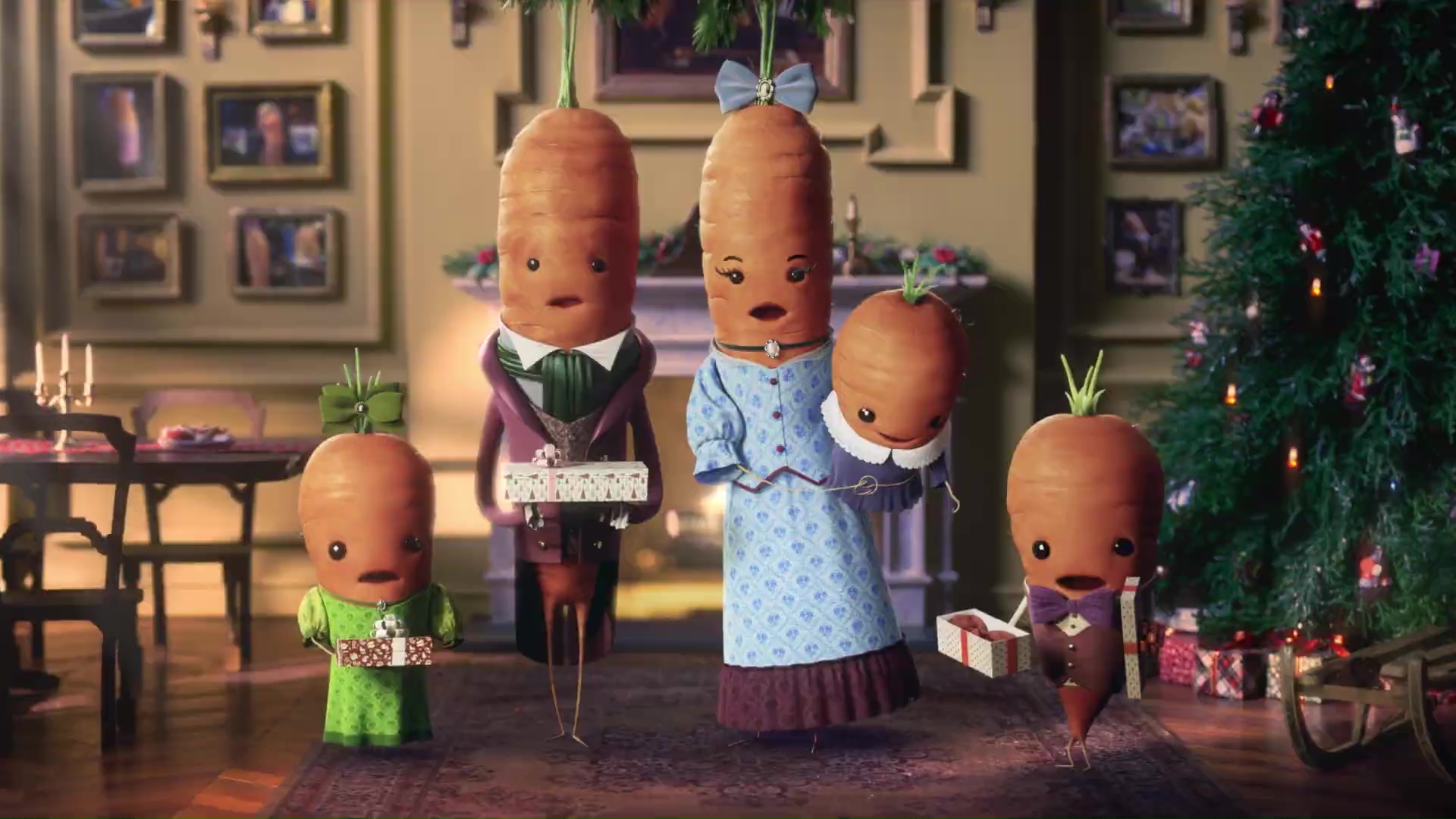 The turkeys have been ordered, trees are going up and we are all excited for a Christmas with our friends and families. As always, back in early November the anticipation for Christmas adverts was building – we couldn't wait to see what this year would have in store for us. Would M&S hit back at Aldi after #CaterpillarWars and bring out their own carrot, Ken? Would Sainbsurys create a new song around a different condiment? Would Kevin return? Well, all has been revealed – here's our top 4 from this year's Christmas advert offering.
John Lewis – Unexpected Guest
Okay, so it's a little unconventional. At first, we wondered what relevance aliens had – given they're not particularly festive or representative of John Lewis… But when you think about it a little deeper, it's actually a great concept that shows how two people from completely different backgrounds can come together and share traditions and friendship. 
Oh, and we love Lola Young's version of Together in Electric Dreams. The annual tradition of hearing a new artist covering a well known song is controversial and doesn't always work – but we think this one does, do you?
That being said, the 2012 advert featuring the Snowman that journeyed across the country to purchase winter woolies for his partner, from a John Lewis store, is still a favourite by far. The concept and the music made for a benchmark when it comes to comparing Christmas adverts. Ah well, there's always 2022!
Disney – The Stepdad
Following the popularity of last year's Christmas advert, Disney made the decision to stick with Nicole as one of the key characters. No longer a young girl, she now has a family of her own – 2 children and a partner who is integrating into the family as the childrens stepdad. Representative of the many blended families who overcome initial challenges and bond over common interests, this is not only relatable to many but also truly heartwarming. 
We really love the way the advert subtly features family favourites such as Moana, Spiderman and Toy Story – characters which are loved by generations young and old. Disney characters have become household names and everyone has a favourite Disney film, as such this advert isn't about brand awareness – but more about prestige and keeping up appearances. 
Aldi – A Christmas Carrot
A remake of the classic Dickens Christmas story featuring Kevin the Carrot and friends; Ebanana Scrooge and Marcus Radishford (we love a good pun!). Kevin takes Ebanana on a trip to see the magic of Christmas, amongst the range of Aldi Christmas food of course! The ad ends with an important message… 'For you to be happy, you need to be kind' – echoing the 'be kind' message that has really been topical over the last 12 months.
Aldi have teamed up with Marcus Rashford this festive season and are donating 1.8 million meals to vulnerable children and families – showing support for a campaign which has received a huge amount of media attention this year. 
Kevin has become a real mascot for Aldi and with his range of popular merchandise, it would seem he is well loved and part of the reason that their Christmas campaigns are so successful. After all, what's not to love about a talking carrot?!
NB – If you watch closely at the beginning of the ad, you'll even see Colin the Caterpillar being arrested by some lemons – very amusing and a great nod towards something significant that the brand has come through this year. 
Coca-Cola – Real Magic
We felt this one needed a mention because Coca-Cola has bravely tried something aside from the traditional and well loved Christmas truck and 'holidays are coming' audio. The advert focuses on the real magic of Christmas being less about presents and material things, and more about special moments being shared together. A neighbourhood comes together to build a chimney from cardboard for a child who doesn't have a real one in his home. The friendship and support from local communities has been something that has really helped many people through a difficult couple of years, so we feel this one is special. But does it work?
It has been widely reported across the advertising industry that this campaign could've been for any brand, it doesn't shout "Coca-Cola". Which begs the question, why fix something that isn't broken? According to global chief marketing officer Manuel Arroyo, this year's campaign is in line with their new brand philosophy of 'Real Magic' and sends a simple message of the importance of human connections, unity and inclusivity. 
It doesn't feel like the public were let into this change, which means we were glad to see the Christmas truck is still making an appearance on TV, after all – it isn't Christmas until you see Santa lit up on the side of a lorry!
We ran a quick poll across our social media platforms to see if we could find a winner and the well deserved victory went to Aldi. Do you agree? Or do you think there is another Christmas advert out there that tops the lot? If so, get in touch, we'd love to hear your thoughts.