September 1, 2017
Do Your Own Website MOT in 4 Simple Steps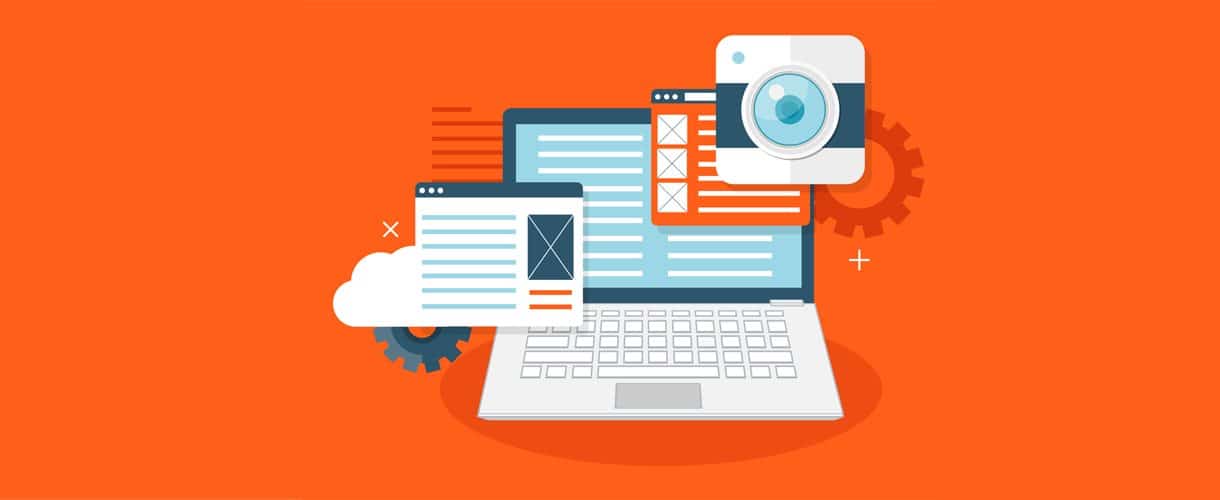 If you are struggling to rank on the first page of search results for your chosen keywords, you might be left wondering how you can change this. It can be confusing if you don't have the experience in SEO and many people are unsure where to start with their website. But there are some simple steps that you can take to help improve your ranking for keywords on certain pages. Our blog guide will give you some top tips and advice on how you can do your own website MOT in 4 simple steps.
Keyword Focus
One of the most important things that you need to do before even starting a website MOT is to decide on the exact keywords you wish to optimise for. If you are trying to optimise for too many keywords on the one page, this could be the reason you are not seeing movement. It is better to start by optimising one keyword and tracking the progress on that before you look at optimising for others. Once you have decided on the keyword you want to optimise for, you can then begin to build a plan.
Step 1: General SEO
This is where most of your optimising will be focused, and is one of the largest ranking factors for Google. Your keyword will come in handy here and you will need to make sure that is being used correctly on the web page you want to get ranking. Some of the key areas that you should focus on getting your keyword mentioned include the following;
Meta Title: it is important that you include your keyword in the page title as this is what Google picks up on and it should only be 60 characters long.
Meta Description: similarly you should include your keyword in the description but don't use it more than twice as this is considered spam.
Page Content: you should also look for a healthy number of keyword inclusions in your page content, ideally around 10 uses for every 400 words.
However, make sure that you are not stuffing your content and page with keyword mentions too many times. Excessive use of the keyword can be seen as spam by Google and your rankings could be affected negatively.
Step 2: Technical SEO
The next factor that you should consider when it comes to running an MOT on your website is to determine any technical issues you might have. If you have a lot of technical issues then your ranking could be affected negatively as this is considered bad practice by Google. Although some issues might take some technical know-how to fix, there are some issues you can easily test yourself which includes;
Sitemap Test: you should make sure that your sitemap is clearly indicated as this explains which pages Google should crawl. To test this type "/sitemap.xml" after your web address.
Broken Links Test: if you have any hyperlinks on the web page, click these and make sure they direct to another page or website, as broken links can damage your ranking.
Image Alt Text: you can check whether your images have alt text by using this nifty SEO tool. You should make sure all images have alt text.
By fixing these technical SEO issues, your website will be in a much better position for ranking. Google also favours websites that don't have many technical issues so you could even stand to improve your ranking.
Step 3: Speed Optimisation
Google is always updating their algorithms and changing what they use to rank web pages in their search results and page speed is now an important factor. You can get an idea of how fast your page is and identify any issues by using the free Google PageSpeed Insights tool online. One factor that can affect your page speed is the size of your web page's HTML file, which should be under 33kb. You can reduce the size of this file by limiting the amount of large and high-resolution images. Limiting the number of redirects to your web pages will also make them load faster.
Step 4: Usability
The final step in conducting a website MOT is to make sure that your usability is not affected by errors or issues with your site. A major factor in page ranking is how responsive your website is on mobile. If your website doesn't have a responsive mobile page then you could also be negatively impacting your ranking on desktop.
By taking these 4 steps you can conduct an MOT on your website and understand what issues exist in your page. You can then create a plan to fix the issues with your website and this should help you to improve your ranking. If much of this post went over your head or you are unsure how to repair the issues, then MCM Net could help. We provide a wide range of SEO services to help you solve these problems, so get in touch with us today!