January 31, 2014
Google+: Success or failure?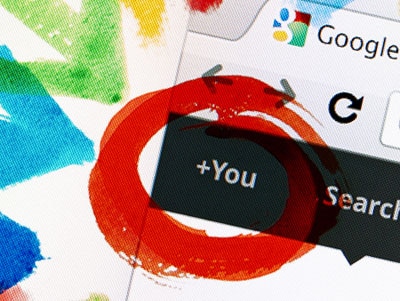 When it launched in 2011, Google+ was billed as the search giant's last chance to get a social network right. After the relative failures of Orkut and Buzz, Google needed its next foray into the social arena to be big enough to rival the likes of Facebook. Under the guise of a social network, Google have actually built an invaluable tool- Google+ functionality is integrated into the entirety of the Google ecosystem, from YouTube comments to Maps.
Google+ has a large active user base, its 300 million monthly active users make it the second most used social network in the world- that's right, contrary to the media's portrayal of Google+ being underused, it has actually been ahead of Twitter for the past year. A wealth of big brands have Google+ pages, from Cadbury to NASA, but it's also a vital tool for small businesses too. Smaller businesses can use Google+ to boost their presence, whether it's building up a location page to be found by users searching on Google Maps, carrying out a Hangout to answer questions from customers and potential customers or just joining in conversations in Communities to increase awareness of their business.
It is also invaluable for one less obvious but much more financially indispensable reason- Google+ is actually a massive database, a huge pool of information that Google can use to create refined demographics for their advertising partners to make use of. Online advertising is becoming less about where ads are being shown, and more about who they are being shown to, and Google+ helps to find the best people to see a particular ad. By creating a social network in which users input a vast amount of details and interests, Google are actually carrying out intensive market research on a grand scale- a scale which allows them to identify key demographics with large quantities, which can then be sold on to advertisers.
Facebook advertising works in much the same way, however Google's comparative advantage is that Facebook adverts only appear on one site- Facebook, Google's appear on over 2 million sites, reaching over 90% of global internet users. So, you can see why the data collected by Google+ is extremely valuable. Ultimately it doesn't matter all that much to Google if you aren't an overly active user of Google+, AdWords is Google's main source of revenue so as long as you've signed up and given them your details, they can use that data to make money.
For some people, Google+ is a useful tool that helps keep all of Google's services in one place and has handy features such as photo backup and Hangouts. For Google it is a great way to find out more about you to help build up a more advanced AdWords system, and with more than 700 million accounts created, Google+ is anything but a failure.