July 13, 2018
Google's Latest Ad Updates Explained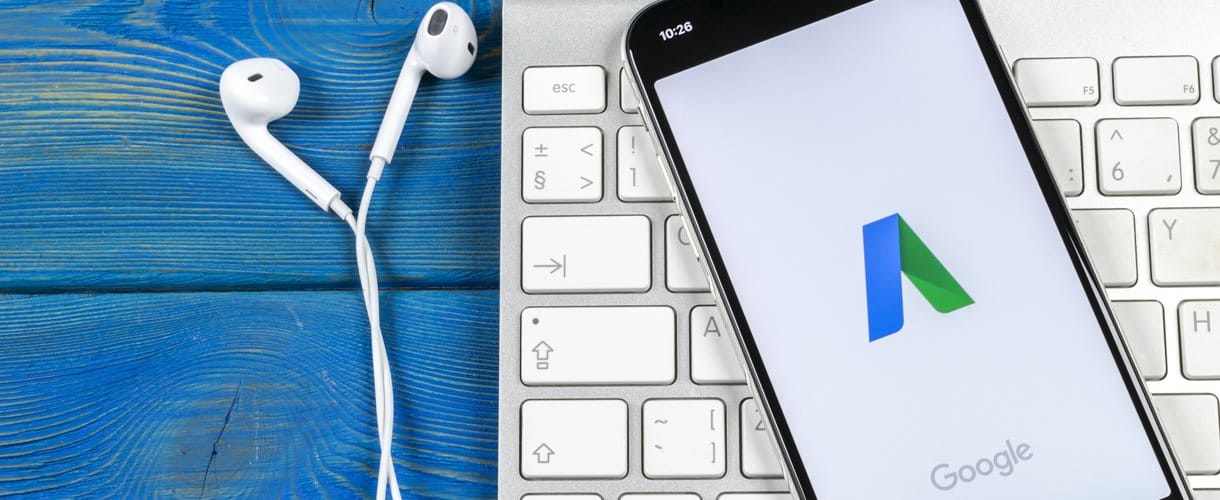 For anyone who advertises on Google, you will no doubt have seen the Google Ads announcement arrive in your inbox the other day. This major change to the way that companies will run and manage Ads through Google is one of the biggest web announcements of the year so far. However, if the email got lost in your junk box or you're confused by the announcement, keep reading as MCM Net breaks these updates down for you so you are all clued up on the latest changes Google has made to its Ad management systems.
But first, the headlines:
What: Last month, Google announced three new applications that will be made available to their Ad services customers. These three brands are Google Ads, Google Marketing Platform and Google Ad Manager.
When: These announcements were made last month, and more information was made available at their Marketing Innovations Keynote on 10th July (which you can watch here, or read the highlights of here). The new systems will be released on the 24th July 2018, with them being available globally by the end of the year.
Why: Google is introducing these updates to accommodate the changes that have been made to web advertising in recent years, as more platforms (from YouTube to apps) have allowed ads to be placed on them. These new systems will allow you to make ads and track them across different advertising mediums. This is the official line from Google:
"These new brands will help advertisers and publishers of all sizes choose the right solutions for their businesses, making it even easier for them to deliver valuable, trustworthy ads and the right experiences for consumers across devices and channels."
Do I need to do anything?: The short answer is no. If you already have an account with any of Google's ad services, you will automatically be transferred onto the relevant systems. Most importantly, it won't affect any existing campaigns or their performance and reports.
Google Ads
Google Ads is the new form of Google AdWords. Adwords was a way to create and place adverts (whether words, pictorial, video or game based) on Google's services and websites that use Google AdSense. With the new update, all the different ways you can advertise online will be brought under one roof. One of the most exciting updates is Smart Campaigns which is aimed specifically at small businesses.
Smart Campaigns
Smart Campaigns is going to become the default way to create adverts through Google. Advertised as a quick and easy way to compile ads, you are able to select the goals you want for your business's campaign, allowing Google to create a plan of action for the advertisement to help you reach multiple platforms. What's most exciting is that Google is planning to take the arduous side out of running campaigns, by tracking the performance of your ads, only continuing the best-performing ones. This will be especially beneficial for smaller businesses who don't have time to look in-depth at analytics.
Whilst it might seem like a major shake-up, many other features from AdWords will still exist. For instance, the Search Network and Display Network will be moving over to the new site, so you don't have to worry about taking time out from running campaigns to teach yourself a completely new system.
Google Marketing Platform
Google is also bringing together all of their DoubleClick advertiser products and the Google Analytics 360 suite. Whilst DoubleClick is being retired, the features will remain on the new site, which brings together ads and analytics in one spot. This new platform will also see the introduction of Display and Video 360, allowing marketers to manage campaigns on audio, TV, video etc. from one place. From this site, you will be able to view everything you want to know about a campaign, from what is and isn't working to research tools.
Google Ad Manager
Google Ad Manager will allow you to deliver and track adverts on a range of different platforms, including mobile apps and YouTube. Bringing together DoubleClick for Publishers and DoubleClick Ad Exchange, it will contain a new safety feature to set restrictions on the types of adverts delivered to users. This means that audiences of adverts are less likely to get annoyed and then not engage with ads (including yours).
Closing Thoughts
Now you should have a clearer understanding of Google's new ad management platforms being introduced at the end of the month. As you can see, these three new systems have been created with the aim of streamlining the different tools that Google has developed over the years, in order to bring their software up-to-date and deal with the increased variety in online advertising methods.
For more information, visit Google's own dedicated posts about the new software (see below), or contact us to find out how we can help you with your online ad strategy.