October 17, 2016
Google's Mobile Index: The Story So Far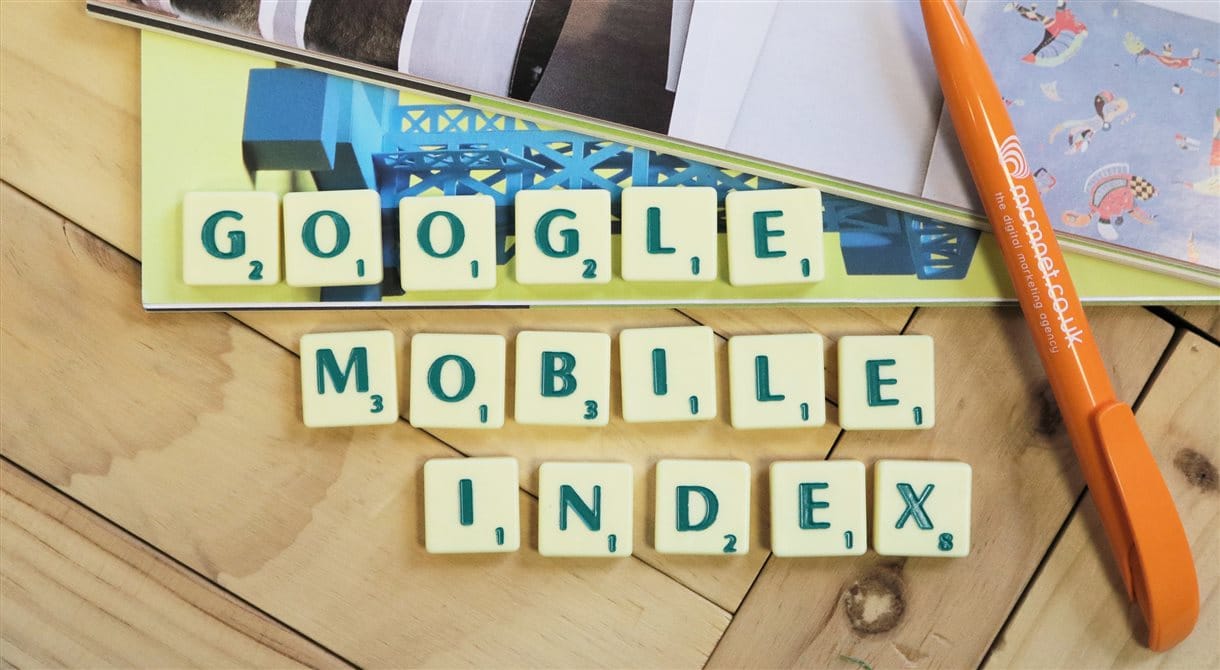 The internet is buzzing with rumours of Google's latest change, which is set to transform the way we search on mobile devices. But what do we actually know and how will it affect us?
Gary Illyes, Google's webmaster trends analyst, confirmed at last week's Pubcon that they will soon be implementing a new mobile search index. Illyes hinted at this change at last year's SMX conference and has now revealed that it should be rolled out 'within months.'
But before we tackle the impact of this development, let's ask the obvious question. What is a search engine index? Just like a book, which indexes chapter content, a search engine uses an index as a database that lists information stored on websites. When you make a search on Google, it will draw up all of the relevant information from its index in the search results.
At the moment, Google works with one index across both mobile and desktop devices. When the new change takes effect, this index will be divided in two, with separate mobile and desktop indexes. Mobile will operate as the primary index, with the most up-to-date content; desktop will be secondary and not updated as frequently. Sadly, we know little more about the new mobile search index, but here's what we think might happen as a result of this new development.
Mobile-friendly sites will be prioritised
This seems fairly obvious given that the mobile index will serve as Google's primary index. For the past year or so, Google has been pushing mobile-focused developments, such as the 2015 update, which gave priority to mobile-friendly websites, and the more recent AMP (accelerated mobile pages) project, which made stripped-down, fast-loading articles easier to find. But we're yet to find out whether the new mobile index will contain only 'mobile-friendly' content.
Content will be streamlined
Overall, it appears that Google is moving towards a slicker, cleaner, and faster mobile browsing experience. In his keynote address at Pubcon, Illyes suggested that the mobile index will feature less words per page, responding to the fact that users spend less time on webpages on mobile devices. In addition, the new mobile index will encourage more careful curation of links, since there will be less content to include them in.
We still have a great deal of lingering concerns, such as how frequently the desktop index will be updated and whether we will need to adopt different SEO tactics for ranking in primary and secondary indexes. But for now, we'll just have to wait to see what happens in the coming months.