May 20, 2013
How Do Bank Holidays Affect Your Online Business?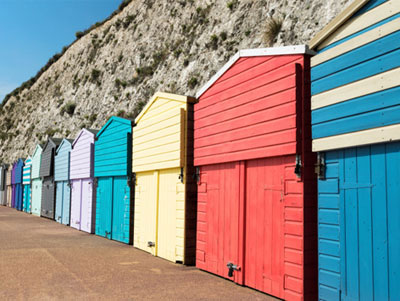 When e-commerce arrived on the scene in the mid-nineteen-nineties, it completely changed the way we buy and sell. Businesses soon had to change to prepare for a world where consumers could purchase anything from anywhere, at any time. Fast-forward to the present day and you'll see that e-commerce remains in the same state of flux with businesses trading online needing to continue to adapt to remain ahead of the curve.
Even the largest and most sophisticated of online businesses experience times of both peaks and troughs and quickly identifying the responsible cause can help boost companies ahead of their competitors. Bank holidays are often noted as a cause of both peaks and troughs in the world of e-commerce and with the second bank holiday of the month looming, this blog post aims to identify why online sales can prove to be so volatile during the holiday season and what businesses can do to peak sales during these times.
According to the IMRP Capgemini e-Retail Sales Index, the scorching bank holiday weekend of the Royal Wedding saw an almost 20% increase in online sales when compared to the previous year. But the hot weather proved that one sector's gain was another sector's loss; our client Design a House Sign (who designs bespoke house signs for customers across the UK) and the 'home and garden' sector as a whole grew as consumers were purchasing home and garden equipment. The travel industry however remained largely the same, as consumers instead were 'staycating' (or staying close to home, rather than travelling further afield for their holidays).
Equally, the poor weather experienced during the Easter bank holiday this year failed to dampen online shopping spirits, as online sales rocketed by almost 17% compared to the previous Easter holiday. But again, this peak proved to be specific to individual sectors, suggesting bank holidays can have bipolar effects on individual sectors, depending on the weather conditions at hand; a scorching bank holiday in 2011 drove sales in the home and garden sector, whilst slowed sales in the travel sector and a cold and snowy bank holiday in 2013 (in the same annual sector) drove sales in the entertainment sector, whilst the home and garden sector was conversely the hardest hit.
That's a little unfortunate when considering that the British weather is as unpredictable as it is, but there are numerous initiatives online businesses can launch during bank holiday periods, to help steer their fortune.
First and foremost, it's key to be aware of the different holidays that are dotted throughout the calendar year. As the old adage goes "failing to prepare is preparing to fail". Key UK holiday seasons include Christmas and New Year, the Easter holidays, the bank holidays that are dotted throughout the year and of course the Summer holiday season. It's useful to identify these dates so they do not creep up unexpectedly and to run your online marketing activities around these key events.
Depending on whether your online business is a 'sizzling superstar', an 'Arctic angel' or perhaps something in between, plan your marketing activities well in advance of key events and holidays to maximise your online potential. If your business naturally slows during times of scorching bank holidays, prepare for this, learn from past years and previous experience and tempt users with offers and promotions that will encourage them to purchase, irrespective of the warm weather. New product launches, end-of-season sales, promotional discounts, social media campaigns and limited availability offers can all help to manipulate online sales and should be used accordingly.
Understanding the various influences over your online business and being aware of key calendar events will allow you to better prepare for the peaks and troughs that lie on the road ahead. But the true value lies in understanding your 'climate status'; are you a 'sizzling superstar' or an ' Arctic angel'? The true value lies in understanding your customers and why they purchase your products online, your competitors and their activities and crucially the speed at which you're able to respond and execute a suitable plan during the numerous holidays and bank holidays that align our calendar year.