February 27, 2018
How to Plan Blog Content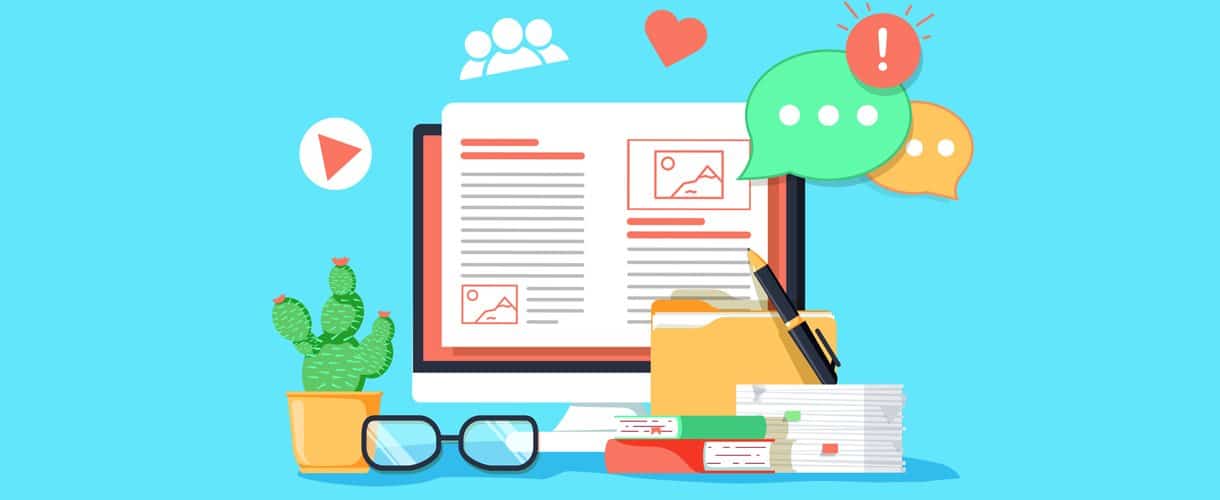 Blog content can be a huge part of your digital marketing strategy and now even small niche businesses are starting to see the benefits of blogs. It is a great way for you to target long tail keywords and provide useful information for potential customers.
But it can be difficult knowing where to start with blog content and how you can make the most of it. The first place you should start is to build a blog content plan and develop your content strategy so that you know what content you will be posting. We have put together a guide that helps you plan out your blog content and shows you how to make the most of it.
What is a Content Strategy?
If you have just started out posting blog content, then you might not have put too much thought into a content strategy, or even be aware of what one is. But building a successful content strategy will help you make the most of your content and build a plan to target customers. A content strategy can be anything from a few months to a fully developed year of content and it also depends how often you are planning to post. A good content plan should take into account the keywords that you plan on targeting, the title you plan on using for the content and also a short plan of what you want to include in the content.
Why do you need a content strategy?
A developed content strategy will help you to make the most of your blog content and will also help you to track how successful it has been. By planning out your content you can target keywords that will be useful to your business and also target market trends, too. By building a content strategy in advance you can plan seasonal content and make the most of spikes in traffic for content. In order to make the most of your content, you will need to use some keyword planning tools to help you find long tail keywords.
Six Steps to Success
We have come up with six steps that will help you to create a detailed content plan and make the most out of your blog content. When conducting your keyword research you should make the most of keyword research tools to really pinpoint your ideas.
Define your goal; before you get stuck into the content you want to write, you should first consider what your goals are and what you want to achieve. This includes whether you are happy with the increased traffic or if you want to target enquiries and conversions.
Conduct keyword research; you should make the most of content research tools such as Google Keyword Planner, Moz Keyword Explorer and Google Trends. These are some of the best ways of finding niche content and finding peaks of interest in your industry.
Look at competitors; one of the main areas of inspiration is to actually look at what successful competitors are writing about. If your market is particularly niche, then it can be worth looking at industry leading blogs to get a feel for what they write, such as Moz blog.
Brainstorm ideas; armed with your keywords and traffic data, you should now be able to create ideas and content titles through brainstorming. Useful sites for helping the brainstorming process include Buzzsumo and Feedly.
Create content calendar; you will then need to plan out when is the best time to post your content by using a content calendar. This will also help you to keep on top of when you need to post content and how often you are posting.
Promote the Content
Now all that is left to do is write the content and start climbing up the rankings on Google – right? Well, there are a couple more things you might want to do. You should make sure that the content you are writing is a decent length, as Google tends to favour longer content. You should aim for at least 500 words. It is also important that you don't stuff your blog article with the keyword you are trying to target, as this is seen as negative by Google. Lastly, make sure you share the content via social media as this is another positive indicator of useful content for Google. Even if the post doesn't get shared, it is still a good idea to post on your social media.
And that's it; you now know how to plan blog content and can start to create your first content strategies. Make sure to spend time researching the topic and finding out whether your keywords have any search volume before starting to write about them. You shouldn't worry if the search volume isn't huge either, as it should be easier to rank for these terms.