February 13, 2019
How to Research Keywords for Your SEO Strategy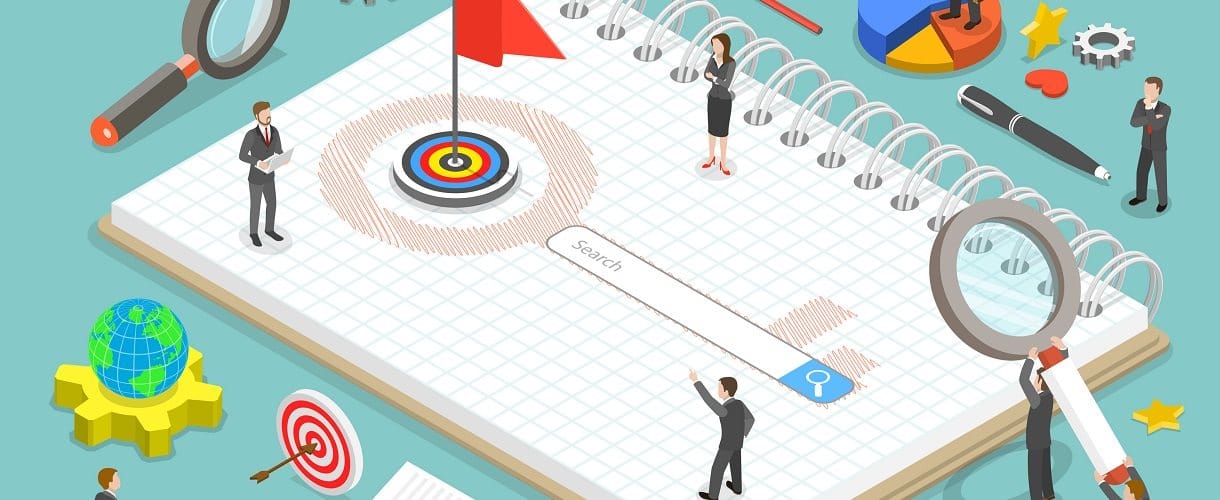 Keyword research should be an essential part of your digital presence and you should make sure you plan ahead when thinking of content for the website. You should always plan and make time for keyword research when adding new content to the page so that you can correctly optimise for the right search terms.
Keyword research should be used to help you find the actual search terms people enter, rather than the exact keyword for your product or service. Search terms can often differ from what you actually offer, and you should make sure your optimising for the correct terms to maximise the traffic to your website. As a best small business SEO agency, we have put together a brief guide detailing each piece of page content that should be optimised, to help you with your SEO strategy.
Make A List of Your Services
One of the most important places to start with keyword research is simply to list out your key services and products. This will give you a great starting point as you will know exactly which keywords you are optimising for. When doing this, you should consider all the services and products you want to business to rank for in the SERPs and if this has been optimised. Your business will of course rank for brand related searches, but if you haven't optimised your content fully, you might not be ranking for service related searches.
Useful Keyword Research Tools
Once you have a list of the products and services you want to optimise for, you will need to start researching search terms to find out what to optimise for. But in order to do this effectively, you will need to use keyword research tools to get keyword traffic and find out how many people are searching for your services. There are loads of different keyword research tools that you can use but we list some of the most useful keyword research tools;
Google AdWords Keyword Planner – if you have an AdWords account setup, this is one of the best tools when thinking about keyword research, as it provides you with similar search terms and search volume for each keyword.
Google Trends – another useful tool when planning keywords as this gives you an idea of search volume over time. This way you can see if the popularity of a certain keyword is improving or decreasing and whether you should optimise for it.
Answer the Public – this is a great tool if you are looking for long tail keywords as it provides a whole list of the most popular questions in relation to your keyword. This means you can plan content based on what people are asking for
Compare with Competitor Ranking
Another element to keyword research includes looking at where your competitors rank for keywords and whether its possible to impact the rankings. For example, if you have popular keywords and big brands such as Amazon are ranking for your search terms, it can be near impossible to rank above them. However, you can of course rank and optimise your page to feature on the first results page below the biggest competitors. But it is worth doing further keyword research and looking into other potential phrases you could optimise for if the main keyword is extremely competitive.
How to Optimise Keywords for SEO
If you haven't optimised content before then you might not know where to start or which parts of the page should be optimised
You should make sure that you are optimising all the content on the page, which includes the meta details, H1 headings and the image alt text where possible. We have put together a brief guide of each piece of page content that should be optimised to give you a better idea;
| | | | |
| --- | --- | --- | --- |
| Content | Description | Optimisation | Where to Find |
| Body Text | This is the actual bulk of content that is included on the page. | You should make sure that this content includes several mentions of the keyword you are optimising for. | This content can be found in your CMS and should usually be in a content box. |
| Meta Title | This is the title of the page as it appears to Google in the SERPs. | You should make sure that there is a mention of your keyword in the title and that it is no longer than 65 characters. | Many websites have a SEO plugin that handles this and you should find it under a "meta details" or "SEO" tab. |
| Meta Description | This is the description that appears to people searching for your website on Google. | Again, you should make sure that your keyword is included once and aim for no longer than 155 characters. | This should be found in the same place as the meta title. However, if you don't have an SEO plugin you might not be able to optimise for this. |
| H1 Heading | This is the main heading on the webpage and one of the most important ranking factors. | This should include your desired keyword and can also introduce the page with up to 70 characters. | This can be more difficult to find in the CMS but is often included in the body text. Make sure that the correct H1 tag has been used and not a H2 tag. |
| Image Alt Text | This is the text added to an image so that Google can identify it and rank it for image searches. | It is good practice to add keyword focused image alt to the page as it can help to give an extra rankings boost. | It can be difficult to update the alt text as this is often found in different places in the CMS. When uploading an image, you should usually have an option to add alt text. |
| URL | The actual website address and URL in the search bar. | You could give yourself a boost in the SERPs by making sure that your keyword is included in the URL. | This is probably the most difficult to optimise for. If your URL is not optimised then you will need to put redirects in place to a new URL. |