June 24, 2016
Improve Your Local Search Rankings: Are You Missing Out On Customers?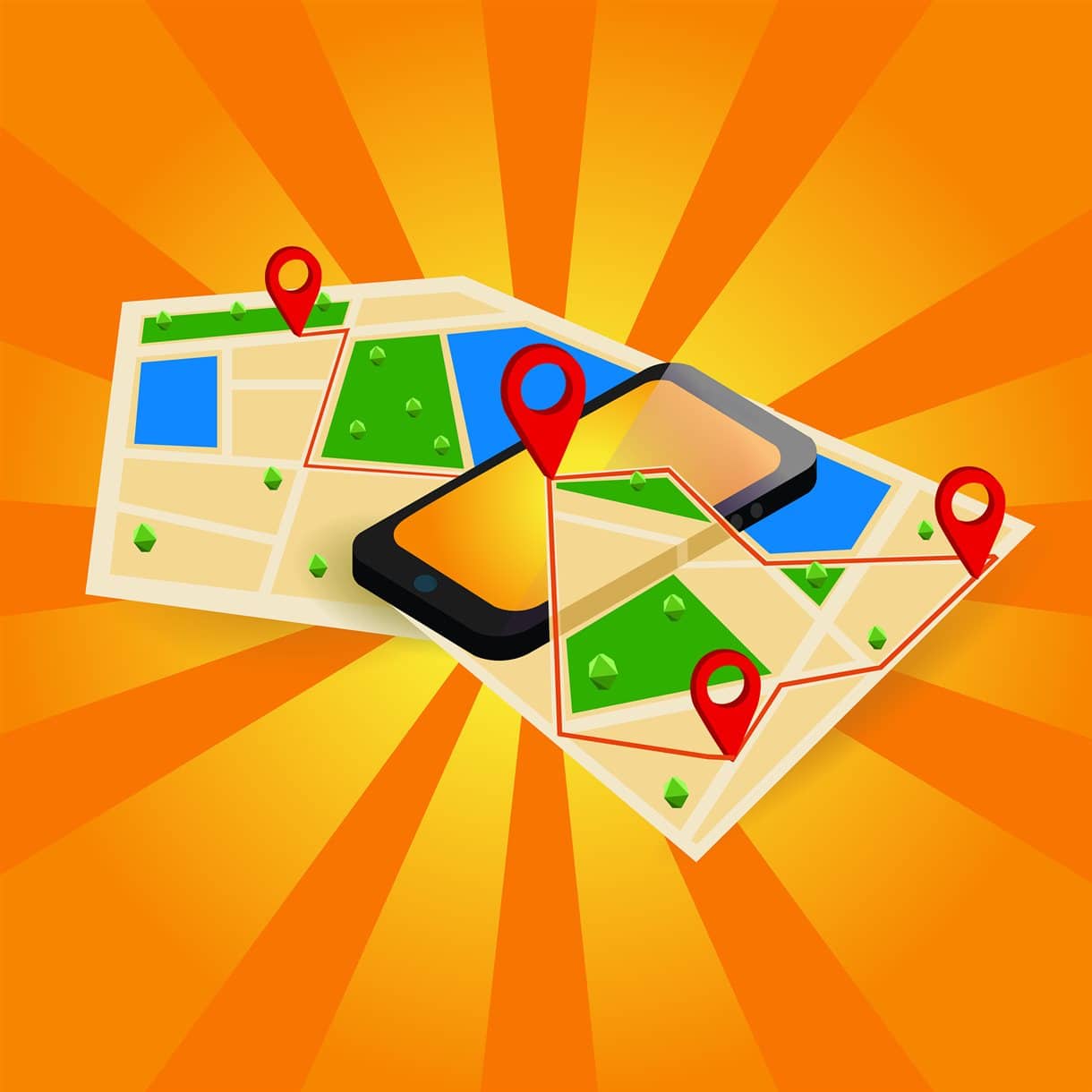 Why is local SEO so important?
Various industry studies have shown that anywhere between 50 and 90 percent of searches performed on Google are made with a location in mind. Even the more conservative figure represents a vast number of online searches being performed by potential new customers and clients.
In addition to this statistic, it is thought that half of mobile users are more likely to visit a physical store after conducting a local search, with that number falling to a third of desktop and tablet users. If you're on top of your website traffic data, you'll have seen an ever increasing number of searches being performed on mobile devices. Just think how many more customers you're missing out on by not properly optimising your website for local search results.
If you're someone who regularly checks their rankings in Google, you'll have noticed how often Google Map packs (see screenshot below) are served in search results and their prominence at the top of SERPs. With search engines constantly trying to make their search results more relevant to users, it's more important than ever that local businesses embrace local SEO.
Even if you don't have a bricks-and-mortar shopfront, if Google thinks the user is looking for a local search result, they'll give preference to the rankings that have been optimised for local search terms.
This may all seem like one more thing created by the digital world for you to worry about, but we see this as a great opportunity for our clients and local businesses. You can actually find improving your ranking for local searches much easier than with more general terms. This is in part due to the level of competition. All of the big players in your industry (unless they work in the same location as you) won't be able to compete with you locally if you've optimised your listings correctly.
As a Kent-based digital agency for over 18 years, we are extremely experienced in helping businesses improve their local rankings. If you'd like our team to perform a free local SEO audit of your business, please get in touch. If you'd like to have a go at optimising for local searches yourself, continue reading for our best advice on local SEO.
Where do you begin with local SEO?
The best place to start is with your own website. Begin by ensuring that your NAP (name, address and phone number) is correct and consistent everywhere on your website, including your contact us page, footer and anywhere else they are mentioned. Additionally, your phone number should not only be prominent on the page (test this across the most popular device and screen sizes), but it should also be clickable for mobile users.
Bonus Tip: Make sure that your website is mobile-friendly! Having a website that isn't mobile-friendly can harm your website's ranking on mobile for all search, not just local. Use Google's free online tool now to check your website.
If you're focusing on a single location and really serious about improving ranking for a local search term, you can add your location (town/city, county) to your page titles, headings, sub-headings and content. If you're a business with many stores and shopfronts, you should consider creating a new page for each of your locations. Here is an example from our client Easistore's Tunbridge Wells page.
With Google's market share in the UK currently around 86 percent, it's essential to have an accurate and up to date Google My Business (GMB) listing that matches the details on your website. If you're unfamiliar with Google My Business, these are the results that appear in Google Map packs and on Google Maps itself. If you don't already manage a listing, search your business and location on Google Maps, there may be an unverified virtual presence there already. If you find one, claim your business right away and make sure it's up to date! Otherwise, we recommend you sign up for a Google My Business listing today.
Google updated their ranking factors for local searches earlier this year. Read our blog post for tips on optimising your website and GMB listing. You can read our blog post on the update with tips on improving your rankings.
What are some more advanced local SEO tactics?
The chart below was put together by leading marketing software company Moz, following a survey of industry experts on what the leading ranking factors are for local SEO. This is a useful reference point for any company concerned with improving their rankings.
Source: Moz
Add Schema markup to your website
This is a great way to ensure that search engines can read your address and rank you accordingly for local searches. Schema is a collaboration between major search engines such as Google and Yahoo. Visit their website to find out more.
Get more online reviews
Reviews are a very important part of Google's ranking algorithm, nowhere more so than on Google My Business. A consumer review found that as many as 88 percent of consumers trust online reviews as much as personal recommendations. This can really make your business stand out from your competitors, but make sure you're a company that leave a good impression on your customers.
Manage your local citations
Google relies on a complex ecosystem of online directories to influence its local rankings. Here is an example of how Moz believe the ecosystem looks for the UK. Checking your business not only appears on these websites but that your NAP & website URL are correct (and pointing to relevant landing pages), can really help. We recommend using a local citation finder such as Whitespark to find your listings.
Social media
Like online directories, social media pages are a great way of promoting your business and its location. Just be sure to use the right platforms for your business.
Local links
In addition to the major citation websites such as Yell, 118 and Facebook, there will be many local and industry-related directories for listing your business. A good starting point is to find where your competitors are listed and add your own.
Bonus Tip: Another great way of showing search engines that you are relevant to searches in particular locations is to get links from local sports teams, charities, clubs and societies that your sponsor.
What are some common mistakes to avoid?
Avoid duplication
This includes pages on your own website as well as citations. If you have many different stores or locations, use unique testimonials, blog posts with local information or offers, images (with location-focused alt text) and staff bios, make sure each location has unique information and is not confused with your other sites.
Keep a record
Make sure you have an up to date database of everywhere that your business is listed, including logins for websites where relevant. You may need to change some important information at a later date. This database will also help you to ensure consistency across old and new citations.
Own your listings
In order to provide their visitors with comprehensive information, many directories, maps and social media websites will have listings of your companies that were created without you knowing. Don't ignore these as they may have conflicting NAP or website information. If possible, claim these listings for yourself and make sure they are kept updated.
Be selective
In the world of SEO, quality is far more important than quantity. If you're adding directory listings, make sure you are only doing so to relevant and respected websites. Being associated with spammy websites may even be harmful to your rankings. If you're unsure about the website, it's best not to add your business to it.
What's next?
Ensure that you keep a record of any changes or additions you make so that you have a reference point when you see your efforts having an impact on website traffic. Local SEO is built on consistency and relevance.
Google is always changing its algorithms to improve user experience and reflect changes in consumer behaviour, such as focusing more on mobile devices, so make sure you're keeping up with the latest developments in the SEO industry. What works well for businesses today, may not further down the line.