November 21, 2017
Is Black Friday Right For You?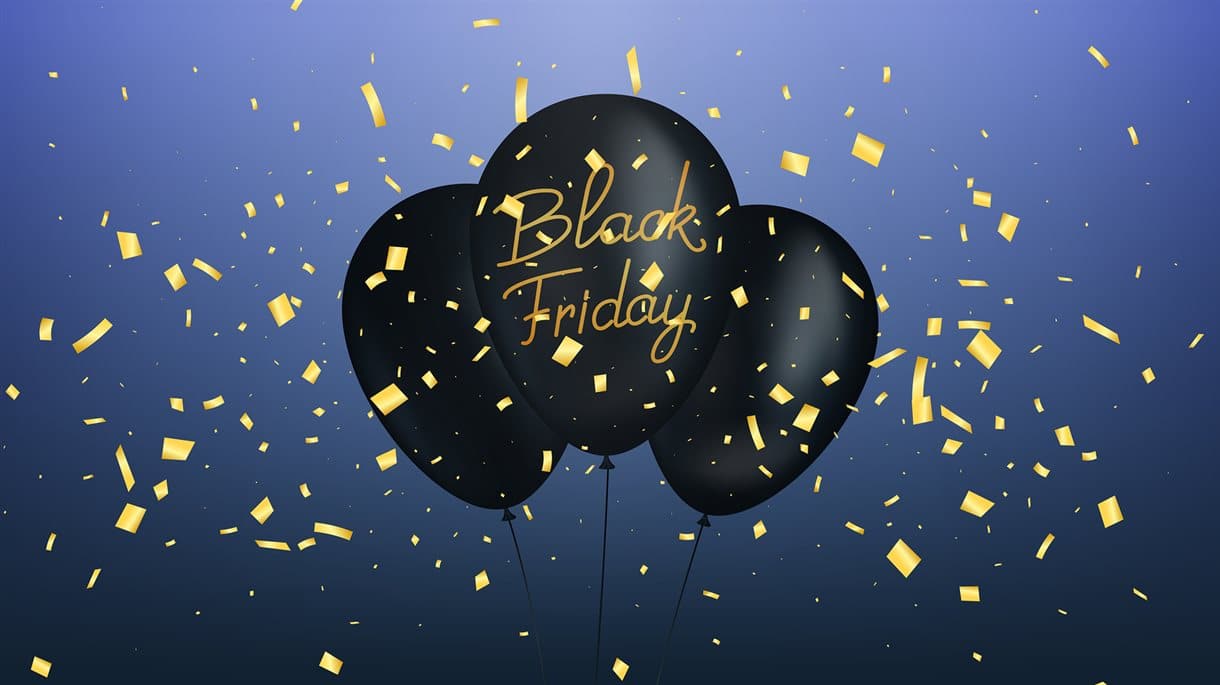 Black Friday is just around the corner and many businesses are busy planning discounts and offers to entice the crowds throughout the event. But before you decide to jump on board, it's worth considering a couple of things:
Is Black Friday right for your business?
What is the best approach to take?
In the following blog post, we'll cover these two questions. And if Black Friday isn't right for you, we'll offer an alternative to kick off the festive period.
Is Black Friday right for your business?
For a number of years, Black Friday was known amongst businesses as a great day to sell some stock before the Christmas period. But the recent shift to online shopping has made a significant impact on the way businesses engage with the event. Here are just a few of the challenges businesses face:
Marketing messages (particularly via email and social media) could be lost in a flood of promotional content.

Consumers are likely to experience 'Black Friday Fatigue' as they're overwhelmed with deals.

Facebook/Google ads could cost more due to an increase in competition on key phrases.

And it's easy to make price comparisons across websites, so if you're not the cheapest, you may miss out on sales.
This year, a number of retailers are opting out of the Black Friday event, instead committing to affordable prices all year round. And Selfridges has gone one step further, embracing their own holiday, Christmas Comes Early, for the second year in a row.
Our recommendation? Do some research. Decide what product or service you'd like to push on Black Friday and consider running a quick survey to find out how many of your target customers would be interested. If they are, you can build a strategy around them for the best chance at sales.
What is the best approach to take on Black Friday?
Reward loyalty
For small businesses, it's hard to compete with big brands' low prices. With this in mind, you might consider creating a campaign that rewards customer loyalty; for example, offer a reasonable discount on a current and future purchase.
Less is more!
If you can't afford to drastically reduce prices on all of your stock, build attractive deals on a handful of products. This will help you cut through the ambiguity of Black Friday deals, as customers will know exactly what the offer is, contrary to the ambiguous '75% off selected products!' approach.
Add a personal touch
For some businesses, it might be feasible to contact customers personally on Black Friday. Again, by getting in touch with existing customers on the phone you can stress the exclusivity of your offer and can help them find the best deal – this is particularly useful for B2B.
There is an alternative!
If you're not convinced that Black Friday is right for your business, Giving Tuesday might offer a light-hearted alternative. Falling on Tuesday 28th November this year, Giving Tuesday offers the 'antidote' to Black Friday and Cyber Monday. It's a day centered around giving something back to the community; we'll see charities across the UK will be pushing fundraising campaigns and events.
There are a number of ways you can get involved with Giving Tuesday! Firstly, you could host a fundraising event within your business. This would be great content to send out on social media, in a newsletter, or on your blog, giving customers an insight into your business values.
In a study commissioned by Foresters, researchers found that:
"When faced with a choice between two companies that offered products and services for the same price, 82 percent said their decision would be affected by whether a company engaged with charities and its local community."
You could also make the most of this research by offering a donation to a chosen charity as part of sales on a particular product. By doing so, consumers would be encouraged to buy a product in order to benefit the charitable organisation.