January 31, 2018
Is your charity going to tender for a new website in 2018?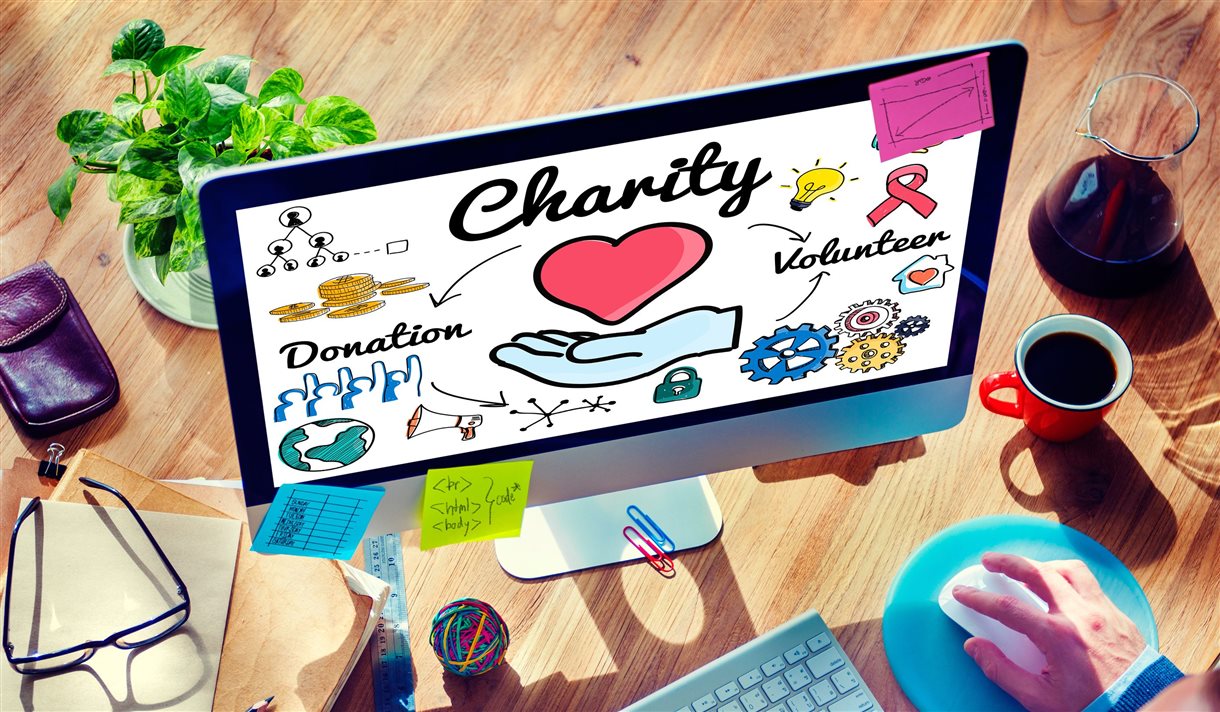 Many charities now utilise the tender process to assist with making decisions on large investments, such as a website redesign project. When going out to tender it is important that you provide prospective suppliers sufficient information so that they can produce a proposal that will deliver a solution that is fit for purpose. A detailed brief is beneficial for you as well, in that:
It makes it easy to compare one submission against another, as each supplier is quoting on the same thing.
It reduces the amount of time that you would have potentially spent explaining your requirements to interested suppliers.
Having a detailed brief allows you to create a scoring matrix to help you identify the best fit for your charity.
Putting a brief together can be a time consuming process, especially if you have never produced one before, so we hope that you find our handy guide below useful.
The main areas to be addressed within your brief are:
1. An introduction to your charity.
Providing background information about your charity is important because as a supplier we want to know what your primary objective is and what makes you different from other charities. Knowing what your primary objective is, for example, drives the creative direction and digital marketing strategy (if your tender document covers digital marketing activities as well)
2. Information about your existing website, i.e.
Website URL.
Approx. number of monthly visits/sessions.
Approx. year it was built.
Which CMS does it use.
How do you currently drive traffic to the website: Facebook/Twitter/Email newsletters/Physical events/Google AdWords Grant.
What do you like and/or what works well on your current site.
What are the issues with your current site.
3. Information about the new website
Proposed site structure.
Aims of the new website, i.e. drive traffic, drive conversions, introduce efficiencies, etc.
Website content – Are you planning to bring across content from the existing site or start afresh?
What are the different types of content you have identified that you will want/need (news, events, blog, project updates, case studies etc).
Target audience – Who are the stakeholders and what would they expect to see or do on the site – example included below:
Audience

Desired Action 1

Desired Action 2

Desired Action 3

e.g. potential marathon runners or challenge eventers

Easily see on the site a list of events they can take part in

Register their interest online and possibly book a guaranteed place

Get all the information they need without having to email staff with questions

e.g. Trusts and Foundations

Get an overview of our work, history, finances and other funders
List of specific features, for example
Is there some content that you only want certain people to see?
Can visitors create an account on the site?
What integration with other system is required, e.g. CRM, financial package, just-giving, Eventbrite?
List of 'must-haves', e.g. mobile-friendly, links to social media, Google analytics installation or only an open-source CMS.
4. Brand guidelines
Do you have a set of branding guidelines?
Are there colour palettes that you want to use, or is your only 'brand asset' your logo?
5. Websites you like
List some websites who have some design or functionality elements you like, in relation to your new site.
6. Websites you don't like
Similarly, include any websites with a design or functionality that you wouldn't want to see on your new site.
7. Timeline
If there's a date that you'd like the website to be launched by, or any other important milestone dates.
8. Budget
If possible we would recommend that you put a value in, even if it is just a range.
9. Response required
Who must the response be sent to and in what format.
10. Tender process
An overview of the milestone dates for the tender process, i.e. submissions by, shortlist by, pitch on, appointment on.
If invited to a pitch meeting, what will be the format.
At this point, we would also suggest giving some consideration to the digital marketing that will support your new website and drive new visitors to engage with you online. If you are planning a strategy that includes any of the below, mention this in the brief as responding suppliers may also specialise in these areas:
Search Engine Optimisation (SEO)
Pay Per Click (PPC) and use of the Google Ad Grant
Social Media Campaigns
Email Marketing
Any digital marketing agency worth working with will need a detailed understanding of the project you have in mind before being able to provide you with a quote. Producing a brief that includes the information above will ensure that all suppliers providing a response can demonstrate their understanding and provide you with an accurate quote.
Be sure to include MCM Net on your list when sending out your brief so we can demonstrate our skills and show you what we can do!