December 7, 2017
Last Minute Christmas Preparations for Your Ecommerce Website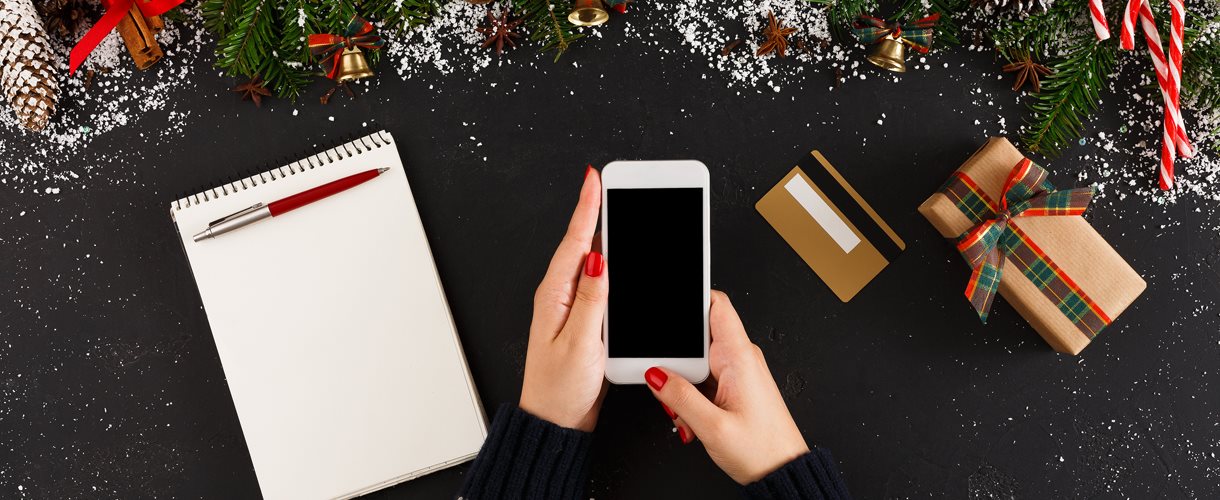 Whether you've been naughty or nice this year, there's still time for you to take action and get your website geared up and ready for the Christmas rush. Christmas is the busiest time for online retailers with the number of searches and purchases on mobile devices in particular on the rise.
Many of the largest brands and businesses begin optimising their website and marketing campaigns months in advance in preparation for Christmas. But, why all the effort you ask? Well……
UK customers are expected to spend 53% of their Christmas budget online.
A further 21% are predicted to spend more online than last year.
£2 of every £5 spent, will be online this Christmas.
77% of shoppers avoid physical stores during the festive season.
Source: Huddled.
What further incentive do you need to get your Christmas marketing right?! Okay, so we're aware that you've only got weeks and not months to play with in order to get this right, so below we've catered for those who enjoy the last minute rush!
Adopt a Seasonal Theme
We decorate our homes, offices and gardens for Christmas, so why not our websites? There's a lot to be said about getting into the Christmas spirit, with visitors now expecting that the festive cheer is extended to the website they're browsing. Here's some we prepared earlier:
If you don't have strong design capabilities in-house, don't panic, there's lots of free stock image websites that will offer Christmas themes at a click of a button.
2. Offer Live Chat
Adding a live chat function to your website allows customers to ask questions while they're browsing, meaning they avoid that dreaded hold music of your helpline! The objective here is to ensure that the customer isn't experiencing any barriers when they're attempting to purchase. If they do, you'd rather that they asked a quick question on live chat, than leave and visit a competitors site.
In our experience, online chat has proven to vastly increased key metrics such as "Time on Site" and "Conversion Rate" – roughly translated to – people stay on the website for longer and they're more likely to purchase, result!
You may feel that Live Chat is a big undertaking and something that needs significant prior planning, well think again! It's completely manageable and can be turned on and off at a simple flick of a switch. If you're unable to man the live chat for whatever reason over the festive period, this will simply turn into a basic contact form for the user to complete (another conversion route for your customer). However, according to a global research study, 71% of chat customers expect resolution within 5 minutes, so if it's live, just make sure it's being manned.
The chat service we'd recommend is: http://www.livechatinc.com/, to integrate this with your site generally takes only a couple of hours of development work to style and customise as you wish.
3. Make Delivery Deadlines Clear
We all have the best intentions of getting our Christmas shopping done in July, but the reality is most of us wait until the middle of December before dusting off the wallet.
Customers will be looking for clear information letting them know if they can still order a product and have it delivered in time for the big day. Make use of adboxes, banners and pop ups to alert the customer as to the cut off point for Christmas delivery.
That's it, 3 steps to get any website prepared for Christmas. These tips will help to make the most of the busiest shopping season of the year and will hopefully lead to you having a very Merry Christmas.