October 2, 2017
MCM Net Internships – Employability Points Scheme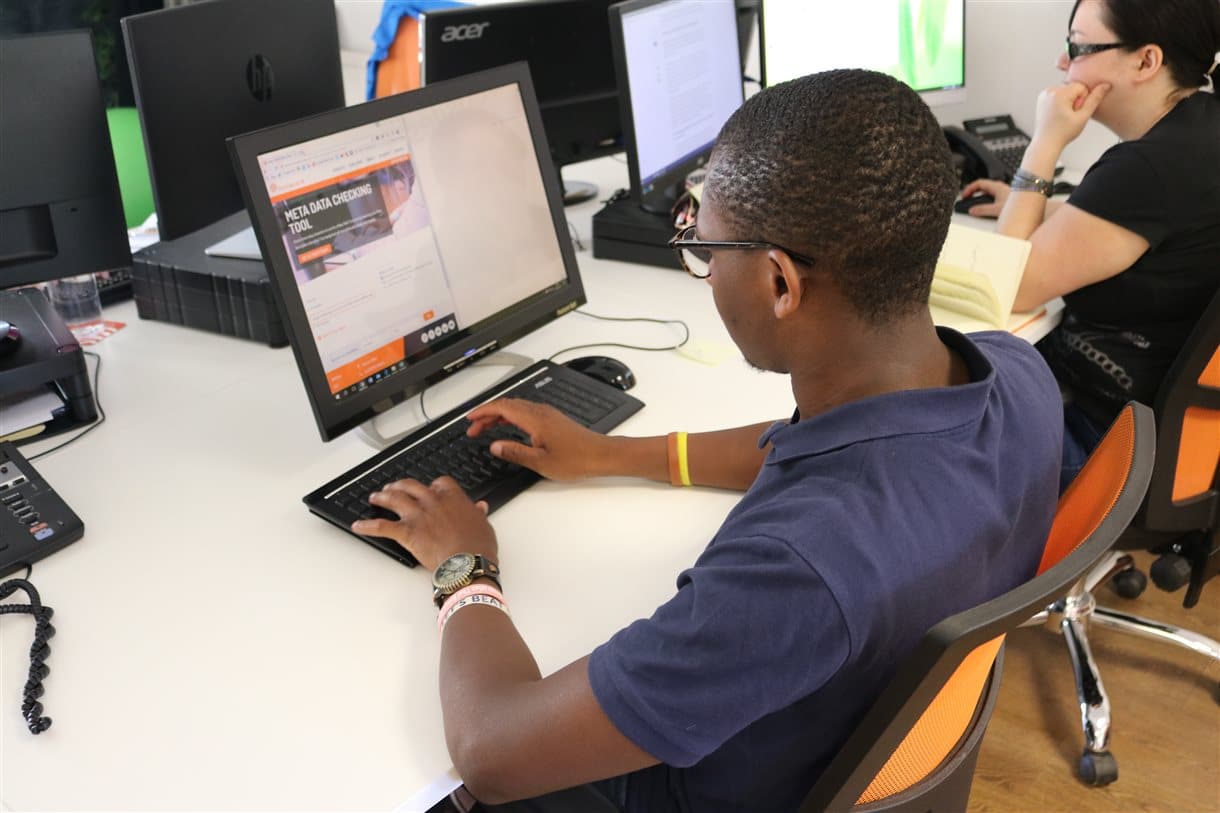 At MCM Net, we're passionate about giving people the tools they need to succeed in the future, which is why we've always been happy to offer work experience to young people in the local area.
Earlier this year, we had the pleasure of joining up with Kent University to sponsor their Employability Points scheme! The purpose of the scheme is to reward students who are actively engaged in co-curricular activities.
We took on two student interns over the summer, giving them valuable insights into the world of digital marketing and life at an agency. We were impressed with their level of skill and enthusiasm. Here's what they got up to during their time at MCM Net…
Bennedetta's Internship

As an English Literature student, Bennedetta had fantastic writing skills. Naturally, it made sense that her main focus throughout the internship would be content writing!
Bennedetta worked closely with members of the team when brainstorming and researching content ideas, assisting with pitches for webmasters and editors, and researching outreach opportunities. Her content has been published on a number of client blogs and has been sent to an external website with a view to go live later this year.
Benadetta is an excellent writer and was very helpful in coming up with interesting and creative angles for content themes. She also has a real knack for identifying time relevant topics and putting a unique spin on them. – Aindrea White, Digital PR/Outreach Executive
Bennedetta's thoughts: I wanted to thank everyone for my wonderful experience at MCM Net. I thoroughly enjoyed my time working at the agency – the team were always very friendly and supportive! I've developed skills that will be invaluable to me in the future and I feel privileged to have been given such an amazing opportunity.
Bolu's Internship
From the moment we interviewed Bolu, we knew he was a bright spark! He showed great enthusiasm and we couldn't wait for him to join the team. He was keen to learn some technical skills, so we set him to work on SEO campaigns. During his 12 week internship, he worked on keyword research, composing ads, writing meta data, and providing ranking updates.
He also spent some time doing extensive competitor analyses for clients and identifying websites for outreach opportunities. In fact, one of the websites Bolu found resulted in a very positive collaboration.
Bolu proved to be a valuable member of the team in the short time he worked here, underlined by his eagerness to learn new skills and his ability to quickly understand the more technical aspects of SEO. One client in particular has already reaped the benefits of his work on a campaign, which was designed to increase sales on a product range. – James Phillips, Digital Marketing Manager
Bolu's thoughts: I spent 12 weeks at MCM Net as an intern and I have gone from knowing pretty much nothing about digital marketing to a lot more about Search Engine Optimization (SEO) techniques. I learned how to use several types of software such as Google analytics, Moz, Ahrefs, Buzzmo and PrestaShop. More importantly, I was trusted to work on client projects, it was really rewarding to read a published article on one of the links I had found, as well as seeing a client's webpage I worked on rank highly on Google.
My experience at MCM Net has been a great learning experience and I am extremely grateful to John, Deon and Carl for the opportunity. A special thank you to the MCM Net team for their kindness and warm welcome!
Want to get involved next year?
The whole Employability Points scheme has been extremely rewarding and we're looking forward to taking part next year. Head over to Employability Points to find out more.