June 21, 2019
MCM Net team volunteer at Demelza Children's Hospice for #ChildrensHospiceWeek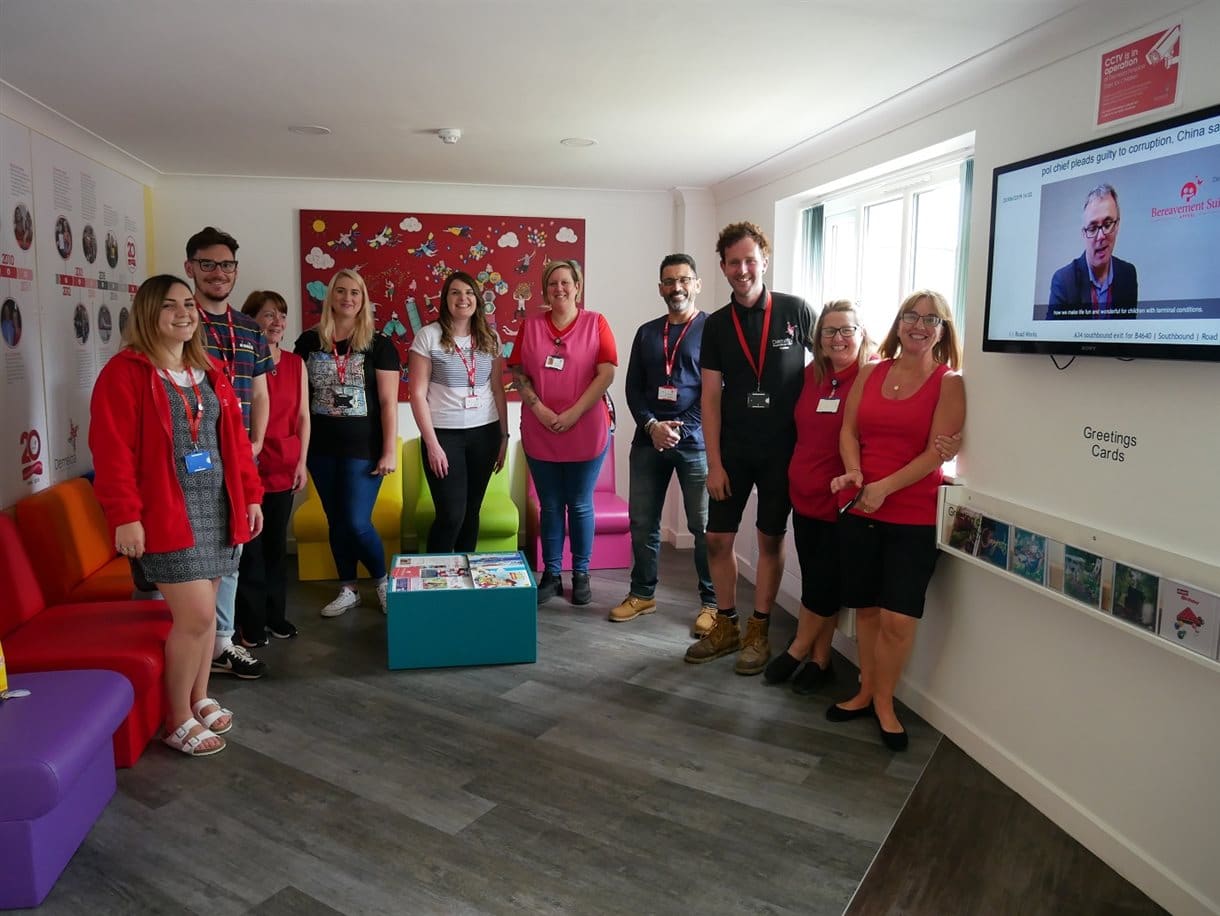 This week is #ChildrensHospiceWeek – the MCM Net team decided to get involved by volunteering at Demelza Children's Hospice; a fantastic charity devoted to providing care and attention to children and young people with terminal conditions.
As we arrived, I personally did not know what to expect. Is this going to be a gloomy and depressing place? Am I going to spend most the day crying in the corner? Well… no. It quickly became clear this was a happy place full of welcoming and dedicated staff members, committed to giving the children unfortunate enough to be in a hospice the best possible experience.
We were taken on a tour of the grounds by Sam, the Head Gardener, like his colleagues, Sam was welcoming, knowledgeable and passionate about Demelza and the work they do. The hospice has beautiful surroundings, set in the countryside with 6 acres of well-maintained gardens (another personal surprise for me!). All of this is a testament to the great work Demelza does to give their children the best life possible.
After the tour, we were split into two groups, one dedicated to housekeeping and the other to gardening. As part of the gardening team, I estimate we removed around 1-2 million weeds… or possibly a bit less. We cleared four flower beds next to the children's rooms and removed moss from the courtyard's pavement. Five hours of gardening in the sun later (featuring plenty of sweat and blisters) we were done.
The housekeeping team cleaned the children's rooms, the young adults' rooms and kitchen, and the soft play area. It was rewarding to see the difference we managed to make at the hospice, hopefully, we saved the brilliant staff a bit of work!
We finished up with the volunteering work and were taken on a tour of the hospice. It was amazing to see the charity in action – giving children and young adults experiences that wouldn't be achieved anywhere else; whilst providing the parents and siblings plenty of rest and memories of their own.
Spending the day at Demelza really changed our perception of what it is a children's hospice does and how it helps the children and their relatives. It was not a sad place you couldn't wait to leave – it was in fact the complete opposite. The children's lives may be shortened, but it doesn't mean they can't enjoy the time they have.
Thank you for having us Demelza – we hope that by volunteering we contributed to your organisation, and hopefully one day we can return to help again!