September 27, 2018
MCM Net's Premium Partnership with ACEVO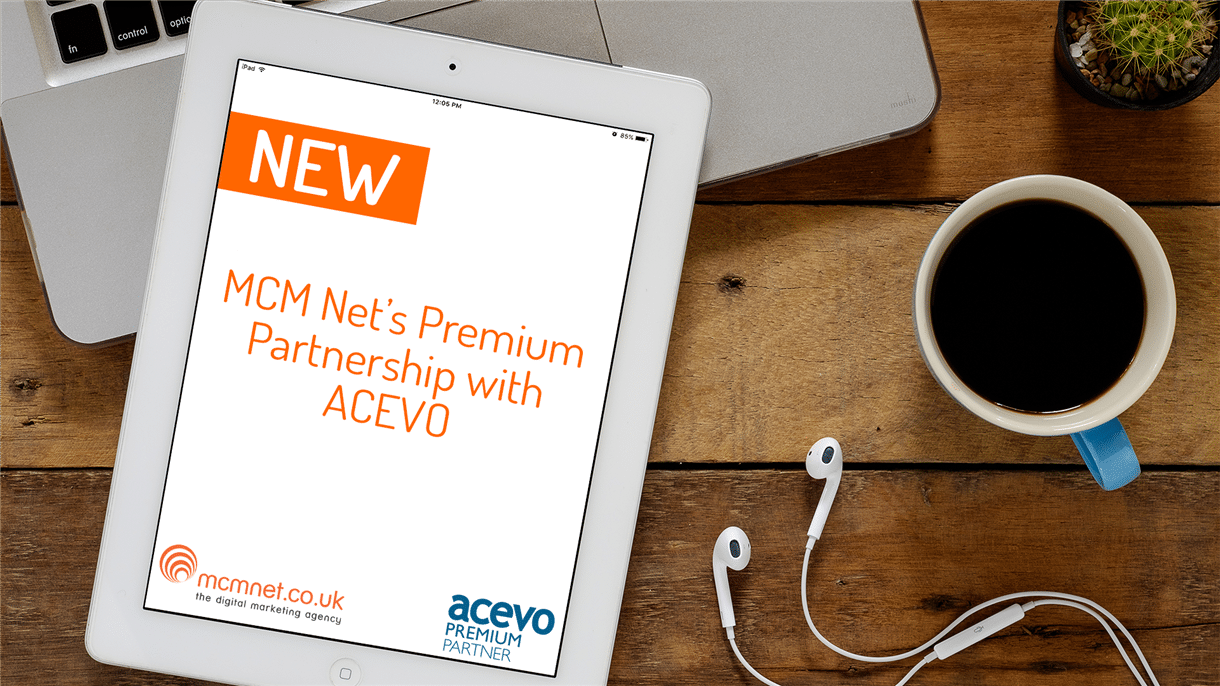 Here at MCM Net, the charity sector holds a special place in our heart. We've worked with a number of amazing charities over the years and we truly enjoy working with organisations who fight to make a real difference. To further show our support to the charity sector, we've partnered with ACEVO.
ACEVO (Association of Chief Executives of Voluntary Organisations) is a membership organisation that includes the leaders of charities and non-profit organisations of all varieties and sizes. The objective of ACEVO is to provide support to these organisations by offering personal development and networking opportunities, as well as advice and support – all so that these charities can make a real impact in a world where their services are so important.
Our Premium Partnership with ACEVO puts us in an excellent position to provide an even greater service offering to our clients within the charity sector. We're excited that this partnership will enable us to get closely involved with training, events, networking and advising, further empowering charities across the sector to make a greater impact.
We have a calendar full of exciting events and advice pieces coming up this year. First up on the agenda is the ACEVO Conference on 18th October at the Business Design Centre in London. We'll be there exhibiting with a number of other exciting organisations. You can find out more, or register to attend here.
Stay tuned for more!