March 24, 2022
MCM Ranked Number 1 in Campaign Best Places to Work 2022 Awards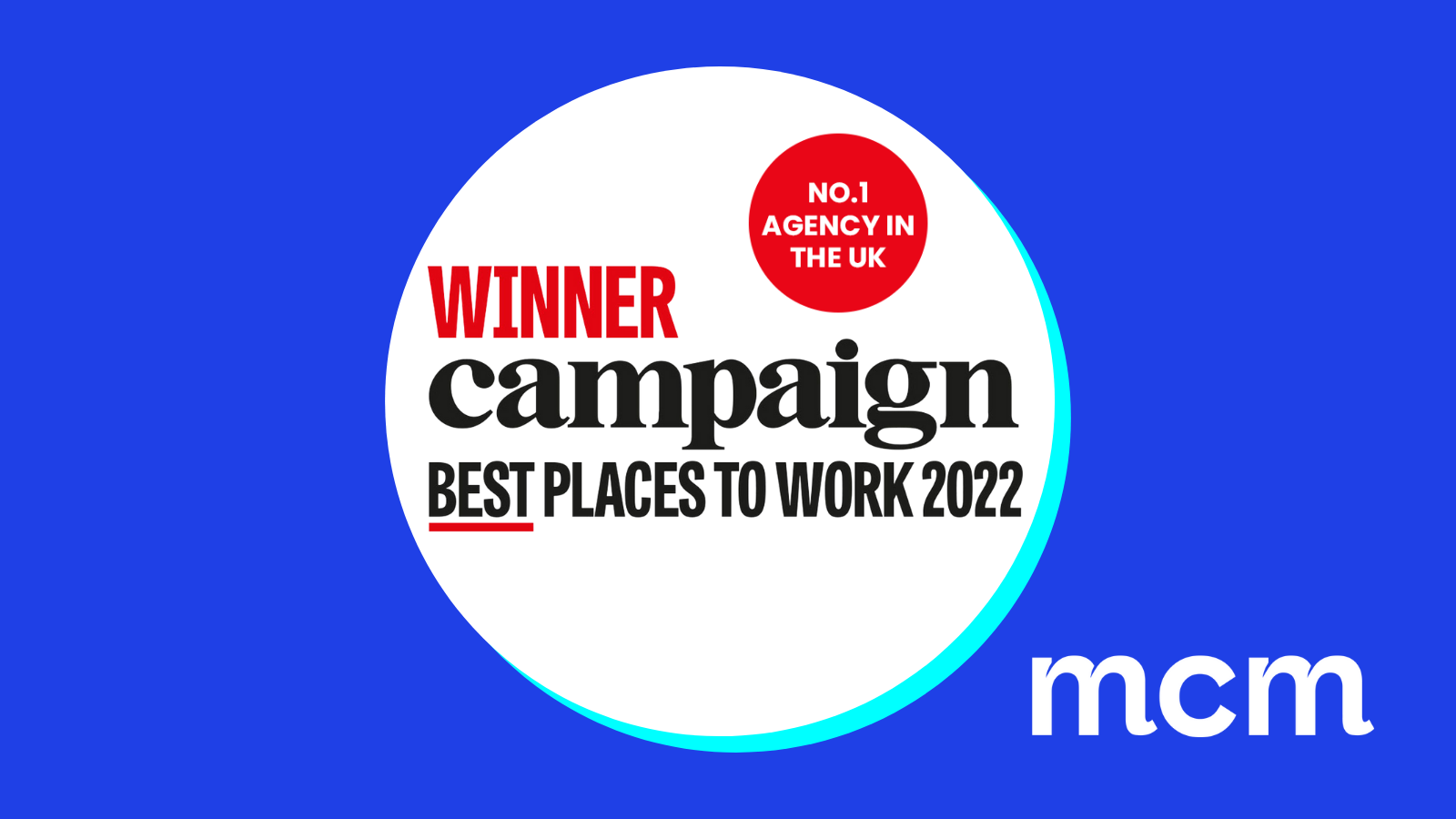 MCM are thrilled to announce that we are the winners of Campaign's Best Places to Work 2022 awards, topping a 100 company strong list. The awards celebrate employers in the advertising, media and marketing industry that have created work environments where people love to work. 
Not only were we ranked number one in the list as overall winner, we also secured the 'Best Boutique Company' award. Other category winners included The7Stars, Journey Further and Truant London.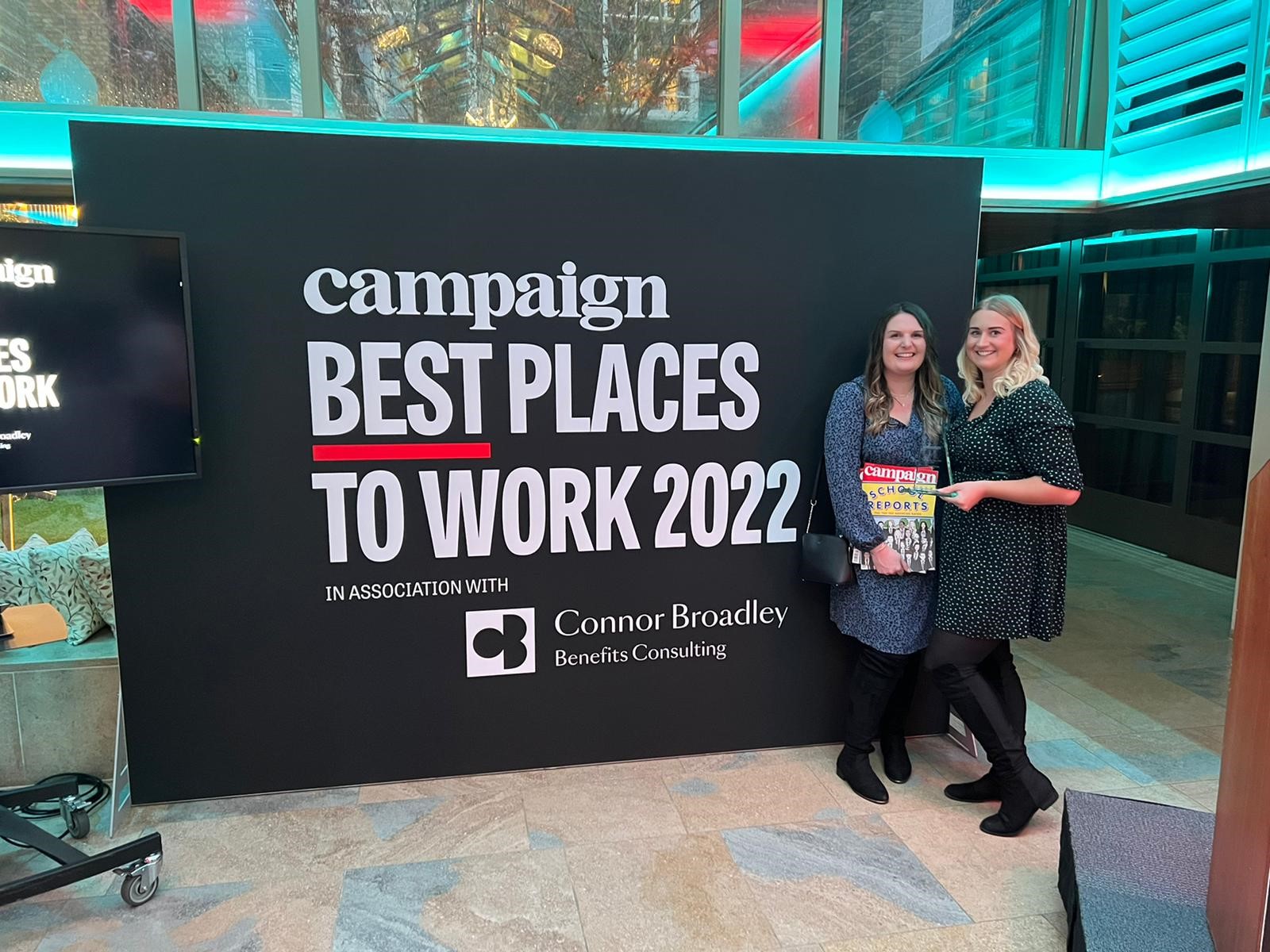 The assessment for the awards took part in 2 phases. Firstly, MCM were required to provide comprehensive details around company benefits, culture, our core values, policies and recruitment process. Secondly, the MCM team were asked to complete a confidential survey which looked at our experience of the workplace, job roles, management and opinions on company culture, amongst other things. 
Responses to both parts of the assessment were collated and reviewed by Work Research Group (WRG), an independent research company, who then made a decision on the worthy winners. 
The past 2 years have seen a huge amount of change, and the team at MCM have adapted and thrived. Being awarded this accolade is recognition that we are succeeding with our 'why' – the reason we are here:
"To challenge and inspire growth so we thrive and exceed expectations whilst empowering people to live their best lives."
MCM CEO, John McMahon said 'I'm so proud that MCM has been voted the UK's number one best place to work, topping a strong list of businesses that includes the likes of Havas, Grey and Brainlabs. It really does reflect the great culture we have here at MCM and I am thrilled that the whole team were able to contribute towards it. After a particularly difficult couple of years which have involved complete changes to the working environment, I think this is a testament to how well we, as a company, have adapted, overcome challenges and grown.' 
Many of our clients talk about how refreshing it is to work with such happy, motivated people and winning this award really shows the benefits of our culture and values. If you're looking for an extension of your team that will be just as passionate about your work as you are, get in touch to find out how we will deliver you exceptional results.
Alternatively, if you have experience in digital marketing and are looking for a new challenge with an award winning company like MCM, take a look at our vacancies here or contact us to see if we have a role that's suitable for you.