March 28, 2013
Mobile Websites vs Responsive Design: What's Best for Your Business?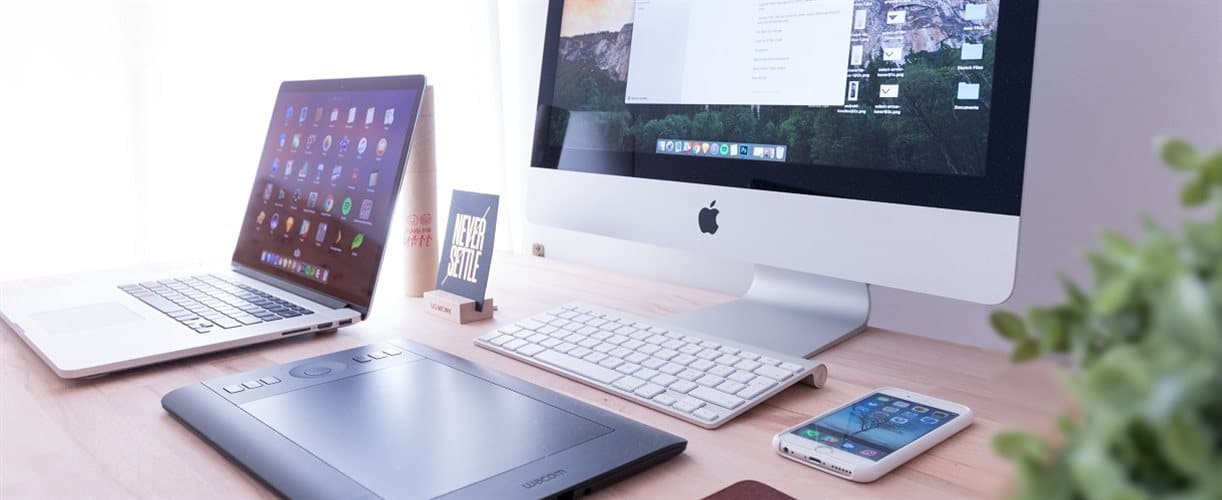 The Growth of Mobile
Building a mobile accessible website has never been more crucial than now. Mobile browsing and mobile search traffic has increased in some industries by as much as five times what it was just two years ago. Add to this the SEO benefits of having a 'mobile accessible' site and the picture begins to become clear; mobile cannot be ignored.
Because customers are now using their mobile devices to search for and access your website, it's key to ensure that the navigation and user experience are optimised for these types of 'on-the-go' users. Think about it – if you're browsing a website using your mobile phone, you're unlikely to want to continue using it if you constantly have to pinch and zoom to read content, select hyperlinks and view product images. Instead, content should be specifically organised with the mobile user in mind.
Responsive Web Design vs. Standalone Mobile Website
Deciding you need a mobile accessible website is only the first step. You then need to decide what type of mobile site best suits your business and the needs of your customers. Do you need a standalone mobile website that serves content up quickly with clear call-to-actions or a responsive web design that resizes and reorganises the website content to be optimal for all device types – from mobiles to tablets and laptops to desktops? Before jumping on to the bandwagon, it's best to consider the benefits of both options to help you to decide what option's best for your business.
To put both into perspective, take a look at Google Trends and search for both 'mobile websites' and 'responsive web design'. The data for both of these searches can be found respectively below:
As you can see, responsive web design is a relatively new, but fast growing technique that allows us to create a single website that will adapt and reposition to suit the device through which it's being accessed – whether that may be a tablet, mini-tablet, desktop computer or a smartphone device. The practice consists of using a combination of flexible grids and layouts, coupled with an intelligent use of CSS media queries. As the user switches between different devices (with different screen sizes), the website will recognise the limitations of the device and serve up content in a way that's optimal for that particular device type; hence 'responding' to the user's needs.
Whilst standalone mobile sites in particular have grown in popularity during 2011 and the months that follow (as illustrated above though data from Google Trends), the approach of developing a standalone mobile site is the more conventional approach, yet it may be the option that's best suited to your business.
A standalone mobile site sits, and is managed separately from your desktop site, allowing us to strip back content to only show information and products that's relevant to mobile users. When visiting the website, a mobile detecting redirect will direct users accessing the site through a mobile device to the mobile version of the site and users accessing the site through a desktop will remain on the desktop version.
If your products and offering are likely to be greatly dissimilar on a mobile device compared to that on a desktop device or if you're desktop site is much richer in terms of content and isn't therefore suitable for mobile users, then a standalone mobile site will likely be the preferred option for your business. Standalone mobile sites allow us to design a user interface that's specific to the needs of a mobile user; the style and layout does not have to conform to the styles of the desktop site in any way, shape or form; the two are effectively separate.
Essentially, a standalone mobile site will allow you to better design the website for the needs of a mobile user, whereas a responsive website will allow you to keep all content accessible and manageable via a single URL and content management system. Responsive websites cover the full spectrum of devices; not only are you developing a mobile site, but you are developing a handheld, a tablet and a desktop site at the same time too and because the website has been coded in a way to respond to the device screen size, responsive websites tend to be much more future proof.
Whatever option you decide is best for your business, it's important to remember that mobile search traffic and mobile browsing is growing constantly. Search engines are now favouring, and users are now demanding, mobile-friendly websites. Now really is the time to consider your mobile strategy.
To view an example of a standalone mobile site, take a look at the mobile website we developed for GreenThumb. Please also see Office Chairs UK, Look For Longer and Easistore for examples of responsively developed websites.