September 30, 2013
Online Christmas games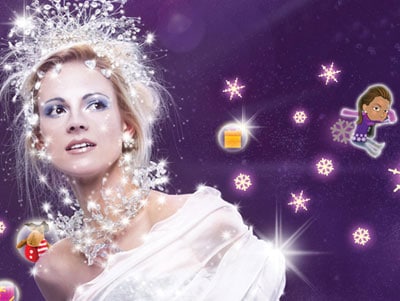 Now, I know it's only September and perhaps a little early to be thinking about Christmas and all the festivities that come along with the season, however now really is the last chance to be putting together your online Christmas game.
At this time of year, the MCM Net elves are busy crafting, creating and designing online games for clients around the globe, ready for the 1st of December.
So, why develop an online game this season, aside from the fact that it's a 'fun' thing to do? Well, you may not know it, but there are a whole host of reasons why Christmas games can help to benefit your brand. Here are just a few;
Engagement
Online games offer an engaging alternative to Christmas e-cards; recipients love nothing more than having a fun, challenging or cryptic game to play, solve or share with their friends and family; this time of year is after all the season of sharing and online games are no exception to that.
Games offer a platform through which players can engage with brands, subtly providing useful reminders of their products and services, informing them of special offers and promotions and building brand awareness.
Personality
Large corporate brands can often appear faceless or lacking in terms of personality or character. With the vast majority of the year sustaining a focus on sales growth, shareholder value, annual reports and corporate whitepapers, an online game at this time of year can help to show a more light-hearted façade to your brand, enhancing the wider perception of your brand.
Reach
When embedding social sharing functionality and authorised push notifications, online games can embed perfectly with your wider social media strategy.
Making your online Christmas game easy to share will mean it can spread socially, generating impressive reach and further awareness. Not only can your brand leverage the benefit of building social brand reach and awareness, but tweets, likes and +1s all naturally do have an effect on the search result listings too, meaning there's also room for some added benefits!
So, don't forget to add an online Christmas game to your Marketing wishlist this year before it's too late!
We can even reskin your online game after the new year, providing you with added longevity – please see 'Stamford Bridge Striker' for Chelsea FC (originally 'Christmas Kicks')! Other Christmas games we've developed include Sparkle Spree for Marketing Birmingham, Holiday Snowball for PETA and Winter Breaks for Alton Towers.
Want to find out more? Why not get in touch on 01732 368120 or email info@mcmnet.co.uk.