February 10, 2013
Scrap the notebook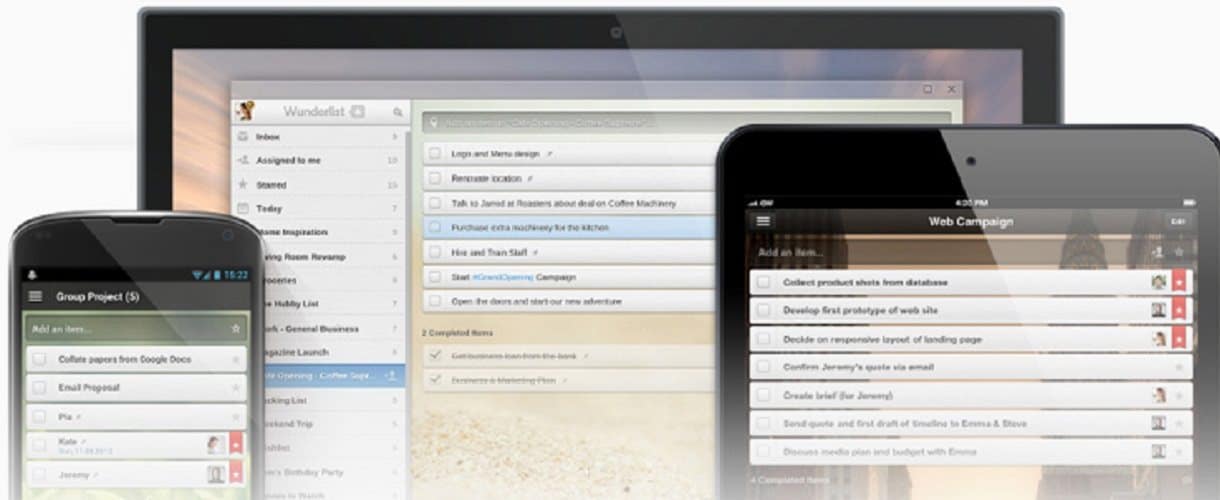 I couldn't live without my daily lists. I have lists for Work, Home, Plans and even a Bucket List. They keep me focused and help from wasting time. There's also a great sense of achievement when you tick items off the list.
Richard Branson recently wrote his Top Ten tips for making lists – but point 2 is where I always used to come unstuck.
Whenever I have a good idea I never seem to have a notebook with me. In the past I've resorted to adding to my overcrowded Inbox by emailing myself reminders then transferring these to my paper list each day.
Then along came WUNDERLIST – without doubt my most used app and one that I would struggle without. It lets you view the same list on your phone, tablet and PC wherever you are. They all sync and seamlessly update together so no matter which list I add to, wherever I open the app the latest list is there. I can even drag and drop the lists to put them in priority order, set reminders by email and alerts and click for that satisfying tick to say something is done.
Amazingly it's still free – so try it whilst it is