February 19, 2014
the changing face of Google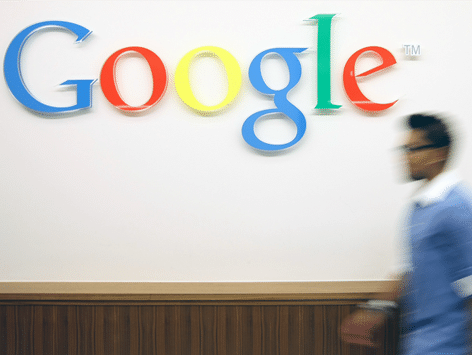 In 2013 Google made changes, and some big ones at that. The majority of these changes were designed to drive SEOs away from traditional, tactical SEO behaviour and towards a more long-term, digital marketing approach.
This obviously had an impact on the industry but it seems that every 15 minutes someone, somewhere is writing the headline "SEO is Dead", I must have heard this thousands of times in 2013 alone. So is SEO dead? No, it's just changed a lot. To understand these changes, we must look at the major developments and the impact that they've had.
1. (Not Provided)
On September 23rd 2013, the day we had all feared arrived. Google officially cut off all keyword data altogether. In the years prior to the official cut we had got used to seeing a steady rise in the "(not provided)" data, so the signs were certainly there.
Google switched all searches over to encrypted searches using HTTPS, meaning that no keyword data was passed onto site owners. The impact this had on the SEO industry was huge as this change resulted in site owners no longer being able to track users by their keyword searches, making reporting difficult and rendering the data shown in Analytics useless to most.
As with everything there is always a way around this, it just means that it's not as easy as it once was. Referral data can still be gathered from Google Webmaster Tools. By viewing the 'impression versus click data' in webmaster tools you're able to view the keywords people are using and where your site got an impression in the search results. It's worth noting that this data isn't always 100% accurate, but it provides a good indication.
2. Hummingbird
The Hummingbird was the most drastic platform change undertaken by Google since 2001 (one of our recent blog posts expands on this). The Hummingbird understands search queries like never before. For example we submitted the query "movies starring Leonardo DiCaprio", and the following was returned:
What does this mean for SEO?
With The Hummingbird providing improved search functionality, websites must now compete with the SERPs themselves. Previously a search such as "movies starring Leonardo DiCaprio" would cause users to immediately click through to IMDB. But now this is not necessary- Google is providing users with all the necessary information without clicking through to third-party pages.
Is Google Always Right?
Thankfully no (I know, it's hard to believe). There's still much work that needs to be done:
3. PageRank
In the past Google has updated the PageRank numbers shown in the Google Toolbar roughly every 3 months. However this hasn't been updated since 4th February 2013, meaning that 11 months have now gone by.
Matt Cutts explained the reason behind this is because the "pipeline" to send PageRank updated to the toolbar is broken, and google isn't interested in fixing it. Cutts alluded to the fact that too many people obsess over PageRank (a cheap shot at SEOs) and that he doesn't see it as important to fix. Personally, I don't and never have obsessed over PageRank, so I won't be sorry to say bye.
However, for the people that still use it as a measurement of a sites performance, it doesn't seem as though they're going to witness huge gains in PageRank for some time, if at all.
For those that are interested, here's Matt Cutts talking about PageRank:
An interesting fact about PageRank to leave you with:  PageRank was named after Larry Page, one of the founders of Google.
With all of these changes, how do we succeed with SEO?
As Google's Distinguished Engineer Matt Cutts has said: "Succeeding in SEO will be the same as it's always been if you're doing it right – give the users a great experience."