December 12, 2018
The Future of Digital Fundraising is Now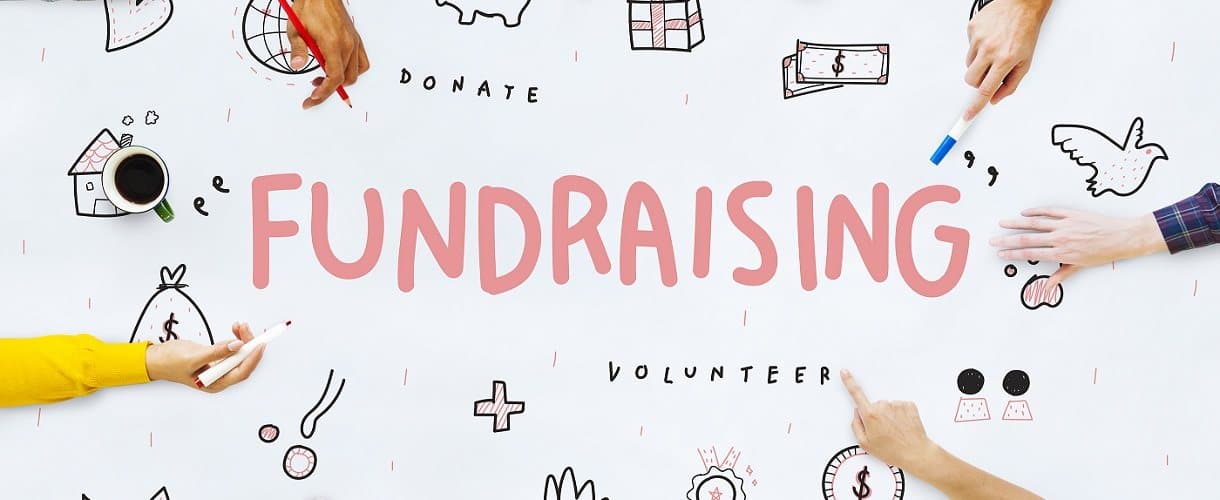 The way that people donate to charity is constantly changing and with the advances in technology, there are new ways that you can raise money for your organisation. The continued rise of social media is also providing new ways for charities to reach wider audiences and raise money for worthy causes.
Although it is important to maintain the traditional routes of fundraising, many charities are not embracing the digital age to maximise their fundraising efforts. If you're unfamiliar with the ways you should be embracing the future of digital fundraising, we have put together a guide to help you.
Online Donations
Although online fundraising still only accounts for a small amount of all the money raised in the UK, this continues to grow year on year and mobile donations grew massively in 2017. Many charities can benefit from online fundraising platforms and should look at including them into their strategies. Crowdfunding is a great way to reach targets for projects that you are running. It allows many people to make small donations to reach a larger goal. Make sure that you set out your targets and what you are looking to achieve for maximum success. Online donation websites such as Just Giving or Virgin Money can also be useful for individuals raising money for your organisation or even for events.
Organic Social Media
One of the largest growing platforms for fundraising now is social media, with several recent changes allowing you to raise funds directly on the platform. It's no secret by now that social media is a big deal, with paid advertising becoming more prominent across all platforms. You might have noticed recent changes to Facebook where people are raising money for charitable causes on their birthday. These posts have raised more than $300 Million according to Facebook. But there are also other ways that you could be using fundraising for all the major social media sites, as we detail below;
Facebook: still one of the most popular social media platforms, Facebook provides several ways that you can fundraise. They recently launched a number of fundraising tools, including a donate button, the Facebook fundraisers community forum and the ability to raise funds through Facebook Live broadcasts.
Twitter: although this isn't as geared for fundraising as other platforms, there are still plenty of ways you can do so. People can tweet a donation using giv2, which is powered by JustGiving. You can find out more about this from the giv2it website. Also, think about adding a link to your donations page within tweets.
Instagram: most popular amongst young people, it's slightly more tricky to work on fundraising through Instagram, but you can still raise awareness. Paid advertising allows you to add a link to your site within a post and reach users who aren't following you. However, you can still use imagery to promote events, hashtags or include text donation options.
Paid Social Media Advertising
One thing that charities can often shy away from is Paid Social Media Advertising, as it is daunting to allocate budget to these things. You might already be aware of the charity Ad Grant from Google AdWords for free PPC advertising, if not then make sure you check out our article, but Facebook advertising really is the future of digital fundraising. There are many benefits to Social Ads that help you reach more people, engage with supporters and drive fundraising campaigns. You can advertise on nearly all social media platforms these days, but Facebook is one of the most established. Some benefits to Facebook Ads include;
Integrated within social media feed to grab the attention of potential new supporters
Can be used to either drive website traffic or grow your social media presence
Cost effective advertising and you only pay when someone clicks to your site or profile
You can create very specific audiences and target age groups, demographics and more based on Facebook's user data
There is no minimum budget so you can test out campaigns before deciding whether to go ahead
Going Viral
You will no doubt have seen some of the more popular viral fundraising campaigns in recent years, the ALS Ice Bucket Challenge proving one of the most popular. Admittedly, this is one of the more difficult forms of fundraising, as getting something to go viral involves a certain amount of luck. However, you could try reaching out to any famous connections you might have or social media influencers. Many social media personalities have thousands of followers and can help raise awareness for your charity.
If you don't already have a plan for digital fundraising in place then you should definitely make sure you put one in place. Even if your actions don't directly correlate to more donations at first, raising your digital profile can only help in the future as this continues to grow. If you aren't currently exploring these avenues, then you are more than likely missing out on additional revenue. If you are unsure about any digital aspect of fundraising, then get in touch with us to see how we can help.