February 12, 2016
The importance of social media to your business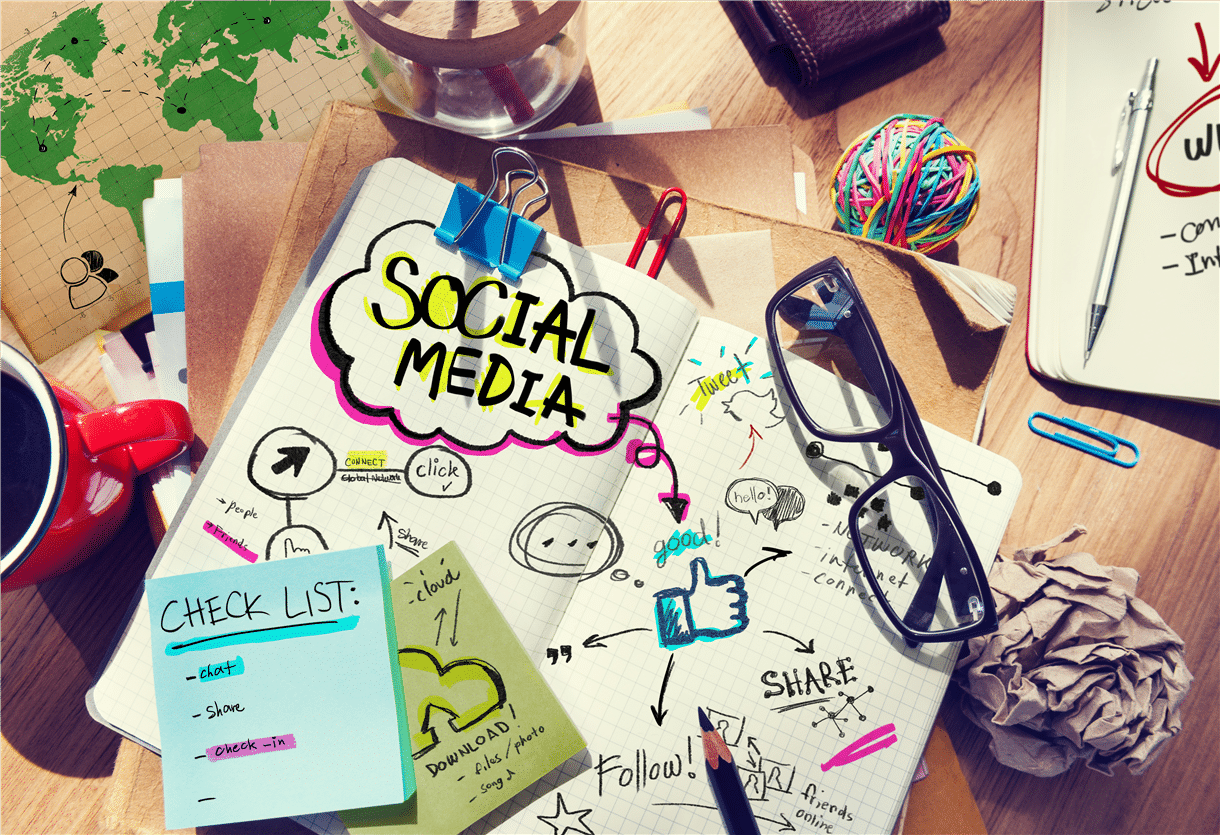 If you want your business to have a 'social presence' then the basic requirements are that you have Facebook and Twitter profiles.
It is a common misconception that millennials are the only people using social media, but stats show that this is simply not the case. No matter who your target audience is, there will be some proportion of it that is active on social media. In fact, it is reported that 26% of Facebook users in the UK are in the 25-34 age group. With an estimated following of nearly 50 million combined users across Facebook and Twitter in the UK, you're missing out if you're not active on social media.
Facebook and Twitter are not just platforms for you to promote your products or business; it also provides another way for current and potential customers to get in contact with you. In a recent report in the Telegraph it was found that social media use accounts for a quarter of the time spent online and UK users spend an average of 1 hour 20 minutes on social media every day. This means that many users find it easier to contact a business through their preferred social network, rather than go through the process of finding their website and filling out a contact form.
When promoting your brand online you should also consider social advertising as a way of reaching your target audience. Over the past year, Facebook especially has seen a sharp drop in organic reach of posts by businesses. Social advertising is the best way to combat this. It relies on information gathered about people through their profiles and allows you to target users based on their age, location, interests and many other aspects. This way you can be sure that your adverts are reaching the right people and you can engage directly with your target audience.
But how can you get people interested in what you're posting on social media? This can often be the tricky part of social media and it requires you to get a bit creative in what you are doing. The importance of content is huge here though. Visual media is essential, unless character restraints really don't allow for it then your posts need to have an eye catching image. Video is much more prevalent these days, that can be anything from a few seconds long Vine to a sleekly produced informative piece. A large number of people would rather watch something than read about it and, if done effectively, video marketing can be hugely beneficial in growing your brand.
Getting people to interact is important- whether it's a like, share or reply, ensuring your content is validated by the right people is not only crucial in ensuring your social media has taken the right direction, but it also helps to give your brand the impression of popularity to outsiders. Interaction is getting easier, for example Twitter have recently rolled out a 'Polls' feature that allows users to answer a question with just a click.
You shouldn't just limit your business to just Facebook and Twitter either. Although they're a great starting point there are plenty of other established and fledgling social networks that may work for your business. There are many different ways that you can build a social presence online and grow your business and some might be more suited to your brand than others, and the only way you can be certain is by trying them. Instagram has become one of the most popular social platforms amongst young people and brands are becoming more visual than ever according to an article published in Media Post. The visual aspect of social networks like Instagram and Pinterest prove popular with businesses that have the benefit of a lot of image assets to post. With plenty of other social networks like Google+, Snapchat and LinkedIn continuing to grow, you should make use of as many networks as you can and find the one that is right for you.
Your social media accounts will continue to grow and gain even more users that should hopefully then convert into customers for your business. Although we can't predict the future, one sure thing is the impact that video is having in the current social space. This has been growing in popularity and the introduction of live video streaming on sites like Facebook and within apps like Periscope has become popular with many brands. YouTube has recently rolled out the ability to upload 360 degree videos, and virtual reality will start to become more accessible to the general public over the next couple of years. Whichever social networks you decide to use to promote your business, by ensuring that your content is both interesting and relevant, it is sure to be a success!